Carrousel Family Entertainment Center (FEC) in Guatemala implements the Parafait system from Semnox Solutions.
Founded by the Novielli family as an ice cream parlour in 1960, the FEC in the town of Chimaltenango takes its name from a carousel ride that was added at a later date. Arcade machines are now a major part of the business. Since the 1980s, the family has opened a further 22 Carrousel centres across the country, including seven locations in Guatemala City.
Carrousel owner Juan Carlos Novielli chose to implement Parafait, an enterprise class system, from Semnox at the site in Chimaltenang. The software has helped to alleviate the administrative burden of operating multiple sites and to meet the country's tax reporting requirements. In addition the management information provided helps with the effective management of the stores.
"I loved receiving the information in my e-mail about the performance and income obtained from each game machine," Novielli says. "I was able to review the metrics, I made decisions immediately."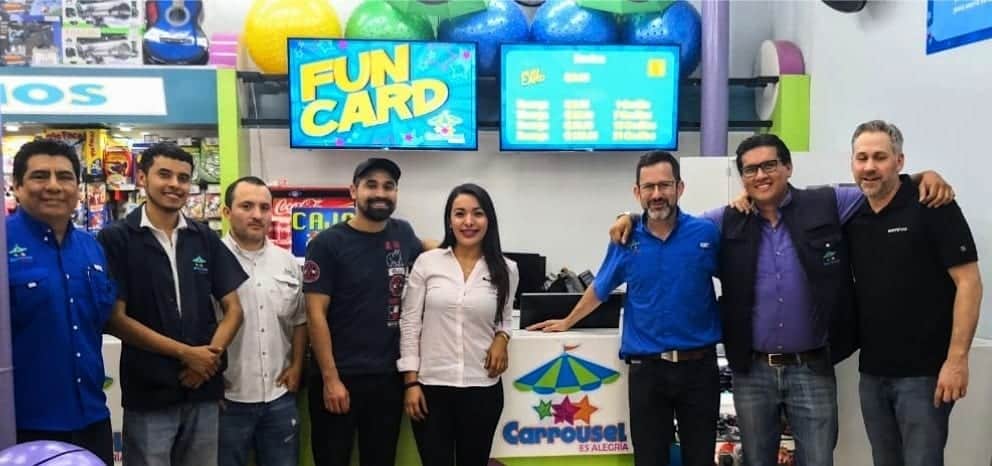 Better use of staff time
Furthermore, the efficiency of Carrousel's staff has been increased, says Novielli. "The workload of our team has been reduced, now they no longer have to count tokens manually and have the opportunity to provide a better service to both, external and internal clients. Their work is now more efficient, and they use their time better. I feel happy for the effort we all put on this implementation; I feel satisfied with the level of control I can have now compared to how we were operating before."
"The Carrousel and Semnox teams managed to successfully meet the requirements imposed by SAT (Superintendence of Tax Administration) in Guatemala, regarding the billing to final customers, obtaining the authorization from this Government Institution to proceed with the implementation of the system in the business," adds Estefania Monares Floriano, Business Associate with Semnox.
Semnox Solutions provides ticketing, cashless payment and other technology for the amusement and entertainment industry. Its Parafait suite of products is operational at over 1,400 sites in more than 40 countries.