Arcadia Earth, billed as a multi-sensorial journey through immersive worlds and art installations, is set to open in Las Vegas this month and follows the first location in NYC.
The new experience on the Las Vegas Strip will take visitors through 15,000 square feet of immersive environments, with 15 art exhibits that address the world's most critical environmental issues.
Founded by experiential artist Valentino Vettori, Arcadia Earth first launched in New York City in 2019. To inspire visitors to positively impact the planet, each exhibit contains a QR code offering useful links.
The NYC venue attracted the attention of a Las Vegas-based developer, Las Vegas Weekly reports. The new location is larger than the original. It will feature a similar cave exhibit made out of plastic bags by artist Basia Goszczynska.
NYC's Arcadia Earth opened in 2019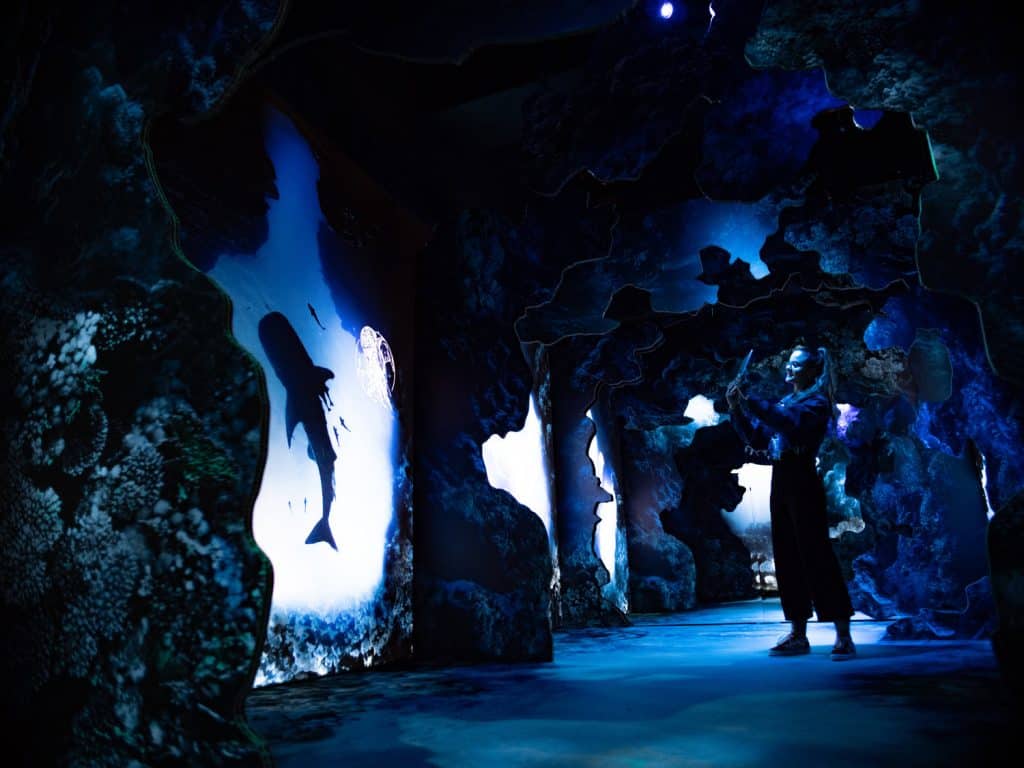 "I'm just opening the door, showing beautiful things," Vettori said. "We don't actually highlight the concept of climate change. We highlight the concept of entertainment. Nobody wants to be educated. People want to be inspired."
In its physical exhibits, Arcadia Earth also utilises holograms, augmented reality, virtual reality, robotics and scents. The result is an immersive experience that highlights global challenges such as biodiversity loss and deforestation.
One room at the attraction, by artist Charlotte Becket, feels like it's breathing and represents the lungs of the planet, phytoplankton. Another exhibit by artist Pamela Moulton is made from reclaimed fishing nets.
The NYC attraction houses a cave made from 44,000 discarded plastic bags, as well as a room made from the pages of abandoned library books. At the end of the experience, visitors can pledge to go green in a 'vow room'.
Set to open on 23 December, Arcadia Earth also includes a shop selling environmentally-friendly products.
Images: Arcadia Earth