Kraftwerk Living Technologies, a leading-edge AV systems integrator, has unveiled its new servo electric SFX eMotion Seats.
Kraftwerk Living Technologies is proud to present its latest innovative product, which is an extension of its high-quality motion seat range. An electric drive version is now available, which is ideal for smaller venues as it features lower infrastructure requirements and more precision, as well as a low noise profile.
SFX Motion Seats by Kraftwerk Living Technologies can be found in 4D theatres all across the globe, and the company has a strong track record in creating immersive 4D theatre solutions. Now clients with smaller venues can also benefit from the motion seat technology, and operators can even create individual seat set-ups for virtual reality applications, providing new experiences for their visitors. Where the original version is pneumatically driven, the new product is an electric drive version.
Immersive experiences
The features of both SFX Motion Seats are similar, and each version offers an exciting experience for guests. The seats are comfortable and feature quality design and construction. Viewers can enjoy a range of integrated special effects as well as smooth and accurate motion. The seats are easy to control, are flexible, and can be adapted to meet the client's requirements, even including curved or elevated versions.
The original version with its pneumatic drive is the ideal choice for larger venues, however, the new electric drive is designed for smaller theatres. It requires a smaller infrastructure and smaller air compressors but functions without any limitations in movement or special effects. The electric drive also offers flexibility and custom programming.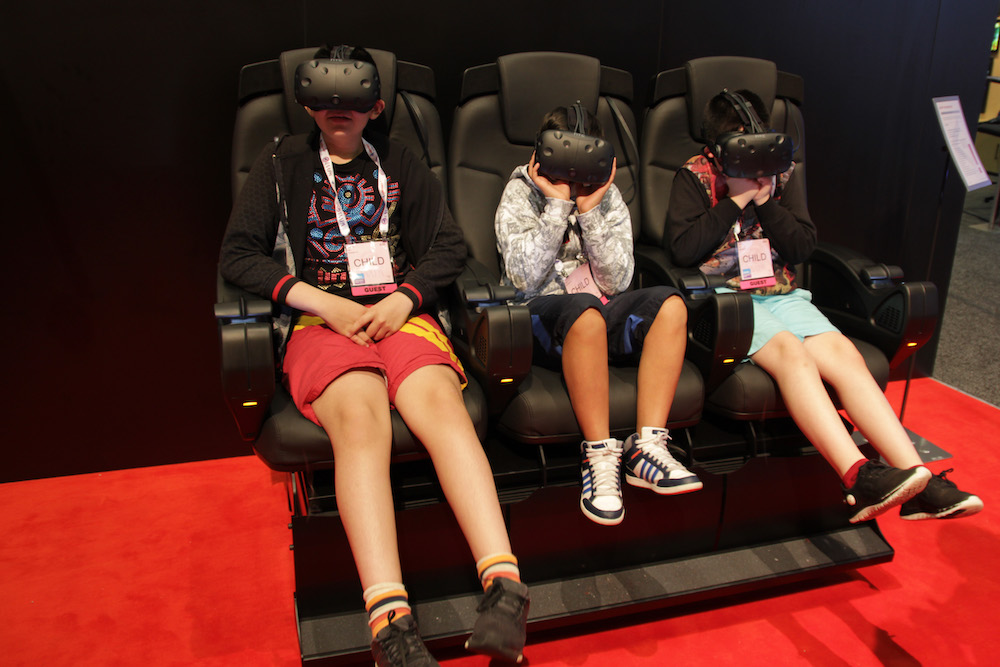 With this new product, the company is able to grow into new areas of the market, such as museums, science centres, FECs and planetariums.
Earlier this year, Kraftwerk Living Technologies announced the opening of two new state-of-the-art attractions at Tongguan Kiln International Cultural and Tourism Center in China. These are "Beautiful Hunan", a 72-seater Flying Theatre, and "Magic Glaze", an 800-seater 5D theatre.