MediaMation Inc., a leader in immersion entertainment technology, has teamed up with TCL Chinese Theatre to install the new SafeTSeat as the venue prepares to reopen.
MediaMation is pleased to announce that the TCL Chinese Theatre is preparing to reopen to the public after being fitted with its new SafeTSeat system. This is a plexiglass barrier between seats, allowing visitors to maintain social distancing and stay safe while still enjoying both standard and MX4D Motion EFX theatres.
The SafeTSeat means that visitors can have peace of mind and stay safe as they attend theatres, auditoriums, stadiums or event venues. It is one of the first protective device designed specifically for public seating.
Safe cinema experiences
SafeTSeat is a clear plexiglass safety "wing" which can be strapped to any existing seat, from 18 to 32 inches wide, keeping groups of visitors separate from others without impairing the view. The divider keeps guests safe, while the clear plastic does not impact on the shared group and immersive experience or make visitors feel confined.
TCL Chinese Theatre is home to one of  MediaMation's MX4D Motion EFX and eSports conversion theatres.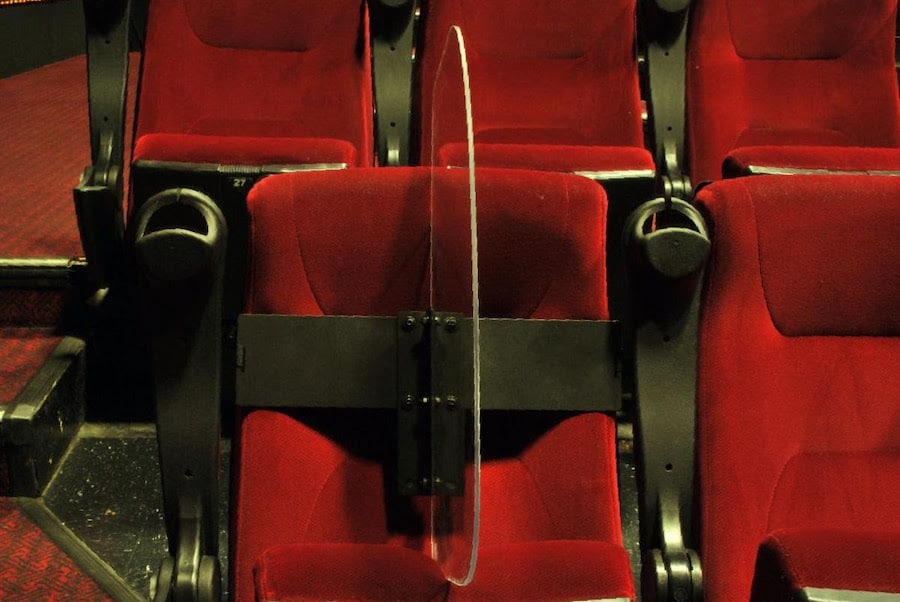 "We are planning to initiate a safety protocol for customers that are as good if not better than that of our peers. The SafeTSeat is among the key components that will help make the plan an industry-standard as we await permission from the County to reopen," says a rep for the TCL Chinese Theatres.
Truth Traveller
MediaMation has also recently produced a new virtual reality attraction at the Ark Encounter, working in partnership with media developer Groove Jones. Here, visitors can travel to Noah's Ark in VR while enjoying a full range of synchronised motion and 4D effects.
This fully-immersive VR motion attraction has 12 individual bays with a MediaMation MX4D four-seat motion and EFX bench in each bay. These operate as separate mini-attractions to maintain a high throughput.