Italian VR and 5D movie production company, Red Raion, which specialises in creating bespoke films for theme parks and attractions has kicked off a unique video series, Red Raion: Meet the Team.
The rapidly growing firm recently created the dinosaur-themed film for a new immersive tunnel experience, 'Jurassic War' at Italian movie theme park Cinecittà World. It also exhibited at both the EAS in Berlin in September and DEAL in Dubai.
"Red Raion: Meet the Team", is a video mini-series comprising 10 episodes. They give the viewer a look at the creative and productive processes at Red Raion.
During the episodes, the team's specialists reveal the steps they take to create their highly immersive films. As the company is not jus distributing the films, but making them too, the viewer is rewarded with a revealing look at the entire process.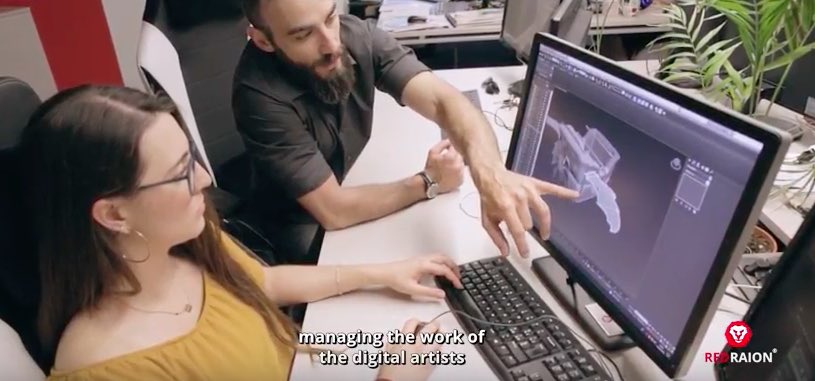 Red Raion: Meet the Team
Red Raion creates its own films for clients. Uniquely, it makes its movies in a bespoke manner, in response to a client's specific requirements. In addition, it also works with licensed movies. It does so when both the client's needs and a market analysis point to this being the best solution.
During each episode of the series, viewers will be introduced to various members of the Red Raion team. For example, the script writer will outline the process from his perspective. He will explain how the original script is developed over the various stages of the film's development.
In addition, interviews with the marketing team will show how they focus on the right strategies for each movie.
The episodes of Red Raion: Meet the Team will be revealed on Youtube each Tuesday for ten weeks. They are a must-see for any operator looking into media based attractions.