SimEx-Iwerks Entertainment, the industry leader in immersive cinematic attractions, has announced that Wilderness Resort has opened 'Take Flight – Wilderness Aerial Adventure Ride'.
The 60-seat FlyRide attraction is the first of its kind in the world, and features an enormous dome screen that envelops all guests on three levels.
Take Flight, powered by a patented FlyRide motion system, is an exciting soaring ride experience. Its unique effects include a surging platform that passes through a surprise reveal into the dome.
The attraction's signature film, Flying Wild, was created and produced by SimEx-Iwerks and MacGillivray Freeman Films, in close collaboration with Wilderness Resort Management.
Take a memorable, thrilling flight across America
SimEx-Iwerks builds FlyRide, 4D Experience and motion simulation theaters that feature blockbuster films from content producers including Warner Bros, Twentieth Century Studios, BBC Earth and MacGillivray Freeman Films.
SimEx-Iwerks has built more than 350 attractions globally. These integrate the latest technologies and create memorable experiences for more than 40 million guests every year. 
The Wilderness Resort is set across 600 wooded acres in Wisconsin Dells, and is home to Wilderness Hotel & Golf Resort, Wilderness on the Lake, and Glacier Canyon Lodge.
Take Flight powered by FlyRide motion system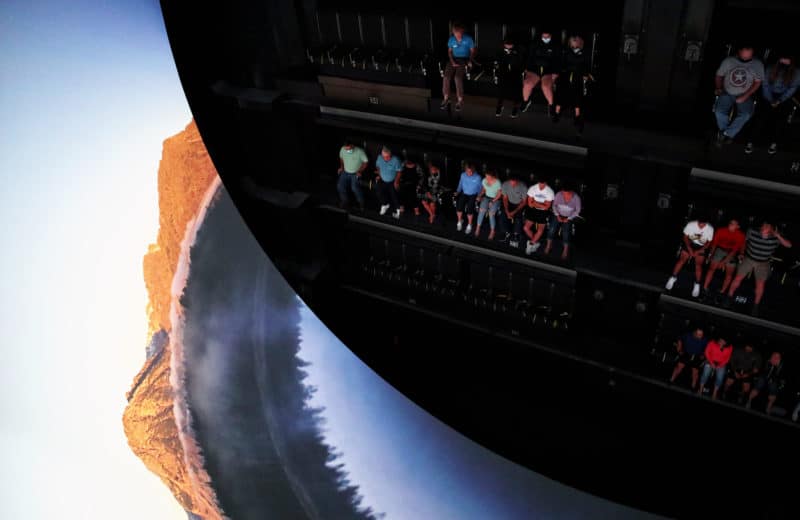 These three properties offer four indoor and four outdoor water parks, as well as a spa, golf club, prize arcades, challenge walls, bumper boats, go-karts, a ropes course, and F&B.
SimEx-Iwerks Entertainment previously announced the addition of an innovative 4D motion theatre experience to Legend Heroes Park in Studio City, Macao.
Prior to that, SimEx-Iwerks announced the launch of its latest 4D experience, Mowgli's 4D Jungle Adventure, a modern interpretation of Rudyard Kipling's The Jungle Book.