Space tourism company Space Perspective has unveiled its redesigned Spaceship Neptune capsule, which will lift passengers to the edge of space using a giant balloon.
Space Perspective worked with industrial design studio Of My Imagination to redesign the capsule. As previously revealed, this will feature the world's first 'space lounge'.
The redesigned capsule is now in production. It will provide a "safer, more comfortable, and even more thrilling" experience, according to a news release.
"The team has come together to create an amazingly robust, safe, and incredibly elegant and luxurious system for Spaceship Neptune," said Taber MacCallum, founder, co-CEO and CTO of Space Perspective.
"Simplicity and automation are the keys to safety."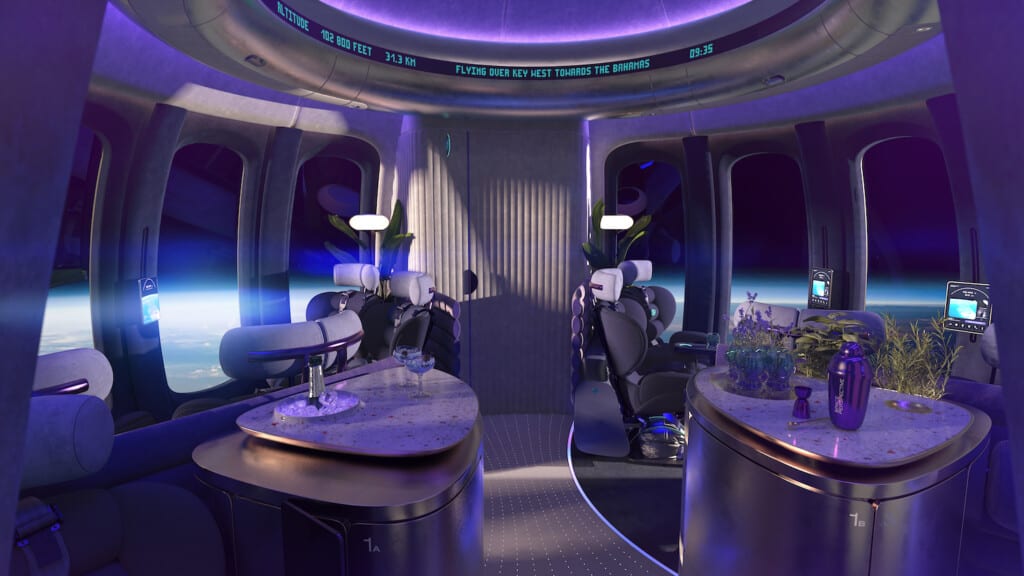 The spacecraft will offer 360-degree panoramic views through its huge windows, and a "roomier space lounger interior". The upgraded splash cone will provide a "gentle and safe" ocean landing.
Commercial flights are scheduled to begin in late 2024. Space tourists will "safely ascend to the edge of space" in the capsule before landing in the ocean. Passengers, as well as the capsule and balloon, will be retrieved by ship.
"We are proud to announce our team members who lead the experience design for Spaceship Neptune, Dan Window, experience design lead, and Isabella Trani, experience designer," MacCallum added.
"Space travel presents a new realm of exciting challenges and creative thinking," said Window and Trani.
Commercial flights to begin in 2024
"The pioneering 360-degree windows will be accompanied by satellite imagery and 360-degree cameras to zoom in and out on the incredible vista."
They said the capsule now features an exterior aesthetic "that is every bit as powerful as the interior revealed in April".
Space Perspective has sold nearly 900 tickets so far. These are priced at $125,000 per person. The company is taking reservations for 2025 and beyond.
World View is also taking bookings for its commercial flights to the edge of space, and Orbital Assembly Corporation (OAC) has announced a new space hotel concept that could open as early as 2025.
Images: Space Perspective