Triotech, the interactive attractions specialist, has announced the appointment of the new Director of Sales for Latin America, Salim Sabbagha. He has been with the company since 2011 and starts his new role immediately.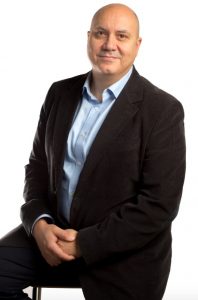 Triotech has won awards for its innovative media-based attractions. It is the creator of popular XD dark ride interactive theatre projects as well as popular new attraction The Flyer – San Francisco which opened in January 2019. The company is pleased to announce the appointment of Salim Sabbagha to his new role within the team.
Sabbagha started his journey with Triotech in 2011, bringing with him many years of experience in international business. His new appointment to the role of Director of Sales for Latin America is effective immediately. Sabbagha will now be the first point of contact for sales activities in Latin America.
Strong knowledge of the region
"Salim has a strong knowledge of this region and he has been instrumental in the closing and support of many large projects since he joined Triotech. I look forward to his efforts to develop our sales in Latin America, which has great potential," says Sylvain Larose, Chief Operating Officer of Triotech.
"It is my honor to accept this nomination," adds Sabbagha. "The Latin American region is an important market and it is constantly evolving. Triotech is a great company with amazingly fun products and a proven excellent ROI. I am looking forward to visiting existing clients and meeting new ones in the region. I am very confident that Triotech will be welcomed in that market and that we continue spreading the fun in Latin America and all around the world!"
Attendees at the V version of the V LAAE (Latin American Amusement Expo) & XI Acolap Meeting will be able to meet Sabbagha at the event. It takes place from 22nd to 24th May in Medellín, Columbia.
The Canadian creators of fun celebrated 20 years in the business earlier this month. Triotech also recently appointed a new VP of global sales.