However, Chessington has made a departure from the conventional post-attraction photo offering. It has collaborated with game-changing experiential attraction technology company We Are Interact to create the Room on the Broom – Animated Movie Experience.
This is, effectively, a second attraction where guests can star in their own personalised magical journey. They are able to climb on a broom alongside all their favourite characters. Movies personalised with RFID technology are sent instantly by email or SMS. This allows guests to share across social media platforms.
Natalie Fox is the Commercial Director at Chessington. She spoke to Blooloop about the Animated Movie Experience and how it is changing the face of attraction photography.
Changing the post-attraction photo offering
Fox has worked for Merlin Entertainments, which owns Chessington, for 17 years, and came to the Surrey Resort four years ago. She explains the decision to add the ground-breaking animated experience.
"We had looked at green screens, and we had looked at other operations. But we decided we really wanted to create a green screen movie. We wanted to do something unique to Chessington, particularly with our fantastic IP. We have the Gruffalo, and we've got Room on the Broom."
Fox says: "We thought the idea of a movie rather than a standard photo would be really exciting. It's also the first of its kind in a Merlin attraction."
https://youtu.be/ZlStueGi92A
The team put a case forward to the internal board. After this, they were successful in an application for investment.
"We worked with Andrew Porter from our Merlin Magic Making Team for the storyline. He was pretty key because he lives and breathes the story and understands the world of Room on the Broom so well. It really enhances the overall experience. And it launches you into the world that Julia Donalson and Axel Scheffler have created."
Chessington also worked with Pitstop Productions to create the movie.
Choosing We Are Interact
The Chessington team first met the innovative We Are Interact at IAAPA in Orlando.
"We have a couple of their interactives in our Resort Hotels where people can create a personalised photo experience," says Fox. "Which is very on-brand with Chessington, and themed around animals. That was our first introduction to them. When this opportunity came up, they were absolutely on board with it. They were really excited about a big project to work on with Chessington."
The experience, she says, is upping the game for all attractions. "The technology is an RFID wristband. Like those used in other well-known theme parks. Here, though, from the minute children arrive and put on that wristband, they begin building a personal journey. They create the movie poster starring themselves. They can choose the character and props and background. The kids have never done anything like it, and they love it."
"Once in the Animated Movie Experience studio, the children sit on the broom. We've got a fantastic voiceover of a director. There are also video instructions that tell our 'fliers' what they need to do. It's like being on a real movie set. The parents love it even more than the children because it's quite comical. You don't quite know what to expect."
When the parents realise they, too, may have a turn on the Witch's broom, they become as excited as the children. "They're throwing their arms in the air, hiding from the Dragon, thinking they're Leonardo Di Caprio," says Fox.
Being a part of the adventure
The Room on the Broom – Animated Movie Adventure gives guests the chance to be the hero and drive the adventure. And this is proving irresistible. "The actual quality of that content is absolutely immense," says Fox. "I've seen some competitor green screen videos, and this really does blow everybody else out of the water."
The content is also instantly sharable across social media. This means it is generating its own advertising. "Many attractions simply give the guests a memory stick," says Fox. "Here, the ability to view and share the movie immediately really adds value.
"The Animated Movie Experience has been operational for over a month now. Early indications are really positive. We are absolutely delighted with it. In terms of social media, it's getting a great deal of traction.
"People might have been a little concerned initially that kids wouldn't understand it. But actually, if they make a mistake it is so endearing and makes it that little bit sweeter. Those are the sort of comments we're getting at the moment."
Personalised experiences
The trend for immersive, personalised experiences continues to grow. "Here at Chessington, our focus is not just on that individual experience, but also on one a family can enjoy together," says Fox. People want something unique. This is increasingly becoming more of an expectation when it comes to immersive personalisation.
"As technology develops, undoubtedly, expectations will change as we move forward. We will continue to explore opportunities and test wherever we can. We form collaborative approaches with people like We Are Interact and our third-party operators. It's extremely exciting."
Next-generation photo experiences
Blooloop also spoke with A.J. Veleta, Managing Director for We Are Interact. He explained how his team is revolutionising experiential photography solutions for attractions.
"We Are Interact was born out of the experiential technology powerhouse EventsTag, which has a global footprint including teams in London, New York, and Los Angeles."
"I was previously running the EventsTag's North American team which focuses on building experiential technology and photography solutions for top creative agencies and brands' experiential activity. We've been scaling that operation that for about 6 years now, which laid the groundwork for us to launch We Are Interact, an experiential technology platform for attractions, in 2018.
"We specialise in creating next-generation interactive technology products for the attractions industry. While we build a wide array of creative technology for our products, at the core our team's mission is to deliver seamless interactive experiences that also deliver guests instant cinematic quality content to share."
Customer-focused experiences
Veleta and his team identified some glaring technology voids in the attractions sector. This led to We Are Interact's inception.
"It is no small undertaking to go out and decide to launch a new venture or enter a new industry," says Veleta. "There needs to be a systemic market opportunity that you've got to identify and capitalize on.
"What we realised, as we set out on this path last year, was that attraction photography is broken. The end customer isn't at the heart of these operations. We spoke to venue owners, attraction MDs and retail managers. Many didn't think they were putting their best foot forward with the photography solutions that were at their disposal.
"So, we did loads of market research to work out why is that the case."
One of the major factors is that outdated technologies are being used. "In many instances, they're being combined with wasteful processes. For example, overstaffing when intuitive automated systems could be deployed. Additionally, practices like printing every image taken at the attraction before it's even sold is still commonplace with many photography operators.
"That can squeeze retail operations down to tough margins. It also means that you can't offer an authentic personalised experience to each one of those guests."
"Beyond this, we identified a lack of creative storytelling. There is little understanding of the fact that that visitors want truly immersive experiences they cannot get elsewhere. They are also above all else seeking experiences that deliver socially sharable content."
Content is king
"The content or Instagrammable moment should no longer be an afterthought," says Veleta. "It is part of the experience now; it's no longer a case of tacking on a poorly executed green screen photo at the end and hoping for the best. Going out and creating social ready stories is part of what is getting people out of their homes."
This is an increasing trend, due to millennial and Gen Z consumers becoming the main customers in the attractions industry.
"They are no longer just the kids of the customers; they are now making those buying decisions en masse. The consumer demand for exceptional context experiences is also being created outside the control of the attractions world.
"Silicon Valley born apps are putting technology and creativity into the pockets of every digital native. The legacy attraction photography operators are not built to compete with this persistent level of digital innovation.
"This situation creates an incredibly high expectation of where the bar sits in terms of content and experience calibre."
New technologies
Veleta and his team identified an unmistakable mismatch between the tools people have to create content, and the content people are able to access on a day out at a theme park or attraction.
One of the main ways in which he is tackling this issue is by using technologies that his team has developed in the experiential marketing world.
"A few attractions stakeholders took notice of the photographic and video content quality that we were creating," he says. "This was us producing Instagrammable moments for big brands like 02, Coca Cola, and Nike. They asked whether we could take that creativity and technological polish and apply it to their attractions."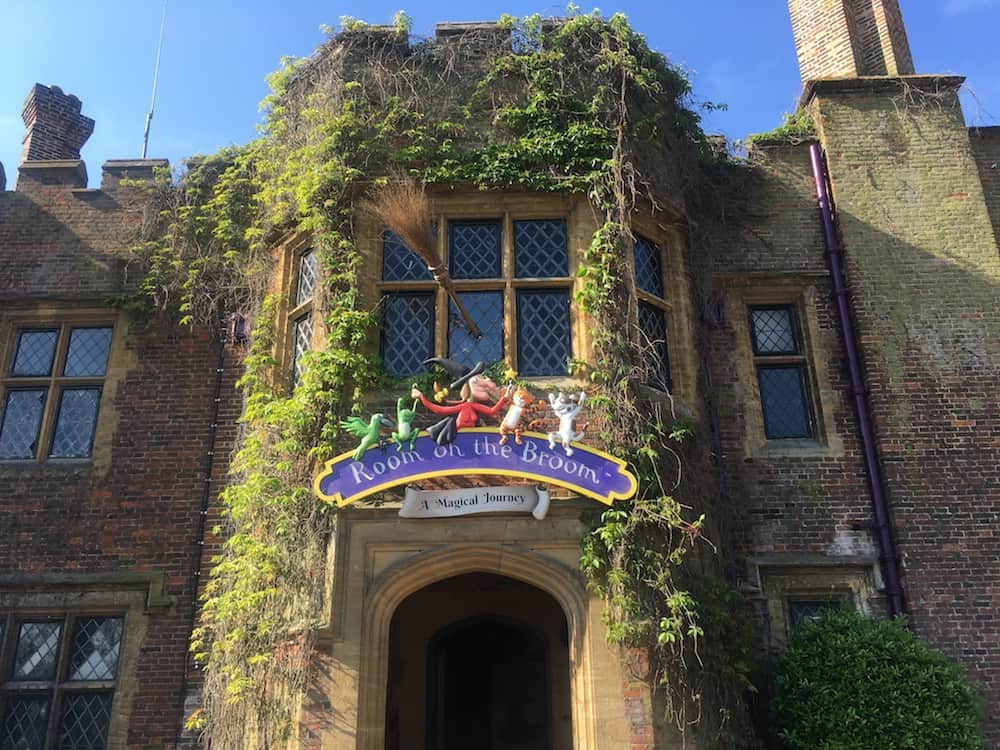 "The technology didn't exist in the theme park photography market. Because we've come at this from a start-up mentality, we're able to rapidly build content treatment tools anywhere at the speed of social. From augmented reality to the automatic video editing of content and beyond."
Creating high-quality content
"By putting the power of a professional video editing bays into extensive software platform we've built, we can automatically create a piece of high-quality content for each guest quickly, all automated through code without the need for technical staff onsite once configured. It's a calibre of content someone would normally have had to pay someone a massive production budget to go and create for them," says Veleta.
"Many people tend to look for one solution. Something that you can put everywhere: the boring green screen photo, for instance. But to create a product that's going to work right across the industry? Then it needs to be something that is malleable and flexible within a defined product set."
Building a toolkit
We Are Interact are building a toolkit of defined products. These have the creative flexibility to work in any number of applications.
"It isn't just one creative solution that fits all," says Veleta. "You're going to have to apply that creative strategy. How could the story of this themed attraction (or whatever experience it is) translate into a piece of content that captures that emotion?"
Describing how that applies to the Animated Movie Experience at Chessington, he says:
"With that macro context in mind, it plays into how we can look at what the Room on the Broom – Animated Movie Experience is. It is a brainchild of a lot of those points. When we looked at this project, we knew that we had this amazing intellectual property in the story.
"We wanted to figure out how we could bring that to life, producing a socially sharable memory for each of those guests. Something they'd want to watch repeatedly.
"We worked closely with Chessington on the Animated Movie Experience, specifically the Retail Team, but also Merlin Magic Making. The idea was to make something cohesive, that would be much more than a photo-op: a full experience in itself."
The Room on the Broom – Animated Movie Experience
The concept of flying on a broom naturally lent itself to the proposed experience. "It felt very organic, and worked to produce our targeted 5-minute video experience," says Veleta. "We wanted to treat every guest like a movie star, creating something fun for the children, but even more fun for their parents to watch."
The Animated Movie Experience is a separate retail operation. It is located next to the main Room on the Broom attraction. "Rather than just having a room where each group has a photo snapped on the way out, we've got our own space to be able to run this extended experience.
"It's an upsell opportunity where guests can partake in the experience free of charge and then only pay if they want to receive their movie and prints instantly. The conversion metrics to paid users have been remarkable compared to industry standards. It all comes down to the experience and cinematic quality of the content.
"The solution is also a shining exercise in experience personalization and data capture. As they enter their details into the registration kiosks, we are gathering data, in a GDPR compliant manner of course. This enables us to personalise their journey and content with ease.
"RFID wristbands are central to powering the experience. The wristband is your magic wand, so to speak."
Becoming the star in the Animated Movie Experience
In the queue line for the Animated Movie Experience, children fill in question boards with RFID 'tap points'. They can choose their favourite prop and scene. They can also select their favourite character from the story to be their co-star.
As their parents register and pay, children put on the wristbands, which they will keep, and personalise their movie poster.
"It's fun," says Veleta, "because at the end of the Animated Movie Experience they scan their wristband and it prints out their poster on the spot. It has their name, and the prop, character and scene they have chosen. That level of personalisation is key to what we're doing differently in the industry."
"It plays into the desire to be a protagonist, rather than a passive onlooker. At the same time, we focus on creating highly intuitive user experiences. While people do want to drive their own journey, they don't want any cognitive dissonance about where to go or what to do.
"The technology is so integrated into the story that it feels as if it's not even there. People want to go through the experience, have fun and feel they know what they are supposed to do."
Seamless technology
The underlying RFID and video processing technology in the Room on the Broom – Animated Movie Experience isn't intrusive.
"It just works," says Veleta. "In the movie studio, guests get to sit on a broomstick in a big green screen studio. The pre-recorded director then takes them through all the movements that they need in order to make their movie. They'll say, 'I need you to duck,' and what is really happening is in the movie the Dragon is flying over, so you duck down.
"It's fun to participate in, the groups are not only creating this movie, but also a memory. The RFID wristband in this experience works to remove any technology hurdles to this process. It makes the entire user experience of doing all these connected activities delightfully frictionless.
"Once a guest's journey is complete, content is delivered by automated email and text message. While this is just native to us, it is not how a lot of the other theme park photography vendors do it. Can you believe that in 2019 some are still putting videos on USB sticks and having staff sell them to people? Our approach is that it needs to be digital first: I want great content in my inbox, on my phone, I want to put it on my Instagram right now."
The importance of data
"Data is at the forefront of everything we do," says Veleta. "The data that we're able to capture from different interaction points is so valuable and so rich. It allows us to make informed operations and marketing decisions about the client's business.
"We're speaking to so many attractions owners, from theme parks to trampoline parks. They often actually know very little about who their customers are. If you don't know who your customer is as well as the when, where, and why of how they are using your services then it's a real problem from a growth and communications perspective.
"Even with something like the Room on the Broom- Animated Movie Experience, you're building a micro example of what datasets can really do. You know the peak times when guests are coming, and the average group size coming through.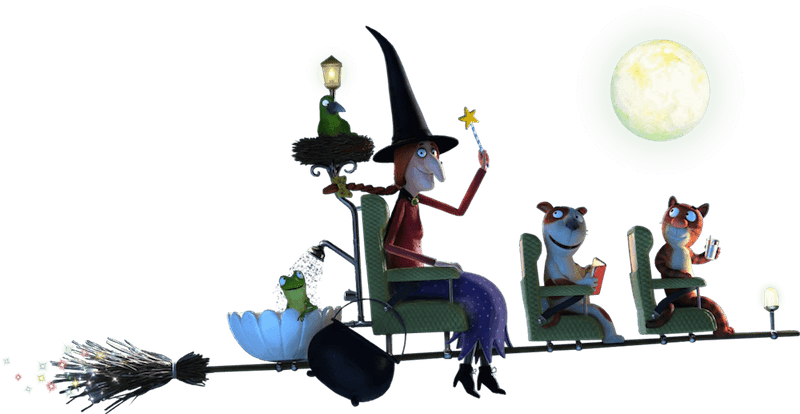 "Our longer-term plan is to be able to help venues and attractions with their data collection and processing. To turn that into products that are actionable. Because we believe that when you have these fully connected experiences and data sets that are delivering people improved and enhanced intuitive experiences, that's a magical thing.
"It means that the customers are getting exactly what they want, when they want it."
We Are Interact – challenging the status quo
"It's worth noting that I talk a bit about what's wrong with the industry," adds Veleta. "We definitely call that out, and we recognise that We Are Interact is a challenger brand. We know that we're newcomers to the space."
The team wore T-shirts at IAAPA in Orlando last year with the phrase "Ride Photos Suck." on the back of them. "We definitely made loads of friends, and even a few frenemies by touting that battle cry"
The bold approach at IAAPA paid off, as a significant number of people stopped to consider their experience of attraction photography. They realised We Are Interact was making a valid point.
"That gave us the encouragement we needed to go out and tackle it. We'd already been having some conversations. The natural flash and polish of the content experiences we were producing at world-renowned consumer and trade events like Lollapalooza and South by South West led to talks in the attractions business."
Change for the better
"It was so affirming to go to IAAPA and to realize it wasn't just us," says Veleta. "People really are crying out for something better at their venue. The social media aspect of the attractions photography is so public and open. Owners want to be proud of the content their guests are putting out there.
"So, We Are Interact is trying to challenge the norm; to challenge the industry. It needs it. It needs to be brought into the social era.
"But while we're happy to call out the problems with the industry and point a spotlight at that, we genuinely do want to come at it with positivity.
"We want to help everyone to raise their game."
Photos kind courtesy of Merlin Entertainments and We Are Interact