In-destination is the third-largest and fastest-growing sector in travel, worth over $180 billion.
Arival brings everyone together in the sector, termed in-destination experiences. Arival Orlando 2019 took place in Gaylord Palms Resort from 28 – 31 October. The conference was attended by over 1,200 professionals from more than 50 countries, including over 400 tour and attraction operators and 60+ speakers.
Attending Arival Orlando 2019 were visitor attractions, online travel agents (OTAs), reservation and ticketing systems, channel management systems and more. Together, they explored the latest in what Arival is calling the 'best part of travel'.
According to Douglas Quinby, Co-Founder and CEO of Arival, the sector has come a long way from the first computerised reservation system 'the magnetronic reservisor' born from American Airlines for the aviation industry.
The next leap in the 1960s brought SABRE (the semi-automatic business research environment) which allowed the airline to go from paper tickets and ledgers to processing an unprecedented 80,000 phone calls and over 20,000 tickets a day. This innovation sparked the development of technology and reservation systems throughout the airline and hotel industries, as well as tours, activities and attractions.
Arival Orlando 2019 explores changes in technology
What started as the growth of online direct tickets, has led to over 110 OTAs and re-seller companies like Expedia and TripAdvisor who take their commission but reach a much wider demographic of visitors. Mobile ticketing has skyrocketed, RFID technology like Connct&GO's wristbands and accesso's Prism wristbands for virtual queuing are across the market, as well as new ticketing platforms like VGS and new technologies like facial recognition.
As the consumer is driving change in the technology and 'how' to get a ticket, the experiences themselves are changing too- just a few years ago axe throwing, wellness activities like yoga hiking, and wine bus tours weren't a thing, yet new experiences (products, in the travel sector lingo) are being created for experimental, Instagram-loving millennials who would rather spend money on experiences than things.
One recurring theme at Arival Orlando 2019 was the demand for cultural experiences, especially the rise in food tours culinary tourism, with local food being the third biggest reason for a guest to travel.
A second theme was the rise in travellers from Asia- not just China, but also Southeast Asia whose 11 countries will have an economy larger than Japan's by 2020 according to Christian Suwarna, CEO of Traveloka Experience.
Acquisitions
During the week, it was announced that Airbnb has invested $60 million in OTA, Tiqets. This follows on from a series of integrations for Tiqets, including with Gateway Ticketing's Galaxy Connect.
With over 40,000 experiences in over 1,000 cities, Airbnb Experiences sell host-led activities and tours on the platform, traditionally done by locals.
The move shows the impressive growth of Airbnb Experiences and Tiqets.
"We are still so new to the industry- only 3 years," said Riccardo Ulivi, Head of North America Operations, Experiences at Airbnb speaking at the first 'ask me anything session'. "Tiqet's product is awesome, and the team are great and they have a good culture. It was a no-brainer to partner" said Ulivi.
Will this mean Airbnb Experiences will step towards selling big attractions? "We know it's a growing space and are very excited about it. We aren't doing direct integrations today, right now the investment was to keep our ears to the street but there could be opportunities down the line" said Ulivi.
Earlier this year, Airbnb also acquired HotelTonight to connect boutique and independent hotels to their global network of guests on their platform.
Driving innovation or conflict of interest?
Since 2017, there has been $2 billion invested in the industry alone. There have been several high-profile acquisitions between reservation systems and OTAs. Booking.com acquired software company FareHarbor just last year, while TripAdvisor Experiences acquired Bòkun, an Icelandic booking system. Both were in the hot seat at the conference which led to some fiery sessions.
Arival Orlando 2019 included a panel called 'The Great Tech Debate'. During this, Ruzwana Bashir, Co-founder and CEO of booking platform Peek, raised concerns on the potential conflict of interest of a reservation tech companies being owned by OTAs. Typically an attraction will use several OTAs to sell tickets across lots of reseller platforms.
"We appreciate being independent. We have deep concerns for reservation systems owned by an OTA. Not just around what is happening today but for the future, for example, data breaches" said Bashir.
Jason Morehouse, Co-Founder and CEO, Checkfront agreed. "We are independent systems. We get to set our goals based on our operator partners, rather than the goals of the top-level OTAs," said Morehouse.
Max Valverde, CEO, FareHarbor, fought back on his acquisition by Booking.com stating they were a publicly-traded company, with lawyers withholding them to the highest standards on competition laws and fair trade.
"Modern travel companies can play together nicely," said Valverde. "Booking.com has always been the largest thing in travel, so the acquisition is a vote of confidence in us. In this industry, you need to team up with someone who can help you grow and scale-up".
TripAdvisor – Reserve now, Pay Later
Dermot Halpin, President, Experiences & Vacation Rentals, TripAdvisor Experiences spoke during the second 'Ask me anything" session at Arival Orlando 2019. He talked of TripAdvisor's growth, with over 60 million consumers researching their trip on the platform, they now work with 200,000 listings.
During the show, the company launched its 'Reserve Now, Pay Later' booking. "It's about understanding the traveller mindset, and what travellers want," said Halpin.
"Some travellers are living paycheck to paycheck and this new product will remove the barrier of immediate payment for them".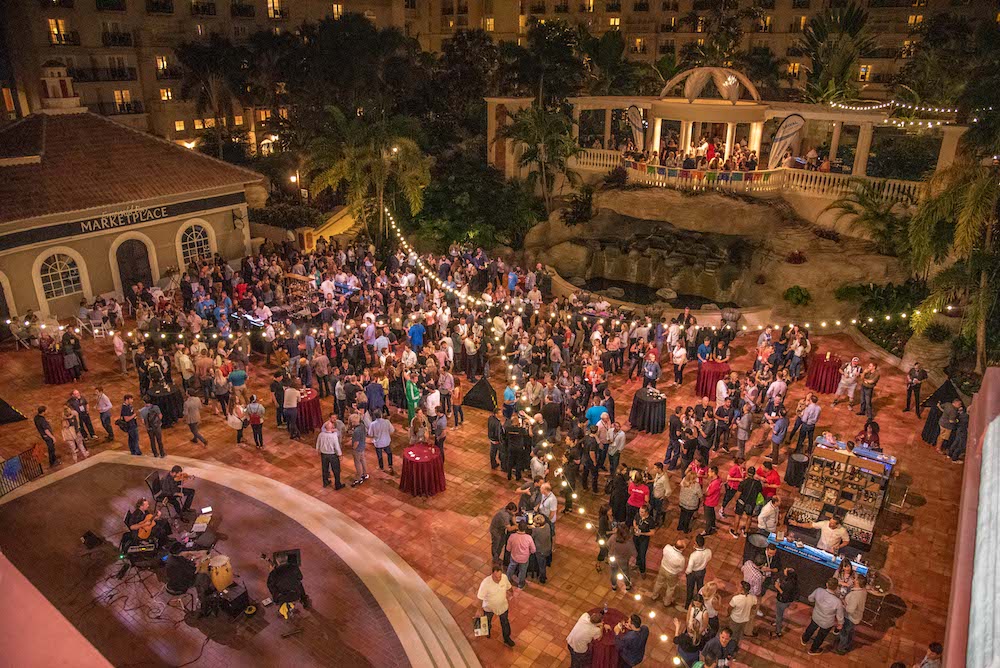 Bòkun, the reservation company owned by TripAdvisor, recently introduced a 2.9% service fee for attractions using the platform. This is much higher than the 0.1% per booking fee they initially had upon launch.
"The idea isn't to provoke OTAs. Its a broader strategy to bring more experiences online that haven't been able to do so before. We wanted a high quality lost cost solution for as many people as possible" said Halpin.
There was some confusion on whether attractions using Bòkun reservation technology would have preferential treatment on the platform after last year's Arival session. However, Halpin made it clear: "The Popularity Index is decided on the quality of the experience and rating of the reviews alone".
Google on the Horizon
As it has succeeded in hotels and airlines, Google is about to come in and disrupt tours, activities and attractions. But it is unclear how just yet. In 2018, the company launched Touring Bird, with 25,000 experiences in 20 cities. It recently announced this will be absorbed into its 'travel' business unit. The app and site will shut down 17 Nov 2019.
"Google's readable feature snippets information allows users to find highly relevant content without having to click into websites. Type in 'weather' and you'll see with a 5-day visual forecast above the fold. It's likely we will see this coming into the in-destination experience sector too" said Tim De Gruchy, Managing Director, 365Tickets.
"Google is a fact of our lives, its pervasive. To a certain extent, you don't have a choice to play with the Google programme" said Halpin. "It's like a chess game where someone owns the chessboard. If we don't do it, someone else will do it".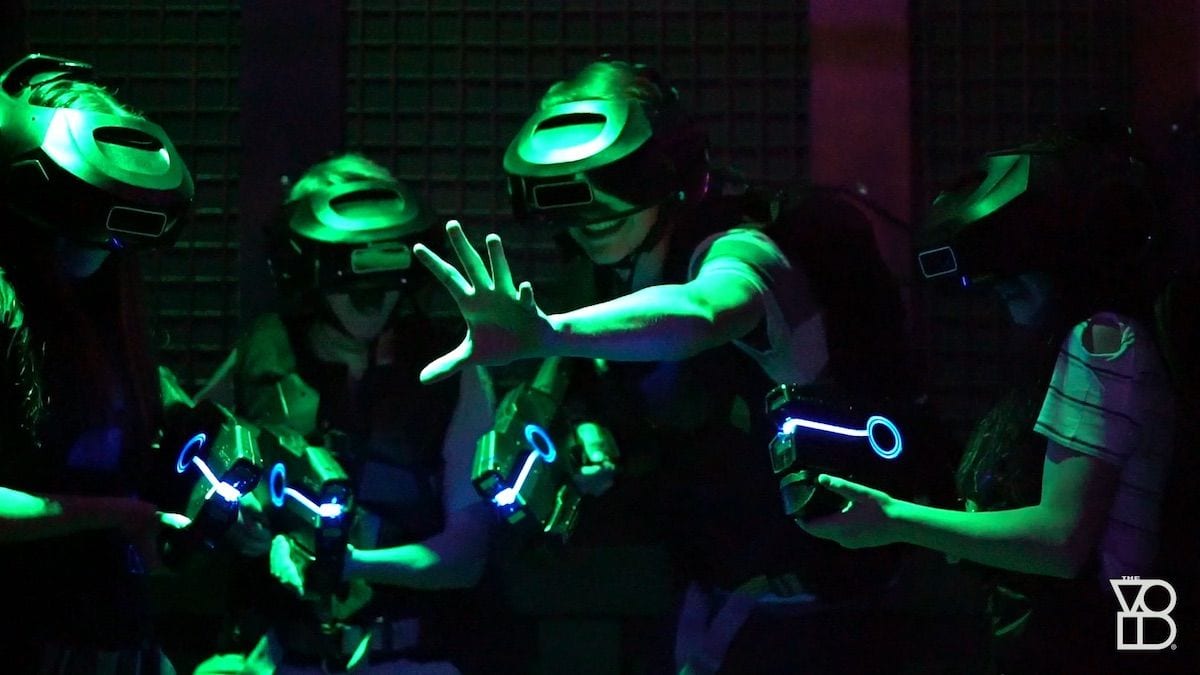 What is clear is that Google is stepping up partnerships. Xola, a booking and marketing platform, announced its partnership with Reserve with Google. This will enable real-time bookings through Google Search, Maps and Assistant.
In two years, Xola has grown to serve over 1,200 customers, including the multiple location VR free-roam experience The VOID.
"Integrating Reserve with Google to the Xola Platform helps our attractions and tour operators capture new customers. Xola's partnership with Reserve with Google comes at a time of growth and new product development for our company" said J. Scott Zimmerman, co-founder and CEO of Xola.
Content
Google is also emphasising the importance of unique content on every OTA posting. This poses questions for the new content management system Magpie.
Christian Watts, Founder and CEO of Magpie spoke about his new platform at Arival Orlando 2019. In a few steps, an attraction can share all info, pics and content needed for a posting with all their OTAs. Thus saving hours of formatting and emails back and forth.
But if the same content is pushed out to all sites, will Google see this as unfavourable? Booking Boss, ticketing and booking software, also has channel management capabilities but lets you update availability of tickets, not just the content.
Dynamic Pricing
Dynamic pricing is still a hot topic across attractions, although few are using it to its full potential- yet.
"It's not a trend driven by the customer," said Frank Belzer, Senior Vice President of Portfolio Sales at Universal Parks and Resorts. "We need to be very careful as the focus is not on the experience".
Jason Horkins Executive Director, Hudson Yard Experiences, the new attraction and observation deck in New York City, is also wary. "We are using dynamic variability to control the supply of tickets rather than dynamic pricing. We don't want to do it just yet, we will layer it on when we know what our baseline is".
Arival 2020 heads to Phoenix
As attendees are heading back from Arival Orlando 2019, and many straight on to World Travel Market in London, the calendar is set for next year's Arival events. First, Berlin 1 – 3 March 2020, followed by Bangkok 15 – 17 June 2020 before Phoenix Arizona September 21 – 24, 2020.
Images: Arival 2019