Operators are always on the lookout for next-generation attractions. Entertainment + Culture Advisors (ECA) has a global focus on entertainment development projects, recreation and tourism economics, and attraction development potential.
Clients in the theme park industry include the Walt Disney Company, Warner Bros, Universal Studios, and Merlin Entertainments. In addition to this, Ray Braun's Entertainment + Culture Advisors has also worked with many cultural institutions to develop next-generation attractions.
These include the J.P. Getty Center in Los Angeles, the Rose Center at the American Museum of Natural History in New York, the California Academy of Sciences in San Francisco, and the Henry Ford in Dearborn.
Braun is the Founding Principal of ECA and former head of the Entertainment Practice at Economics Research Associates (ERA).
He spoke to Blooloop about his career and the origin and evolution of ECA. He also reveals major projects in the different areas that the company covers, as well as discussing trends in the industry.
"I didn't start out on this path," he says. "I got out of business school, thinking I wanted to get into real estate development. So in the early 70s, I joined a firm called ERA: Economics Research Associates, based in Los Angeles, which had a real estate consulting practice.
"ERA was started by a very famous guy in our industry: Harrison 'Buzz' Price, who became my mentor. Most everybody in the industry now working in the economics of entertainment development came from ERA."
More fun with entertainment projects
Harrison "Buzz" Price, who died in 2010, was a research economist specialising in leisure. Head of the Stanford Research Institute (now SRI International) he guided Walt Disney in the siting and development of Disneyland in Southern California and of Walt Disney World in Central Florida.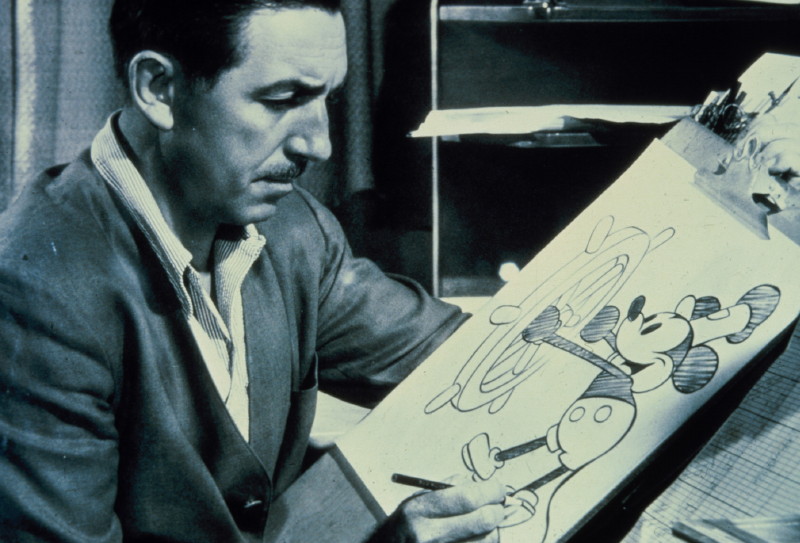 "After a while Walt said, well, you know, you are so good at this. Why don't you start your own company? So Buzz started ERA. He was a character. He had a story for every occasion, and an infectious laugh; kind of a very loud cackle when he would find something funny. And he found a lot of things funny."
When Ray Braun joined ERA's real estate practice, the company had three further areas: city redevelopment, resorts, and entertainment.
He says: "I was working in real estate, but I saw the guys working on the entertainment projects were having a lot more fun. I moved over into that area and got engaged. Then I ended up becoming the head of the entertainment practice for ERA, for around 25 years.
"We were unique; a world leader in that area. We opened up a London office and began doing a lot of work internationally. Then I moved to get us to focus on Asia, which looked to be the future."
The beginnings of Entertainment + Culture Advisors
In 2007, ERA was sold to AECOM. "After a few years, several of us – Christian Aaen, Matt Earnest, Ed Shaw, and I – decided we would like to be in a smaller company, in our own group. The business began in Beverly Hills."
"We wanted to continue our entertainment practice, and so we started ECA. We traded shamelessly on the ERA brand with the new name of ECA: Entertainment + Culture Advisors. A Hong Kong office followed shortly, headed by Janice Li, who had worked with us at ERA. Because Asia is so important to the future of large-scale entertainment and the development of next-generation attractions, we wanted that focus.
"Since we opened the new company in 2010, more than half of our business has been in Asia."
Economics of entertainment development
"In starting Entertainment + Culture Advisors I wanted to continue our very specific practice, and to hold on to the niche of the economics of entertainment development", says Braun.
"We turn away a lot of work where it involves anything other than that focus. That entails the economics and planning of theme parks and all types of attractions, and entertainment that fits with retail and with urban mixed-use projects."
When it comes to developing next-generation attractions, ECA covers a number of categories. This includes large theme parks and smaller attractions.
ECA also provides advice to large studios and IP companies on how to approach the location-based entertainment sector. Furthermore, it works with cultural attractions and government tourism, as well as in the retailtainment field.
Ray Braun says: "In the hierarchy of our business, theme parks really sit at the top of the pyramid, in terms of high investment. Something I am proud of is that we have worked with major clients on a long term basis. We have worked with Universal Studios worldwide for a number of years. We began work on the Universal project in Beijing in 2000. It will open next year.
"I'm also very proud of working with Lego over a long period. I was the first consultant that Lego hired when they thought about getting into the theme park business, back in the early 90s."
In the business of theme parks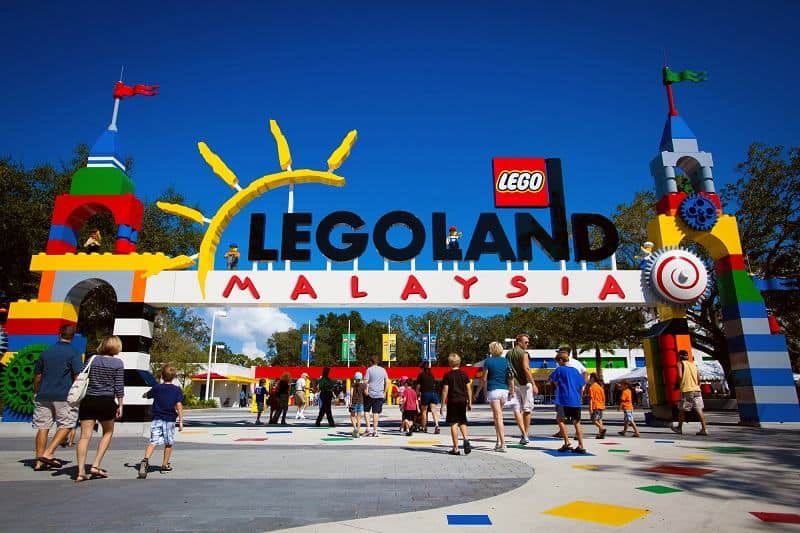 Braun was giving a talk on the Riviera in France, on theme parks at the time: "It was a European theme park conference. My topic was – Don't be afraid of Eurodisney coming here, because your business can benefit, too. A rising tide lifts all boats, though you have to compete, and you have to reinvest and to prepare for it.
"After the speech, six very clean-cut, Scandinavian looking guys came up to me. They were the advance group for Lego theme parks. We started talking, and that led to a lot of workshops and strategy sessions.
"Eventually, we had a plan which we have subsequently helped to implement worldwide with all of their theme parks: the one in Windsor in the UK, followed by San Diego, and then we helped them with Malaysia, which was the first one in Asia. Thereafter it was Japan, and now Korea, where we finally have the go-ahead to build."
Smaller operators and next-generation attractions
Ray Braun moves on to discussing the smaller attractions. "One of the biggest indoor attractions that we worked with is Kidzania."
Kidzania is an edutainment concept led by Xavier Lopez that began in Mexico City.
"Xavier and his partners called. They explained this concept that had opened up in Mexico City. They felt it could be done elsewhere: would I come down and take a look at it?
"My partner Christian Aaen and I started working with them. We looked at what a US strategy would be, and what a worldwide strategy would be. They have opened 28. It's a brilliant concept, and Xavier has done a really great job of rolling it out.
"Building these kinds of next-generation attractions around the world has been interesting and joyful – the business of fun."
Entertainment + Culture Advisors also does a great deal of work with Merlin Entertainments. "Of course, ultimately, Lego is Merlin," says Braun. "But we also work with Merlin's Midway attractions, helping them find locations for Madame Tussaud's, Sea Life and Lego Discovery Centres: all their smaller projects, usually in shopping centres and high tourist areas."
Working with IPs
An important area of work for Entertainment + Culture Advisors has been advising major movie studios and other intellectual property companies.
"Warner Bros., Paramount, Sony Pictures, and other IP holders have a strong interest in the location-based entertainment business (LBE). We have advised these along with BBC and Discovery and others on what to do with some of their intellectual properties. Even Cirque du Soleil has asked, "how do they extend their brand beyond the shows."
"We go through different ideas with these companies. Sometimes it's simply a case of helping them understand the LBE business, the different product types, and showing where they could fit."
He says: "The 'entertainment box' category is really one of the hottest topics today. Merlin was the big pioneer in this area. Kidzania came along with their own twist on the model and on a slightly larger scale."
A focus on entertainment
The roll-out of both Merlin and KidZania products has helped drive interest among IP companies in these 'entertainment boxes'.
Braun says: "Mainland China has been a big market for us because there is so much of this type of development going on. They are building five, ten shopping centres in a city at once. The developer will want a way of differentiating their product from the others. Infusing entertainment into their project can make it more exciting."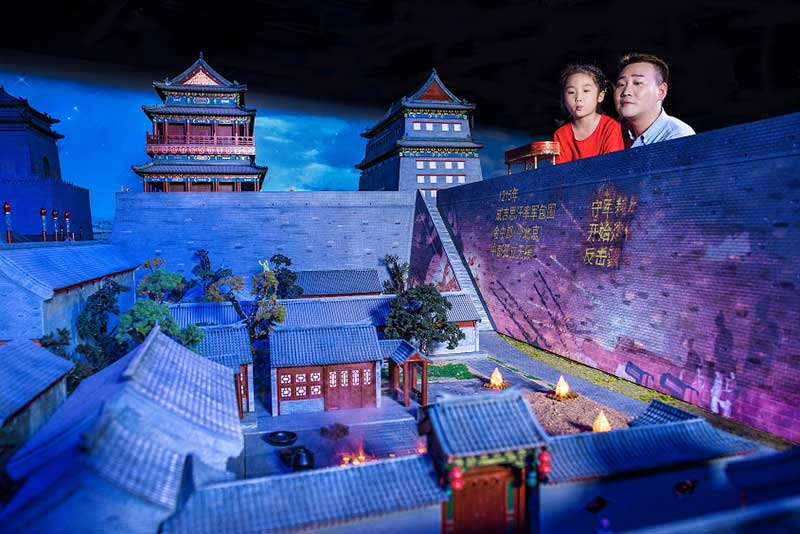 Ray Braun co-wrote some books with the Urban Land Institute [ULI] in the late 1990s [including Developing Urban Entertainment Centers (June 1, 1998)]:
He says: "A bunch of new theme parks arrived in the US in the '60s, 70s, and '80s. These were largely regional parks such as Six Flags and (the now-named) Cedar Fair. It was felt that there were limited opportunities for more park development of this type in the US. A question that was asked was, 'Now that we have built out, what next."
"While the theme park guys were looking for next-generation attractions, the retail guys (and this is even truer today) – were also looking at how to infuse new life into the shopping centres. So we started thinking about that."
Next-generation attractions
He says: "I worked on a very urban project right in the middle of San Francisco, Yerba Buena Gardens, for about 15 years.
"It was an interesting mix of diverse features. There was a convention centre, Moscone Center, built below ground so we could build a big project on top of it. The plan was for cultural attractions, outdoor spaces for concerts and park-like landscape, as well as a bunch of kids' attractions. In addition, it had a retail and entertainment district planned that was built by Sony and called METREON.
"It was one of the world's first big, urban real estate projects with a cultural, amusement, recreation and entertainment focus, to go along with hotels and office space."
"This was quite a landmark project. And it got me thinking a lot about how we can integrate entertainment and cultural things into urban projects."
Having worked on this project, Braun helped ULI think more broadly about entertainment development. "We started a series of conferences on the topic of how to blend entertainment with retail and urban development.
"Then we started to see this mixing of entertainment and retail and urban development in projects like Universal's CityWalk, and a notable project in Los Angeles called L.A. LIVE, adjacent to the Staples Center and Los Angeles Convention Center. It's a mix of restaurants and entertainment features in downtown Los Angeles."
Entertainment + Culture Advisors on interactive & immersive attractions
Cultural attractions are another important area of focus for Entertainment + Culture Advisors.
Ray Braun says: "Usually, we don't get involved in art museum projects. Some exceptions have been Yerba Buena Gardens and the Getty Centre in Los Angeles."
"The economics of art museums are often driven largely by contributions, while projects such as museums of natural history and science centres, tend to be more earned-income oriented, and are therefore more similar to competitive entertainment attractions. The trend today is to make them more interactive and immersive.
"That's the kind of thing that we can help with."
Important lessons learned
Many of the strategies for helping projects become more immersive, and driving gate attendance and revenues, are in fact lessons learned from theme parks and other commercial attractions.
Ray Braun says: "The California Academy of Sciences in San Francisco had to build a completely new building. The original facility on the same location was a series of 17 buildings that had been bundled together, built between 1916 and 1976. All had serious structural issues because of the earthquakes in San Francisco."
He adds: "When they had to start all over, we helped them think through what a modern museum could be in that location. Then, though we focus on the economics side, we also helped them with programming, working with a team to put that whole project together.
"Visually, it is absolutely spectacular; a really cool building by [the architect] Renzo Piano."
Fun-icular alternatives
The Getty Centre was, Braun says, unique: "The Getty Centre had all the money in the world, so feasibility wasn't a question, and admission would be free. It wasn't really an economics thing, but I ended up working ten years on the Getty. I was involved in the planning and design process, working with the Getty team and the architect, Richard Meier'steam, to help lay it out.
"A big goal was minimizing waiting times. So we built visitor flow simulation models, to help plan how to move people through the space. It was also to ascertain where the bottlenecks would be, and how to address those issues. It was really fun."
Rather than running busloads of visitors up the road to the top of the hill where the museum is situated, Ray Braun hit upon the idea of a funicular as an alternative. He elaborates on this: "I introduced them to a guy from Intamin."
Now a world-famous amusement ride manufacturer and roller coaster supplier, Intamin started out building gondolas and funiculars for the mountains in Europe. "Initially, everybody at the Getty hated the idea, because it conjured up the word 'Disneyfied'. But in the end, they adopted the idea. And it's a really spectacular project," says Braun.
It's also a really spectacular story.
Entertainment + Culture Advisors & next-generation attractions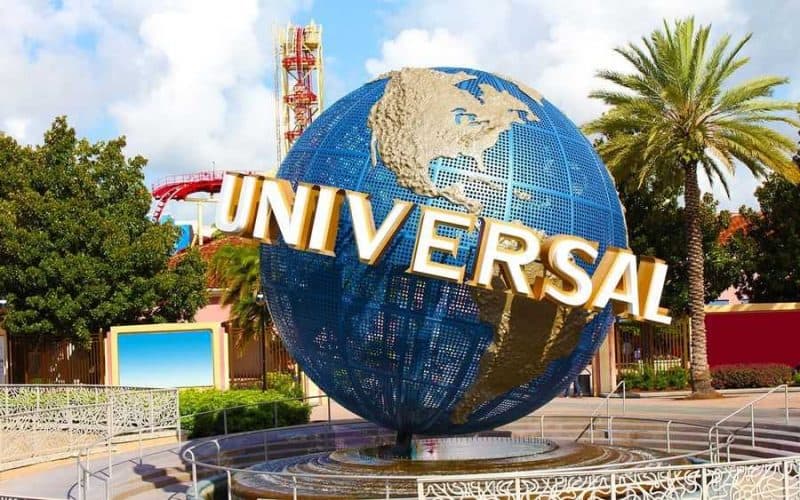 The experience economy is continuing to grow. People want experiences, not stuff, and that is a trend that shows no signs of declining any time soon. And while it lasts, the leisure industries will continue to evolve next-generation attractions.
Ray Braun says: "Entertainment + Culture Advisors is often the first stop for people who want to be in the business. And one of the most interesting aspects of my business is the dreamers who call. They don't have any money; they've never done it before, but they have an idea.
"They might need help doing a feasibility study. But usually, they have to do more thinking about how their idea could actually be a sustainable business. I get some of these calls, and even though I know 10 reasons why their idea won't work, I hear them out.
"I'm always hopeful that the next Walt Disney is out there."
Images kind courtesy of Ray Braun & Entertainment + Culture Advisors.