Epcot's HarmonioUS nighttime spectacular will erupt in an explosion of light and sound as the Florida theme park prepares to celebrate its upcoming 40th anniversary.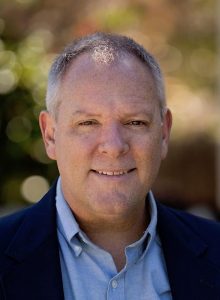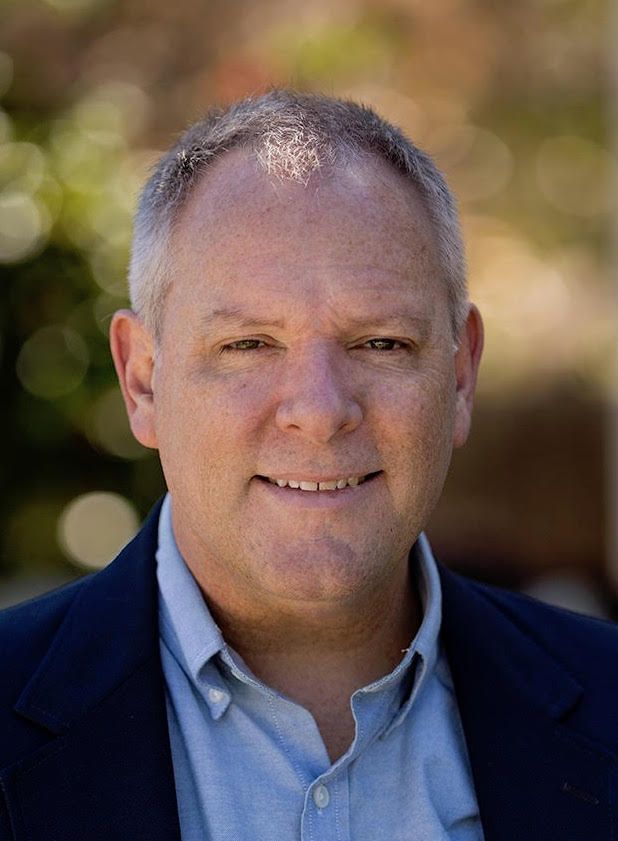 The new HarmonioUS nighttime spectacular will be the headliner in a slate of new entertainment coming to Epcot. This also includes shows dedicated to Beauty and the Beast, Canada, China and planet Earth.
Over the next few years, Epcot will undergo the biggest transformation of any Disney theme park in history. The unprecedented renovation of Epcot will create four distinct neighbourhoods: World Showcase, World Celebration, World Nature and World Discovery.
A preview centre highlighting all the changes coming to Epcot has been set up in the park's Odyssey Events Pavilion between Test Track and the Mexico pavilion. Epcot's sweeping changes are timed to coincide with the 40th anniversary of the park in 2022.
Let's take a closer look at the HarmonioUS nighttime spectacular plus 4 other new shows coming to Epcot in the next few years.
HarmonioUS nighttime spectacular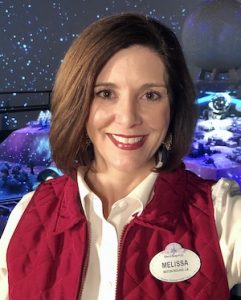 The new HarmonioUS nighttime spectacular will debut in 2020 following the limited run of Epcot Forever.
"It's going to be quite a big wow," says Epcot general manager Melissa Valiquette. "It's going to be a showstopper."
Disney's largest nighttime spectacular will play nightly over Epcot's World Showcase Lagoon.
"When you think about the Epcot World Showcase and the World Showcase Lagoon, it really has to be the largest spectacular we've ever created because we've got such a beautiful grand venue for it," says Valiquette.
HarmonioUS will be one of the most ambitious nighttime spectaculars ever staged by Disney, according to Walt Disney Imagineering executive producer Michael Hundgen.
"Think of it as the latest toolkit with the latest and greatest pyro, projections, fountains and lasers," says Hundgen. "We're bringing it to that show. It's sort of all the bells and whistles."
The new nighttime spectacular will feature massive floating set pieces in the middle of Epcot's World Showcase Lagoon, according to Disney parks live entertainment producer Jeremy Chase.
"We have custom LED screens that we'll be utilizing for HarmonioUS," Chase says. "We'll also be bringing back choreographed fountains that will help tell the story. And we'll have lasers, lighting and, of course, pyrotechnics."
Inspiring people all over the globe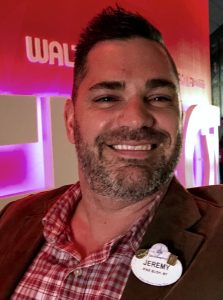 HarmonioUS will tell the story of how Disney music has inspired people all around the globe, according to Chase.
"The overall premise is really how music brings people together," says Chase. "How Disney music brings the world together."
A diverse group of musicians from around the world will reinterpret and reimagine familiar Disney songs. Disney tunes sung in many languages will be woven into a comprehensive orchestrated piece for the show.
"You hear it in a different way with different sounds, but of course it's all Disney," says Chase.
HarmonioUS nighttime spectacular has big shoes to fill
HarmonioUS has big shoes to fill as the replacement for the long-running Illuminations: Reflections of Earth. The fan-favourite Illuminations show ran for 20 years on the World Showcase Lagoon from 1999 to 2019.
Reflections of Earth told the story of our planet's fiery birth, the history of humanity and mankind's remarkable achievements. The massive show employed towering fireworks, 60-foot-tall bursts of flames and a 175-ton globe peacefully floating across the Epcot lagoon.
Illuminations was replaced by the limited-run Epcot Forever. The interim nighttime spectacular celebrates the history of the park with fireworks, lasers and lighting effects set to a soundtrack of familiar Epcot songs.
Epcot Forever includes special effects-enabled kites capable of airborne choreography. Two-man teams aboard Jet Ski-like personal watercraft control the illuminated kites. The movement of the Jet Skis creates the wind needed to keep the kites aloft.
Beauty and the Beast Sing-Along
As well as the HarmonioUS nighttime spectacular, several other new shows are on the way. Firstly, Disney will offer a new twist on the tale as old as time in 2020.
"Let's just say there was a part of that story that we didn't know when we watched it the first time around. That is going to be revealed to you now," says Valiquette.
The new Beauty and the Beast Sing-Along will debut on 17 January 2020 in Epcot's France pavilion.
"This is a celebration of the animated classic that we all know and love with some of the great moments from that film, but through a different lens," says Hundgen. "Le Fou, the sidekick villain in that movie, offers a little different take from what you might've seen. It's Le Fou's perspective on the story or his take on things."
The new Epcot show will be directed by Don Hahn, who produced Disney's animated and live-action versions of "Beauty and the Beast." The Epcot film will be narrated by actress Angela Lansbury, who voices Mrs Potts.
The 14-minute-long sing-along show will run in tandem with the current Impressions de France film. The 18-minute Impressions de France film features the music of classical French composers.
Canada: Far and Wide
Secondly, Disney takes another trek through the Great White North with a new Circle-Vision 360 film coming to Epcot's Canada pavilion.
Canada: Far and Wide will debut on 17 January. It will include new narration by Canadian actors Catherine O'Hara (The Nightmare Before Christmas) and Eugene Levy (Finding Dory).
The film also features a new story, scenes and musical score by Canadian composer Andrew Lockington.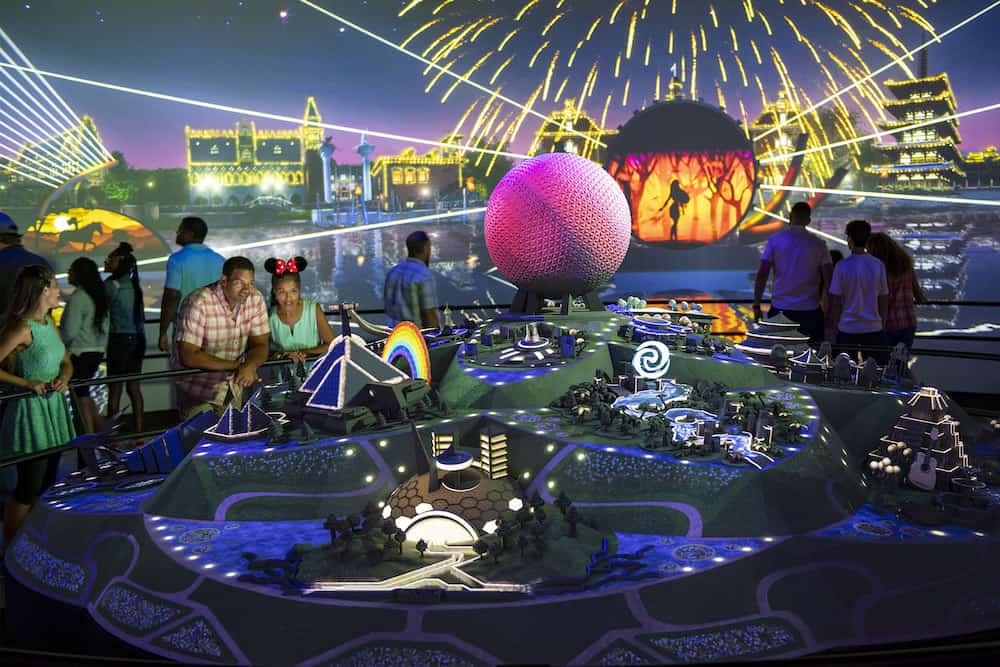 "It is a beautiful 360-degree tour through each of the provinces of Canada with some charm and some fun," says Valiquette.
Canada: Far and Wide replaces the long-running O Canada film. Comedian Martin Short narrated the O Canada film. This featured sweeping vistas of Canadian cities and natural landmarks like Niagara Falls.
Wondrous China
Epcot's China pavilion will also get a new Circle-Vision 360 film that will take viewers on an epic journey across the vast country.
The 360-degree Wonderous China film features a new story and narration. The sweeping new panoramic film replaces the 2003 Reflections of China. This debuted before the opening of Hong Kong Disneyland and Shanghai Disneyland.
Poet Li Bai narrated the original 14-minute Reflections of China. It featured the sights and sounds of both the ancient and modern aspects of the country.
"China has changed so much since we did the last film," says Hundgen. "Some of the spaces that we actually go to have physically transformed in meaningful ways. So we're leaning into some of those great new destinations in China."
Both of the new Circle-Vision 360 films in Epcot's Canada and China pavilions will be filmed and presented in a seamless digital format. That means the removal of the dividers between the screens in the old theatres.
"We built our own brand new proprietary rig for these films to capture some of the great new shots for both Canada and China," says Hundgen.
Disney has not yet announced an opening date for Wonderous China.
Awesome Planet
Finally, a 4D special effects film coming to Epcot in 2020 will showcase the beauty and diversity of planet Earth.
Awesome Planet will debut on 17 January in The Land pavilion. The new 10-minute 4D film replaces an environmentally-themed movie starring characters from "The Lion King."
Awesome Planet will feature special effects and a new musical score from Academy Award-winning composer Steven Price.
"It's going to be a film with 4D effects and really beautiful imagery of this awesome place we call home," says Valiquette.