The Gulliver's Theme Park Resorts portfolio is as follows:
Gulliver's Kingdom Resort. The original and smallest Gulliver's park, spanning 15 acres (6 hectares). This was founded in the Derbyshire tourist town of Matlock Bath in 1978 by Dalton's parents, Ray and Hilary Phillips. It also includes a Blast Arena with Nerf target range and Bazooka Ball archery, plus Explorers Retreat themed accommodation.
Gulliver's World Theme Park Resort, Warrington. The largest of the three Gulliver's parks to date, spanning 80 acres (32 hectares). It is located midway between the cities of Manchester and Liverpool and also features a Splash Zone mini indoor waterpark, Blast Arena and the first Gulliver's Hotel.
Gulliver's Land Theme Park Resort and Gulliver's Dino & Farm Park, Milton Keynes. Opened in 1999, it was joined by an 'Eco Park' as a second gate in 2007, now rebranded as Dino & Farm Park. This is also home to a Splash Zone, Blast Arena and SFear indoor high rope challenge. On-site accommodation comprises themed tents, dens, cabins and lodges.
Gulliver's Valley Theme Park Resort, Rotherham, South Yorkshire. Launched on July 11 – a week after England exited lockdown. Phase I includes a 15-acre theme park and themed accommodation including Lilliput Castle suites and standalone lodges. The building that guests pass through on entry to the park will eventually have space for up to 2,000 guests.
In total, Gulliver's has been allocated 250 acres (101 hectares) to develop on the edge of Rother Valley Country Park. Future phases of the resort will include a farm park and several themed hotels.
What follows are Julie Dalton's thoughts on four decades of providing fun for families, as told to Owen Ralph.
The biggest adventure yet for Gulliver's Theme Park Resorts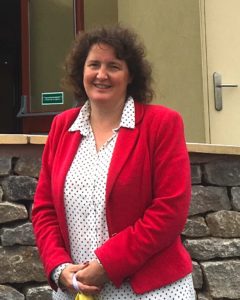 We had been looking for a new site for a number of years. We looked at Doncaster, Leeds, all around that M1 corridor. That has a huge population and a very similar audience to our Warrington site. We also looked at Newcastle and Cardiff, which have a similar demographic.
Then we came across Rother Valley Country Park. We were only looking for about 50 acres. This is 250 acres, but the potential of the site for Gulliver's Valley Resort is massive.
Rotherham Council had a few issues with the site previously. It's a former open cast mine. People came along and promised they were going to build the biggest thing ever. The coal board did a fabulous job regenerating it, building lakes, walkways and planting 60,000 trees.
The estimated cost for all five phases of the resort is £37 million [$48m]. A lot of the initial budget didn't go into the buildings, the rides, the attractions. It was the paperwork. There were a lot more paperwork and third parties involved than when we built the last park back in 1999. But it was quite a smooth ride with the planning application, and the council were very helpful.
Launching a theme park in a pandemic
I think every park and attraction has faced a massive challenge getting back open with all the COVID-19 secure stuff this season. But to open a brand new park with a brand new team in the middle of a pandemic has been quite a challenge. I am proud to say our team has risen to the challenge to enable us to open Gulliver's Valley just one month later than initially planned.
Prior to the lockdown, we had been very much on track. The Easter money was going to pay for all the remaining bits and then… well, it wasn't going to happen any more. My brother Nick [Phillips, Gulliver's Development Director] and I got back into scruffs to help get the site finished. We got it open, but we're all a little greyer for it.
Ultimately, the health and wellbeing of our visitors and employees is our top priority. We want everyone to feel comfortable and reassured whilst enjoying a fun day out.
Online bookings and contactless payment
Unlike a lot of parks, we didn't open our booking system until we got word from the government that we could open. We are operating with limited capacity to allow guests to socially distance within the park.
Tickets must be booked in advance, and I am pleased to say we were sold out most days for the first couple of weeks. I think online bookings are probably here to stay.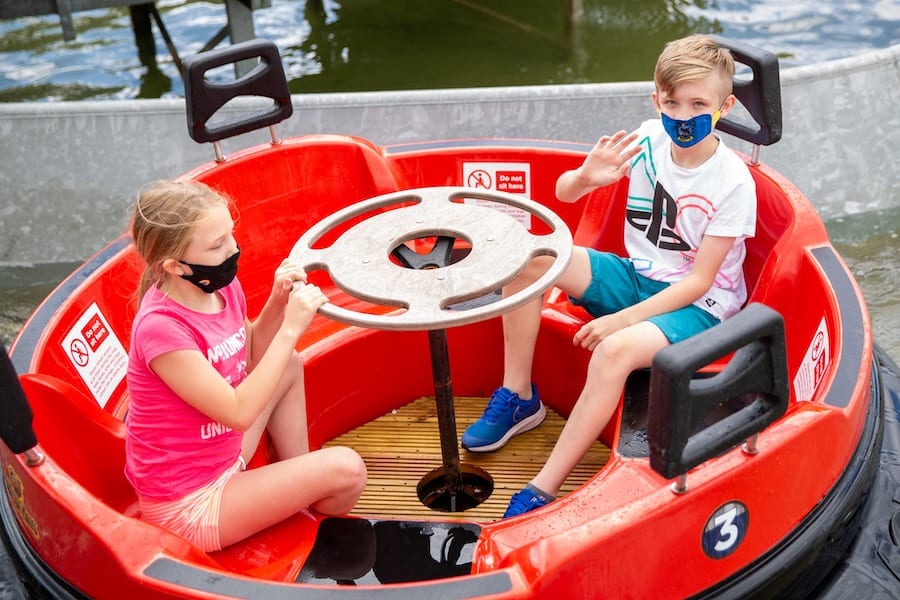 Several additional safety measures have been put into place in response to COVID-19. These include temperature checks upon arrival, contactless entry, and a food pre-ordering system. Contactless payment is also something that's become normal. Five years ago that wasn't the case.
Gulliver's Valley – indoor and outdoor fun
Gulliver's Valley debuted with 22 rides and attractions. These are spread across themed areas including Western World, Smugglers Wharf and the Lost World of the Living Dinosaurs.
Being the biggest, tallest or fastest is not what we do, but we've assembled a nice mix of family attractions. Some of these are brand new rides, a lot we have built ourselves, and others have come from our existing stable of attractions.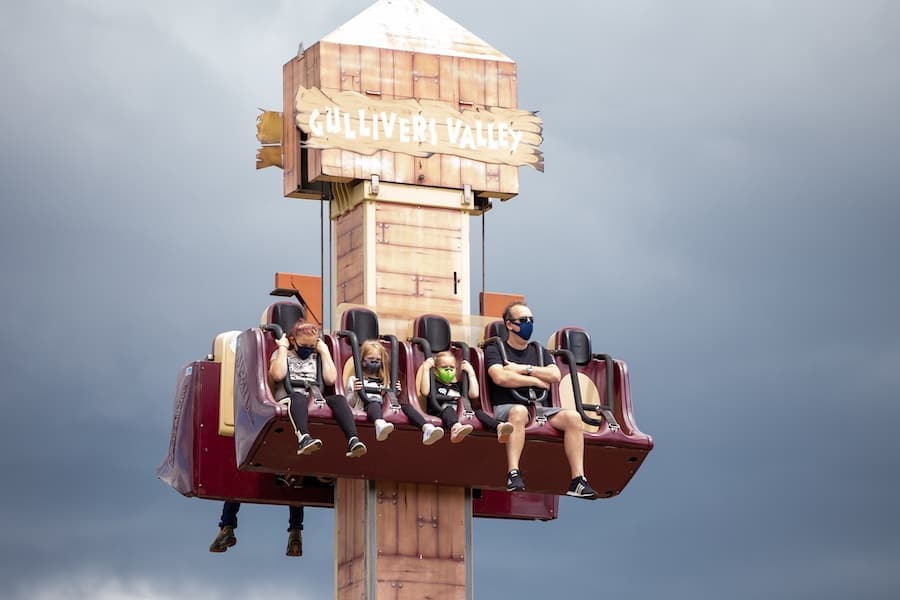 Ask any kid what their favourite is and they will say Apache Falls or T-Rex Tower. We've got a lot of other stuff indoors, including large climbing walls, soft play and big bouncers, but we can't open those yet.
The large building at the front of the park is called Gully Town, named after our mascot Gully Mouse. It also contains a big theatre and restaurant, and soon there will be a Splash Zone too. The plan is for this to stay open year-round. It's designed for those days where you get a sudden shower, so people can come inside for a while and then go back outside when the sun is shining.
A place to stay
We've got 28 units of accommodation in the centre of the park. This includes princess rooms and unicorn rooms in Lilliput Castle, plus Western cabins and dinosaur lodges.
In the planning are three hotels, but when they are going to happen we don't know. The beauty of the lodge accommodation is you can tickle at it. If you've had a good season, you can put another five in. If you've had a bad season, you don't put any in. But if you've said you're going to build a hotel, you've got to build a hotel.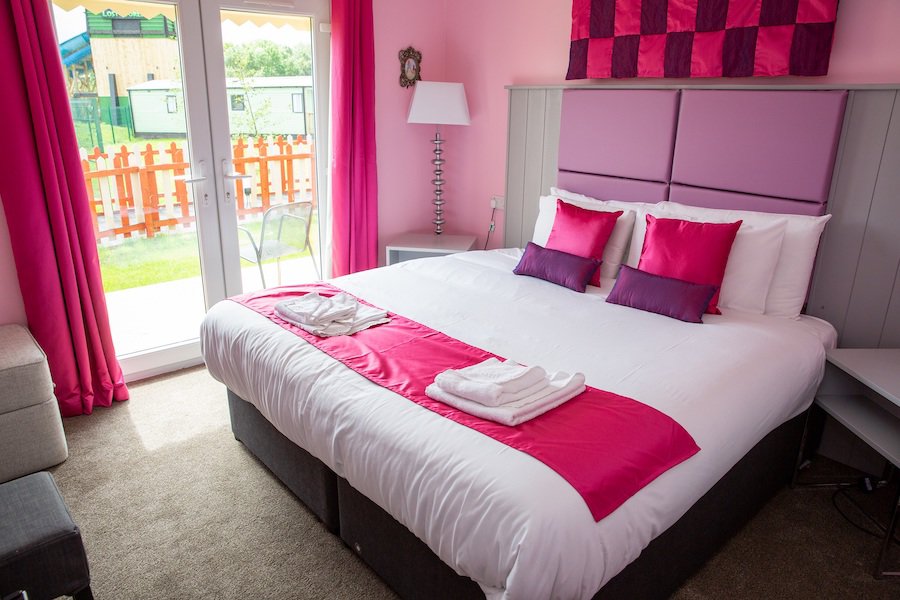 We are hoping that families will come for just more than one night. Rother Valley Country Park is a lovely site with big fishing lakes, water skiing, miles of tracks and walkways. It works really well for us to be alongside that; it's something else for our guests to enjoy.
Resort potential for Gulliver's Valley
Long term, Gulliver's Valley Resort has the potential to be bigger than our Warrington site. As well as Splash Zone, there's another park scheduled. It will be a farm park with a gears driving experience and a museum. Then there will be an ecology centre by the lakes. The new accommodation will fit in between the two.
This is a 10-year project. How quickly it will all move depends on how many people walk through the front gate. The timeline is not what it was, thanks to COVID. I think we need to get through this winter, then we'll look at it again.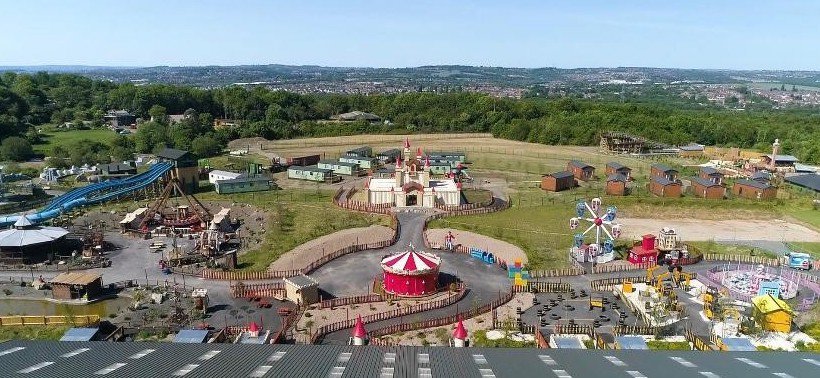 The world has changed. Thankfully, I think we are nimble enough to change too. We operate differently to a corporate. We have always self-funded as a business, and this has to be sustainable if it's our own cash going into it.
Staying true to Gulliver's roots (and why I'd love to turn off the WiFi)
This a lovely industry to be in, but it's hard work. There are not many family-run parks left now. What we provide today is the same as when my mum and dad opened Gulliver's Kingdom in Matlock Bath 41 years ago. That's a great day out for families. We always have been, and always will be, aimed at children aged 2 to 13.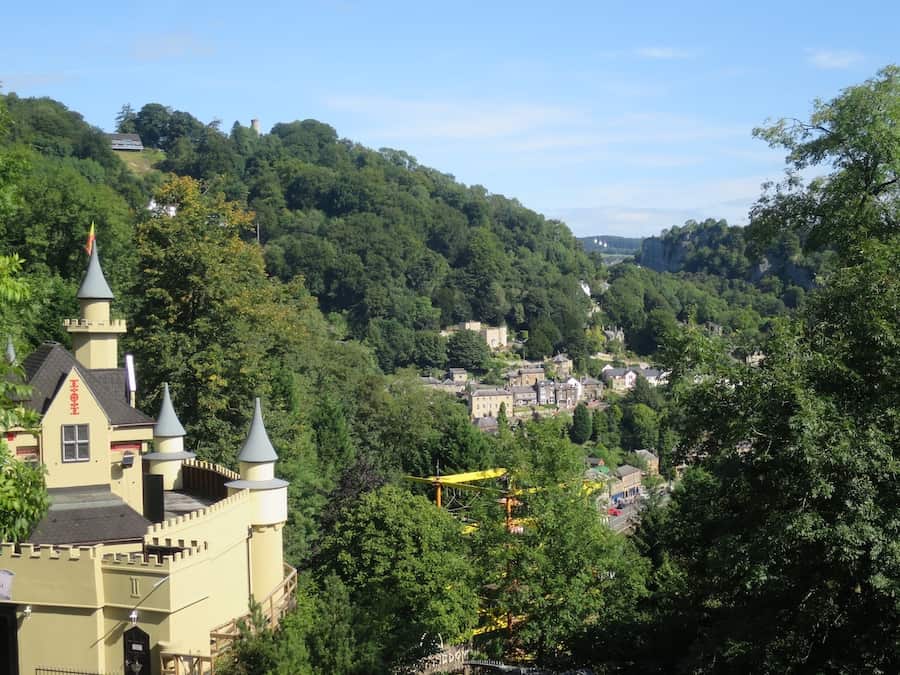 Play for kids hasn't actually changed. They still love getting hands-on and doing. I think what is different now are the societal changes that every business has to deal with. Technology is taking away, or changing, the quality time that parents have with children.
It breaks my heart to see kids playing in our parks while their parents are using their phones. All they are interested in is getting that photo they can put on Facebook. You've spent the money on a day out, but the kids will get so much more out of it if mum and dad are interacting as well.
There are days when I would love to turn the WiFi off if I could. The time you have with your children is so precious. You should grab every moment and make it special.
Affordable fun for all the family
For us, value for money is really important to everything we do. I want people to be able to afford to become regular visitors to our parks. To come at Easter, then come back in the summer, at Halloween and to see Santa at Christmas.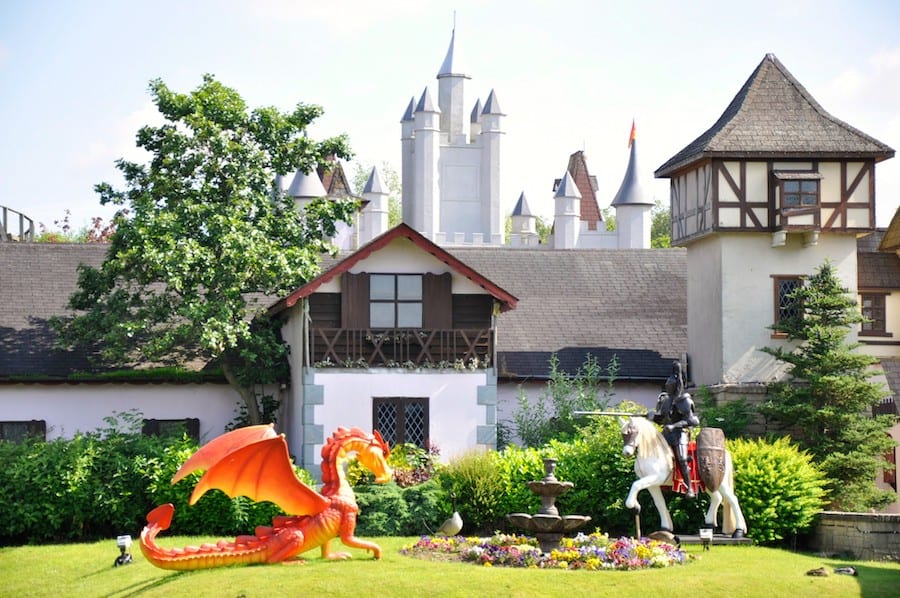 Unfortunately, we now live in a society that thinks there always has to be a discount. Actually all anybody does is inflate the prices to discount back down. A day ticket to Gulliver's Valley is £21. It's £8 at certain parks now to just to park your car. Our parking is free.
Competition these days comes from everything. The leisure pound goes into so many things; especially shopping. The biggest competition is actually the weather. When it starts to rain in Warrington, you can see people leave and go to IKEA for a couple of hours. [The Swedish furniture giant's original UK store is located just over a mile from Gulliver's World].
By families for families
For us as a family, this not a job, it's our life; it's what we've always done. On the first few days in Matlock in 1978, mum and I made the cakes for the cafe each morning before working on the pay kiosk.
My granny lived on-site and ran the ice cream unit. Dad continued building things, and my brothers shuffled stuff up and down the site. Every weekend, every holiday, we'd be on site. If ever we did have a day out, we'd be looking at other attractions.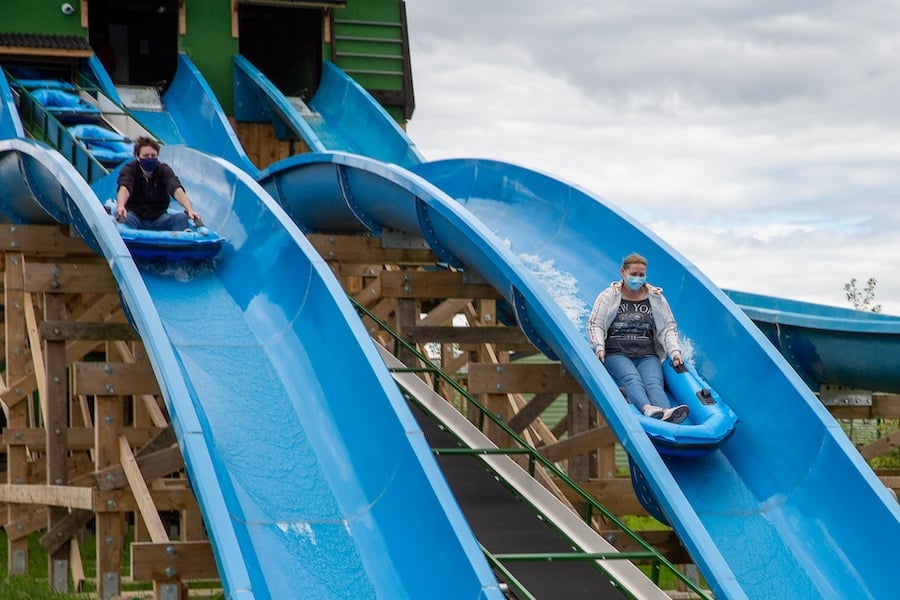 It wasn't a large park then, just a model village. It was 50 pence to come and look around. To a 10-year-old at the time it was a lot of money. I couldn't believe people were coming in and paying us! There's still that same buzz today when I go out on site. There is nothing better than interacting with people on a busy day.
Our ethos is very much if it works for us as a family, it will work for other families too. During the late '70s/early '80s I went through a rollerskating phase. So a rollerskating rink was part of our offering. The Splash Zones came from Nick and I spending hours in soft play areas with our kids. They also loved the water, so we knew if we could combine the two we had an attraction that would work.
A hands-on business
We have a brilliant operations team and general manager at each of the four sites. I think we are quite unique in what we do. People either love us or hate us.
We use a few different ride manufacturers, however much of what you see on site – from the buildings and themed accommodation to our wooden coaster in Warrington – we have built ourselves.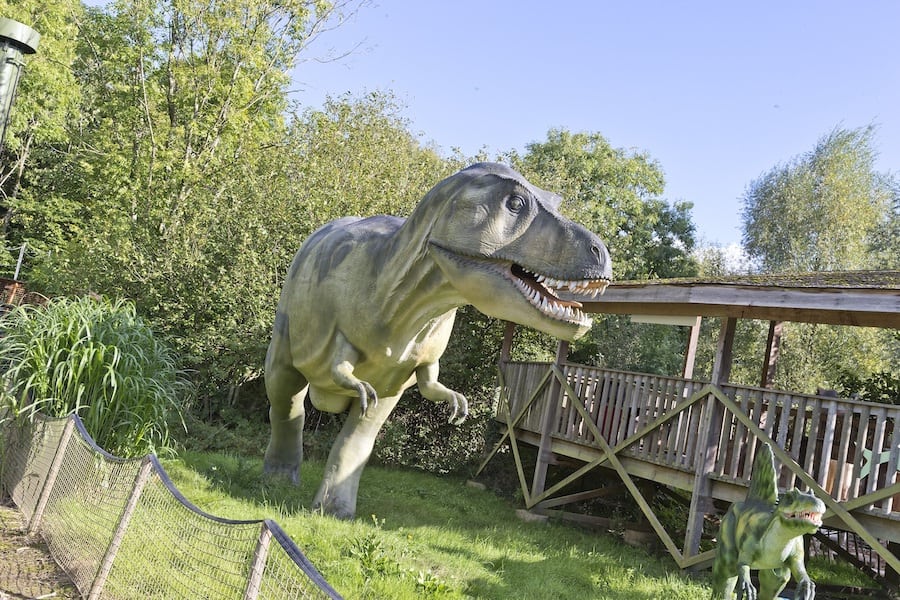 Aged 16 and 18, my children are now coming through to working in the business. Louie is very much into the entertainment side of things. You'll often spot him at weekends running around the Warrington site in a large dinosaur suit. Or he's got a pack of cards in his hand doing close-up magic.
My daughter Emily works in our scenic studios and also comes with me to do the retail buying. She's moved on from "I like it because it's pink and sparkly" to "I think that would sell and that's the right mark-up". She's got a very good eye.
Education, conservation and entertainment
We try and educate through entertainment. When we opened the Dino & Farm Park in Milton Keynes as Eco Park, people weren't recycling in the home or conserving water as they do now. Electric cars were very new.
Now children are being taught that in schools and it's part of everyday life. If you want to be eco, you've got to be really eco, and a lot of people don't want that on a day out. The core ethos of that park hasn't changed; it's just the branding of it. People 'get' Dino & Farm Park. And it's gone from strength to strength since the rebrand.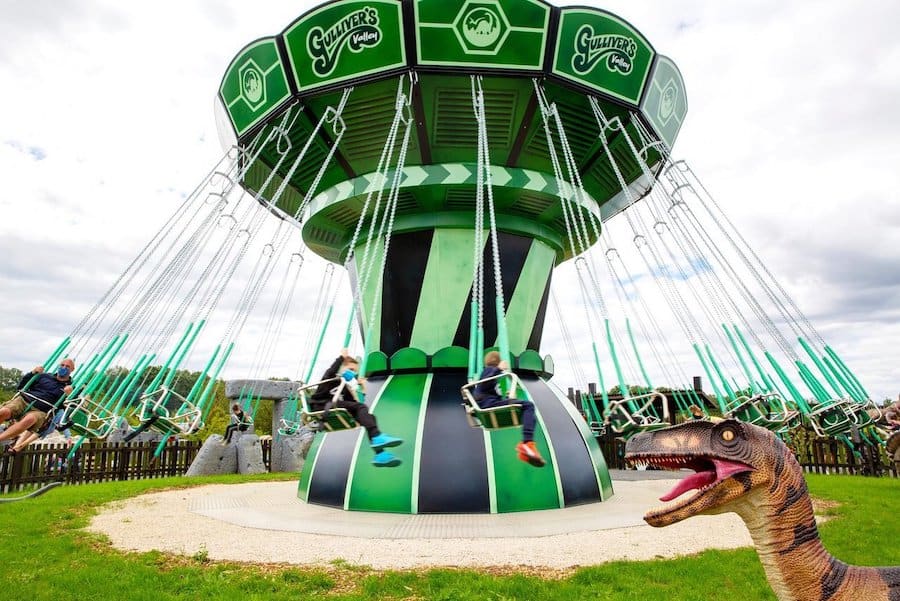 Predominantly our day visit market is a one hour drive time. That rises to just over two hours for our accommodation. People don't travel far for short breaks, especially with kids.
Our focus now is on themed accommodation rather than straight accommodation. Our Warrington hotel is rather neutral looking from the outside, but if you go inside the rooms are heavily themed. We found that's what people wanted, so all future accommodation will be themed. There is a price point to suit all pockets.
Furthermore, we would like to create a UK version of the Give Kids The World, Gully's Dream Village. There is a real need for respite care, end of life care, but a lot of kids can't make it to America because they're too poorly.
Hope on the horizon
Not many people in the UK have opened multiple theme parks in the past 25 years as Gulliver's has. Most have more sense!
This season is going to be a challenging one. But it's great to be open again at all of our sites. We got off to a good start at Gulliver's Valley.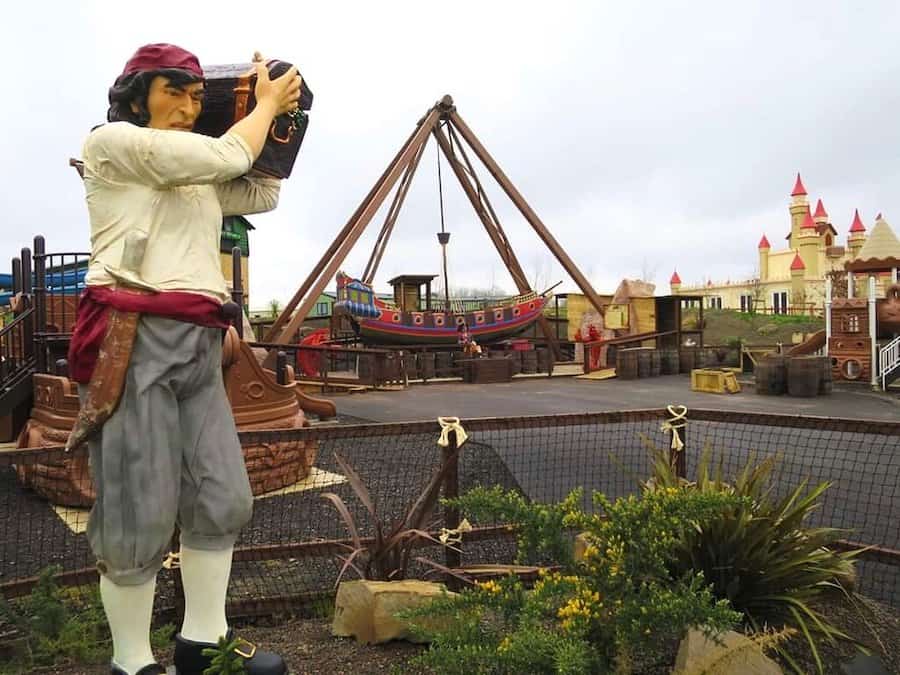 It's lovely to look out there and see the rides running, the music playing, families having fun. But we've missed three bank holidays and have got just six weeks of the school holidays. We will open weekends when the kids go back in September, however, there's going to be a careful balance regarding the viability of it if we're still on reduced capacity.
Gulliver's Valley and Gulliver's Kingdom are quite close together, but they've got a different audience. We reopened Matlock the weekend after Gulliver's Valley, and it was actually performing better than the same weekend last year.
In the Derbyshire Dales, every campsite and self-catering accommodation is full because people are staycationing. That's where the market is for Gulliver's Kingdom, whereas Gulliver's Valley is more your domestic day-trip market.
Even before COVID-19, people seemed to be staying in the UK more. That's got to be good for us in the long term.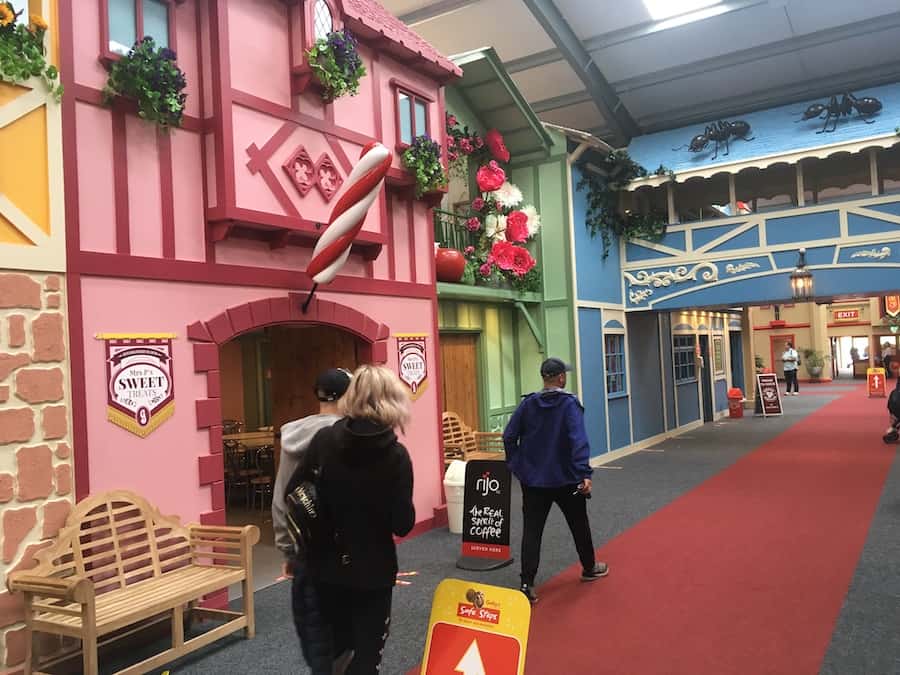 Gulliver's Valley rides and attractions
The key attractions at Gulliver's Valley in Rotherham are as follows:
Apache Falls (spinning raft ride, manufactured in-house)
T-Rex Tower (dry water slide, in-house)
Lost World River Tour (boat ride, in-house)
Blackbeard's Barrels (spinning barrels, in-house)
Paragliders (SBF/Visa Group chair-o-planes)
Toyland Ferris Wheel (SBF/Visa)
Melody Mayhem (SBF/Visa)
Sioux City Express (SBF/Visa)
Prairie Ponies (SBF/Visa)
Rocky Ridge Railway (Zamperla Family Coaster)
Frantic Fire Trucks (Zamperla Fire Brigade)
Ghostly Galleon (Zamperla pirate ship)
Rockin' Tug (Zamperla)
Pterosaur Turmoil (Zamperla flying carpet)
Jumbo Jetters (Zamperla flying elephants)
Treetop Drop (Zamperla Jumpin' Star)
Desperado Drop (Moser tower ride)
Lilliput Carousel (Concept 1900)
More rides from Zamperla and SBF/Visa to follow, plus indoor Splash Zone
All images kind courtesy of Gulliver's Theme Park Resorts