This year guests can enjoy an easy way to pay for all the rides at the event, thanks to Ride Pass by Connect&GO.
Hyde Park Winter Wonderland first began in 2007 and is now a firm fixture on many people's Christmas calendars. This year's event runs from 21 November 2019 to 5 January 2020. It will offer exciting new attractions alongside visitor favourites. Building on the success of last year's Coaster Pass, operator IMG has once again teamed up with Connect&GO, a leader in RFID solutions for the leisure, sports and attractions industry.
This year sees the launch of the brand new Ride Pass, which can be used on all 70 rides at the event.
Blooloop spoke to Anthony Palermo, co-founder of Connect&GO and Richard Guest-Gornall, Vice President of Arts & Entertainment Events at IMG. They talked about the technology behind Ride Pass and how it will make this year's Hyde Park Winter Wonderland better than ever.
RFID solutions
IMG has been running Hyde Park Winter Wonderland since 2007. Last year, Connect&GO provided the Coaster Pass system, which could be used on all nine rollercoasters at the event. This year, the cashless solution has been expanded and rebranded as Ride Pass, which can be used on all 70 rides.
Speaking about the decision to introduce Coaster Pass last year, Richard Guest-Gornall says, "We wanted to give customers a chance to plan their days in advance and to avoid the need for queueing for non-digital tokens. We wanted them to be able to pick up a pass and then go on the rides and top up on their own. Before, they had to queue for a token and then queue for the ride.
"We also wanted to give people a chance to use their pass throughout the season. Non-digital tokens are only valid on the day of purchase, whereas the pass is valid for all 45 days. It's a season pass as opposed to a day token."
Cashless solutions for Christmas
"In addition to this, it allows people to give it as a gift. We are, after all a Christmas event. So, it's great to be able to give someone a pass to go on, say £50 worth of rides. You can send it to them online or in the post before the event opens. You just couldn't do that with tokens.
"It's a great thing for budgeting, for families, for faster navigation through the site, less queueing. And actually, it's a better use of money too, because there is less wastage in terms of day tokens. If you don't use them, you can give them to a friend, or come back another day."
Connect&GO and Hyde Park Winter Wonderland
To help make this a reality, IMG turned to Connect&GO. "They impressed us the most with their enthusiasm and visions for the project," says Guest-Gornall. "We were impressed with how fast they were growing and the different types of events they were working on."
Anthony Palermo says working with IMG on such a well-respected event was a great opportunity:
"IMG is one of the biggest production and entertainment companies in the world. We knew about them for a long time. They approached us and said we'd love for you to bid on this project.
"I ended up visiting Hyde Park Winter Wonderland a year before we did the project last year. And every time I was in Paris I would visit IMG in London.
"We did a lot of relationship-building over time. We wanted to make sure they trusted that we knew what we were talking about, that we were a company that was going to deliver. I think that's probably what makes us a little bit different from other companies. We're small enough to be able to give our clients that attention, that hand-holding that they might need in anything that is new.
"But we're also big enough to handle some of the largest projects in the world. So, to have this opportunity to work together on Hyde Park Winter Wonderland was fantastic."
The success of Coaster Pass
"We started off last year with Coaster Pass which was only valid on nine rides," says Guest-Gornall. "Because of the success of that project, this year we are expanding the technology to all our rides, which number around 70."
"Coaster Pass was a limited trial. So, we only produced a certain number of passes. In the end, we sold the majority of them and the system worked perfectly."
"Visitor feedback was really positive. Because it was for the rollercoasters, it was largely ride enthusiasts that particularly loved it – of which there are many thousands. But it was of limited use for families with younger children. If there was any negative feedback it was that people wanted it to be available on all the rides."
Palermo says that the trial was a necessary part of the project. "When you're dealing with a big brand like Hyde Park Winter Wonderland, which is near and dear to a lot of people, there is a lot of pride in that event."
"You want to make sure you don't show up and say, 'Hey we're completely changing everything.' So, we just dipped our toes in the water, testing it out. From our side, it went extremely well technologically. People seemed to really engage with the system."
Ride Pass at Hyde Park Winter Wonderland 2019
Thanks to this success, visitors this year will be able to enjoy Ride Pass, a cashless payment system that has been rolled out to all rides. Palermo explains a little more about the advantages of the system, compared to traditional ride tokens:
"Previously, you'd buy these non-digital tokens. These are really just a number on a piece of paper. So you'd get a receipt for your token purchase and then you'd have that receipt scanned at a ride. You'd have to queue to buy them and then queue again for the ride. And they were only good for that day, which is a big negative."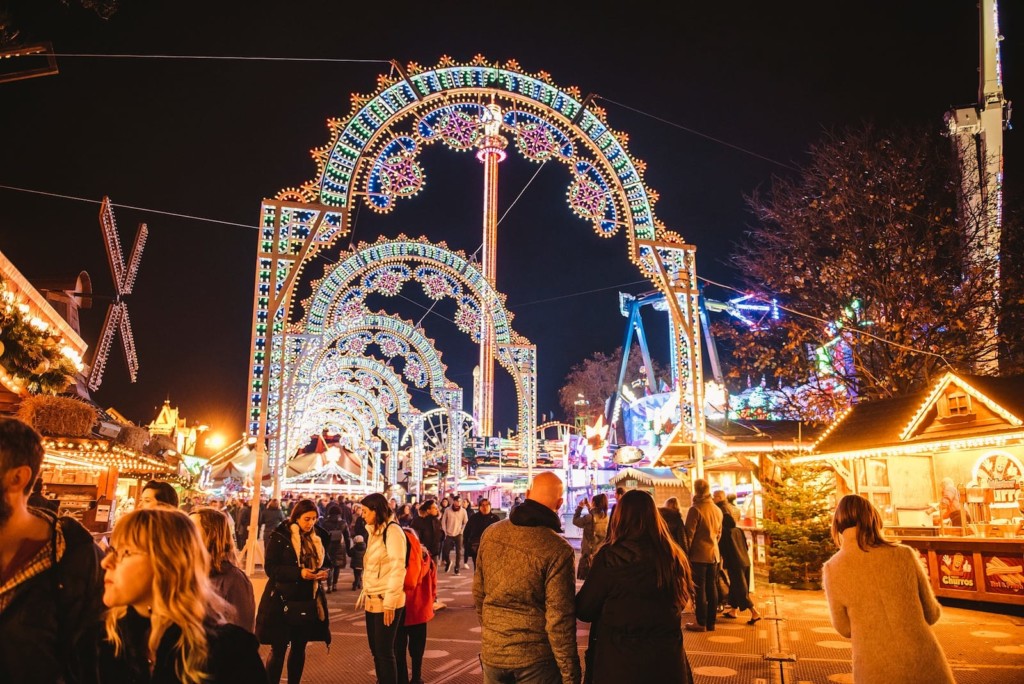 "The idea with the Ride Pass is to have a simple card that lives in your pocket. It's a simple thing but it allows you to do more. You can top up online, so you don't have to wait in line.
"Now you can use this Ride Pass for payment anywhere at any of the 70 rides on-site, and it is good for the entire six weeks of Winter Wonderland. So let's say I've topped up with £40 worth of tokens and I've only used £35, I've got £5 left. Instead of saying, well that's it, I've got nothing left to do with these tokens, I can come back another day, and go on another ride."
Benefits of RFID solutions
Because Ride Pass can be used throughout the duration of the event, it will help Hyde Park Winter Wonderland to drive repeat visits. Guest-Gornall says it also has many benefits for families:
"Although you can go on rides with a debit card, this pass is great for families. It enables you to load it up with say £30 and your children can go off for half an hour and go on rides. You don't need to be handing out money or debit cards. With Ride Pass, you can give a pre-paid card to everyone and set a budget."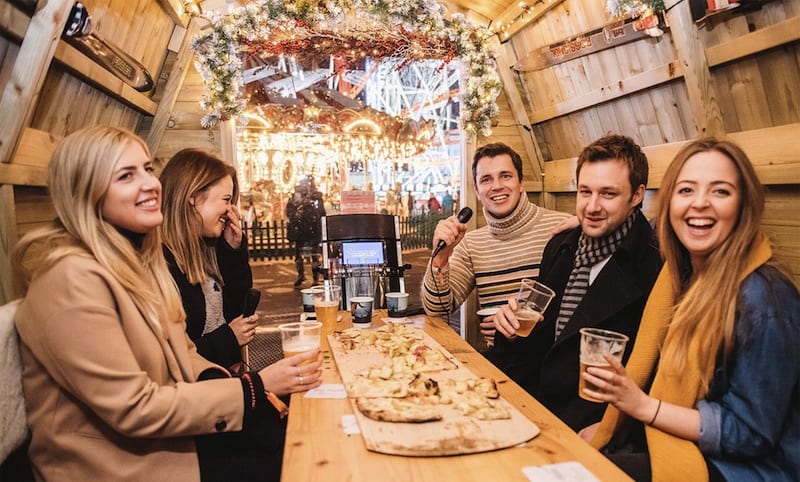 IMG is considering rolling the technology out to other aspects of the event too. "The next step is to include other types of activity on the pass. That could be games or food & beverage for example," says Guest-Gornall.
"There is long term vision for the card," says Palermo. "For example, visitors could use their card to book an ice-skating slot or to watch a show.
"It has the potential to become this multiple-use tool that engages guests throughout the venue."
Scaling up the project
Both parties are happy to be scaling the project up this year. "Really, it is of limited value if it is only compatible with nine rides," says Guest-Gornall.
"It only needed a little more hardware, provided by Connect&GO, and we put in some more WiFi infrastructure too."
"Technologically it only required a little more configuration," adds Palermo. "But it is a learning curve. IMG operates the event, yet most of the rides are operator owned. So that means getting all those companies on board.
"However, they had already seen the benefits from last year. For example, no token counting and no token losing. Everything is accounted for when its RFID.
"Just to be clear it is not 100% RFID for the whole site. It's only the people who are going to purchase that card. Only a percentage of the overall public that is going to come will have this pass.
"Their experience was a better experience using the pass last year. And it's going to continue to be a better experience this year," says Palermo. "So, more people will use it, because it makes it that much easier. Especially for the people who like going on rides, that is a key part of the selling points."
Improving the customer experience
"This is a clear example of properties realising that there are opportunities to create, and more importantly sell, better experiences to their customer base," says Palermo. "I always say for every general admission ticket that you sell, there is always 10 – 15% of the population that would be willing to spend double if there was a better experience attached to it.
"If there is a potentially 'FOMO' (Fear of Missing Out) inducing experience where you go, 'Oh shoot, this other thing is double the amount, but they're saying it's too good to miss, this might be what makes it the best experience ever, so I need to buy it', people are going to want it. Generationally, millennials are definitely engaging in experiences much more.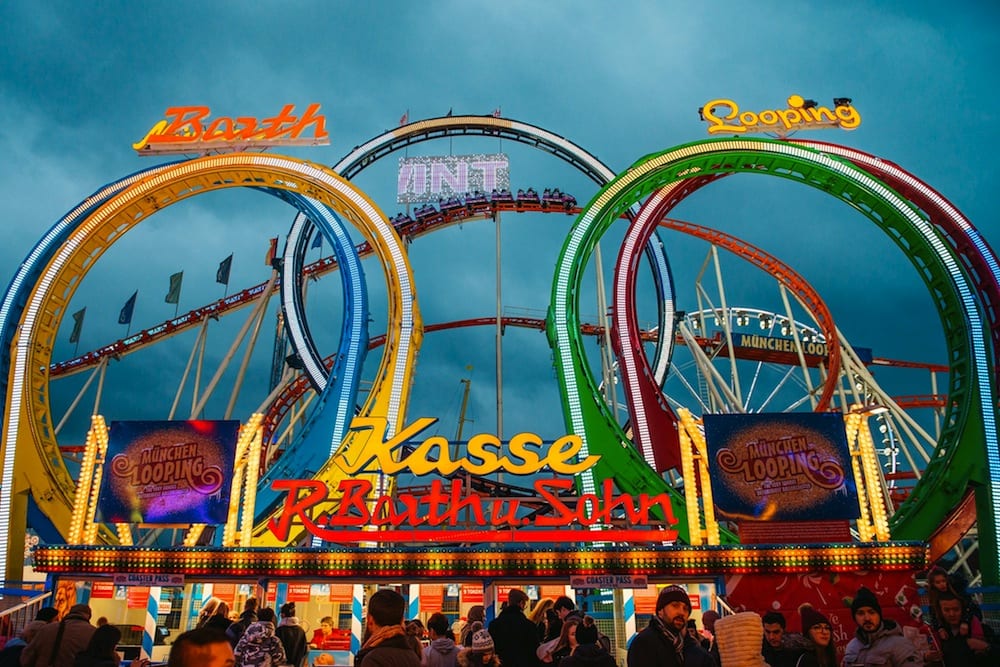 "I think that the team at IMG are very clever to have figured this out, and to be able to say we've got this opportunity for people that do want the ultimate ride experience. They've digitised the experience and made it simpler for people who can then continue to ride and ride."
The appeal of Hyde Park Winter Wonderland
The annual event is bigger and better than ever, with a whole host of loyal fans who visit every year. Talking about the appeal of the Hyde Park Winter Wonderland, Guest-Gornall says:
"I just think everyone loves Christmas. And the event appeals to young and old, it appeals to all different demographics – tourists, Londoners, families from outside London. It has mass appeal. Also, it's never the same, yet there are always things that are the same. For example, it's a Christmas tradition to visit the Bavarian village or the giant wheel which are there every year.
"At the same time, there's always something new. Whether it was three years ago, Munich Looping, or this year Paddington on Ice – it's never the same event."
New attractions at Hyde Park Winter Wonderland 2019
One of the most hotly anticipated attractions for this year's edition is Paddington on Ice.
"Paddington on Ice is a project that we've done with Europa-Park," says Guest-Gornall. "We are very excited to be working with one of the best permanent theme parks in Europe. One of the best in the world in some people's opinion.
"To have a fantastic name like the Mack family, coming together with one of the best temporary events in the world, that's a really exciting and powerful combination. Especially when you then throw Paddington, an iconic British bear, into the mix."
"Hot on its heels is our new wheel. For this, we worked with Mondial, the world-renowned giant wheel manufacturer in Holland. They are behind so many famous rides.
"They have built a new 70-metre wheel called City Star. It went through all its testing and certification a matter of weeks ago and will be making its debut in London. City Star is the largest trailer-mounted transportable wheel in the world. It is 10 – 15 meters higher than our previous wheel.
"There will also be brand new, automated gondolas, more loading bays, and every pod is wheelchair accessible."
"With all this and Ride Pass too, we can't wait for this year's edition."
Images kind courtesy of IMG and Connect&GO.