Ahead of October's SATE conference at SeaWorld Orlando, Jennie tells Blooloop how she discovered the entertainment industry at an early age and why the TEA and its members are enjoying a global golden age.
Main image: Jennie Nevin with Chimelong Group founder Mr Su at the Thea Awards 2018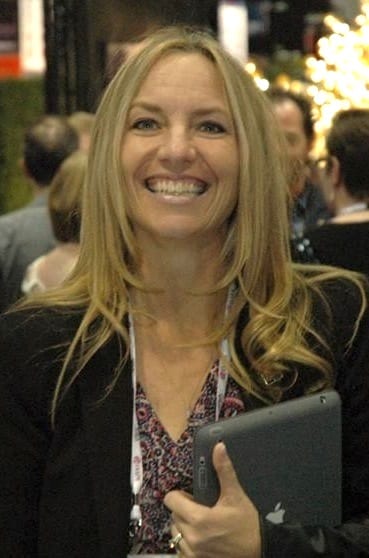 Embracing entertainment
My immersion into the world of entertainment began during my years at Chapman University in Orange, California. I attended on a talent scholarship based on my singing. In addition to housing a strong performing arts programme and a top-rated film school, Chapman happens to be located in the West Coast theme park nexus, home of Disneyland.
Growing up in the San Francisco area, my parents on both sides were European immigrants. My Irish father (a malpractice attorney), my Polish mother (an elementary school teacher) and my Hungarian stepmother (who emigrated to the US in the 1950s) placed a high value on education, achievement and culture, and on community-oriented service and making a difference in the world.
See also: TEA SATE 2018 – the perfect recipe for themed entertainment success?
From singing to sales
My college years furnished many opportunities for international travel. As a member of the school choir, I was able to visit Russia, Egypt, Western Europe, Scandinavia and Japan. I am excited about new adventures and learning about other cultures. And I am ready to travel anywhere at short notice.
After graduating, I considered a career in performing arts, but my voice was simply not big enough for the opera stage. So I went out and got a job in Los Angeles, managing a sales team. Over the next few years, I continued to work in management with various companies.
In 2004, a referral led me to become director of development and operations at the Hollywood Radio & Television Society. This new opportunity really spoke to me. I saw that I could bring my business tools to the nonprofit and entertainment world.
Taking TEA to the next level
At the time I joined the TEA in 2013, the association had proudly marked more than two decades since its founding. The attractions industry had weathered the Great Recession and was beginning to expand dramatically around the world, especially in the Middle East and Asia. The TEA leadership recognised that it was time to take things to the next level.
After they selected me as new chief operating officer, I jumped right in to help position the TEA for growth. The COO is the top management role and the public face of the organisation. I was excited to go out there, make relationships and leverage the amazing opportunities this globally expanding industry provides. By improving member benefits and programming, we could generate new revenue and secure a stable future for the association.
Running a nonprofit Vs a business
The governance of a nonprofit membership association is a very specific practice. The business model is markedly different to that of a regular business. You work along with a board of directors and with many volunteers in addition to staff. Your focus is to serve the membership and fulfill the mission of the association.
Within a small association, your scope of your job touches human resources, legal, policy, IT, archives (one of the really important and elusive tasks for an association is maintaining its history), finances, taxes and so much more.
When you start to have real money to spend, ideas flow in from all directions. It's a heady, risky time. You want to go through the portals while they're open, at the same time keeping a realistic understanding of your resources and your territory as a nonprofit. Vision, balance and focus are key.
There's a 2011 quote from Steve Jobs, "People think focus means saying yes to the thing you've got to focus on. But that's not what it means at all. It means saying no to the hundred other good ideas that there are. You have to pick carefully."
The themed entertainment industry – an extraordinary community
From day one, I have been welcomed and assisted by everyone I have met in the themed entertainment industry. The TEA is blessed with an extraordinary, creative community that never runs out of ideas. There are strong, spirited volunteers at all levels ready to step up and do their part.
Our members understand that their community of small businesses, artisans and themed entertainment specialists do better when they come together. These people have also nurtured themed entertainment into the recognised, thriving industry is it today.
The TEA has a great legacy of leadership. Much of the first generation of leaders is still passionately involved in the industry; working side by side with the current generations, who share their dedication and drive.
We now have 1,600 members representing 42 countries. We've also got a tremendous network of partners and sponsors around the world that support the TEA in its endeavours. These include IAAPA and other trade associations, as well as attraction owners, operators, manufacturers, suppliers and many other TEA member companies. We would not be where we are today without them.
What stands out is how much they share with one another; even potential competitors. These people work in the trenches, they have war stories. They care deeply and passionately for what they do. They hug each other, because they have known and respected one another for years. This is an industry that hooks people. And it's hooked me!
Now is the time to be a TEA member
As our immediate past president Steve Birket is fond of saying, "There's never been a better time to be part of the TEA."
Our members are the best in the world at what they do. As a result, their efforts are being recognised more than ever. There is no attraction or experience our people cannot create. There is no technology they can't embrace, and no emotion they cannot deliver.
In the 25+ years of its existence, the TEA has changed the global conversation about how great guest experiences are conceived and realised. We've focused international attention on a vital niche of popular culture. We'll continue to do that.
The TEA's global reach
To paraphrase Chris Yoshii of AECOM and the team that researches the TEA/AECOM Theme Index attendance report, we're in a new golden age for the industry, a global golden age. And the TEA's global growth mirrors that of the industry.
We have four international divisions. Over the past few years, as Asian markets have expanded dramatically, we have stepped up our presence there on many levels. We now present TEA SATE conferences in Asia and Europe as well as North America.
The TEA may have been born in Southern California, but the association has always been international in its scope. Our members aren't shy about exploring new opportunities and embracing new challenges. They go where the work is.
Our scope is broadening not just in terms of geography. Think about all the verticals for immersive entertainment – casinos, museums, zoos, waterparks, theme parks, live shows, spectaculars, retail, FECs, gaming, VR, AR, etc. Our members also work in verticals that are not strictly entertainment. Military and space exploration, for example.
What's the next area, the next vertical or the next region that will benefit from TEA members' expertise? Whatever it is, wherever it happens, our members will be part of it before the rest of the world quite recognises it as a thing. When it happens, we'll help bring it to wider notice via the Thea Awards or at a TEA SATE conference.
Creating sustainable projects
The sheer volume of themed entertainment projects being developed around the world is staggering. It's testament to the skill and talent of our members, and the public's thirst for the compelling experiences they create.
We do our best to share wisdom, tools and information, and to create dialogue around them. The TEA also offers great educational resources and showcases, such as our TEA Summit and SATE conferences, the Thea Awards and the TEA/AECOM Theme Index.
Through these and other programmes, and through the example of our members' best work, we hold up models for success to inspire others and grow our business community.
Jennie Nevin's ones to watch
It's so difficult to single out just out a few inspirational projects. So I'll mention just a few awesome things seen recently while travelling in China.
As part of a trip in July to attend the Chimelong Group's "Momentum and New Trend" business forum and tour Chimelong Ocean Kingdom, it was amazing to see the tremendous new bay area expansion plan that is fuelled by the Hong Kong–Zhuhai–Macau Bridge.
This awe-inspiring project is being hailed as the world's longest sea crossing. It will provide a great boon for the concentration of theme parks and attractions in its corridor. Could you imagine being able to drive direct from Hong Kong to Macau, Zhuhai and the Chinese mainland in less than an hour?
During this trip, TEA members were also able to catch a sneak peek of Hong Kong Disneyland expansion plans at the TEA President's Forum in June, hosted by Walt Disney Imagineering Asia. We look forward to returning to China next month when Chimelong are our hosts for the SATE Asia conference.
SATE expectations
SATE – which stands for Storytelling, Architecture and Technology = Experience – is a signature TEA event. It is the definitive, international conference series on experience design. What's really nice is that recent editions of the event have been hosted by leading attraction owners and operators.
This includes the upcoming TEA SATE Orlando – SeaWorld (October 4 and 5) and SATE Asia at Chimelong Resort (October 25 to 26). Also SATE Europe, which took place this May at Europa-Park and moves to Parc Astérix in 2019.
Such locations are illustrative of the deep ties that TEA has built within the industry. They also add to the quality of the event and the conversation within. There's nothing better than, not just talking about it, but also experiencing first hand the work of the best and brightest within our community.
Jennie Nevin was speaking to Owen Ralph. Images courtesy of TEA, Jennie Nevin, Chimelong Group and SeaWorld Orlando.