Global design and production firm Thinkwell has released its 2017 Guest Experience Trend Report. The most notable conclusion is that significantly more minority groups plan to visit cultural attractions and location-based entertainment (LBE) facilities in 2018. Operators shoud be inclusive and get more guests.
Resort and attraction operators that recognise this trend and plan accordingly can reap the benefits, suggests the report.
The LA-based design firm surveyed 1,600 people across the United States for its 2017 Guest Experience Trend Report, published today. It found that the desire for fun and entertainment has been soaring as Americans grapple with social unrest and division.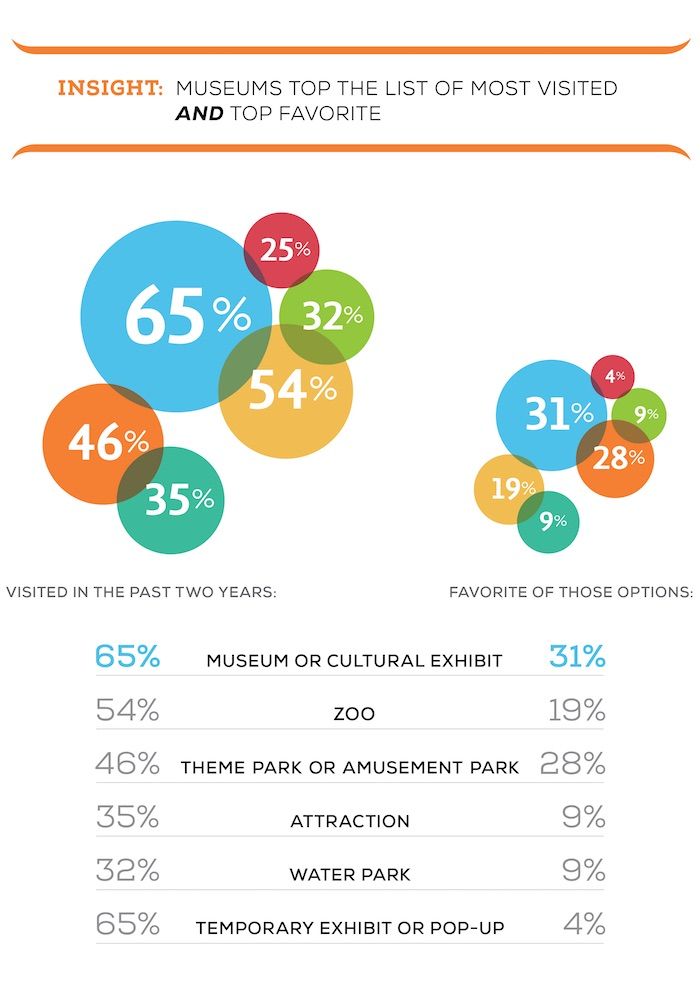 A third (33%) of respondents plan to visit attractions more frequently in 2018. Among minorities, including those of Afro and Latin American ethnicity, that rises to 45%. Museums and cultural venues top the list of most-visited locations, and those most likely to be visited. These were followed by zoos, theme/amusement parks and other attractions.
The "toxicity" of the news cycle
The uptick in patronage from minorities coincides with under-representation in and the "toxicity" of the news cycle, says Principal of Museums and Cultural Attractions at Thinkwell, Cynthia Sharpe. "LBE locations have great potential to capitalise on this this trend," she tells Blooloop. "However, many venues are not adequately prepared at present."
One of the reasons museums are proving increasingly popular among lower socio-economic groups, says Sharpe, is that they offer a more affordable alternative to, say, a theme park.
"Even the most expensive museum can be visited around four times for the price of a day at Disney," says Sharpe. "Plus everyone has a museum in their home town, it doesn't take the same amount of planning."
Prior to the survey, Thinkwell had heard from a cross section of institutions that they were encountering a real dichotomy in visitors. On the one hand, they heard from patrons that they were coming to museums as a pleasurable escape but were put off by exhibits on challenging, topical content, such as global climate change or controversial historical periods. On the other, they also heard from visitors demanding just that type of content. These visitors felt it was the role of a museum to tackle "tough topics".
Museums, as well as other LBE experiences, have an incredible opportunity before them, say Thinkwell. By reaching out to and meaningfully including diverse community voices in their exhibition and programming processes, they can build genuine relationships and create experiences that both resonate with and reflect their audiences.
2017 Guest Experience Trend Report – things are changing
Furthermore, Sharpe says that, "there's a plethora of incidents and examples of casual racism in museums". She urges venues to look at staff training and policies, informational materials and signage. They should make sure their spaces are welcoming to everyone.
Although Thinkwell's research focused exclusively on people living in the US, Sharpe believes there is an underlying global trend. "Brexit and European-ism is a thing. Across the world people are struggling with notions of race and identity. However, things are changing: to be truly successful, LBE locations should be there for everyone."
To leverage an increase in attendance, says Thinkwell, venues can create new offerings. These might include art fairs, performance festivals and "Third Thursday" or "First Friday" programming.
"People want fun, they want to enjoy themselves, and they're also looking for more ways to hang out with friends and family," says Sharpe. "Communities can build on their existing attractions base to create something truly authentic, enticing and exciting."
Thinkwell's 2017 Guest Experience Trend Report: Fun, Entertainment and Inclusion can be downloaded from the Thinkwell website.