Created by Alterface, working closely with ETF Ride Systems and theming specialist, Jora Vision, Basilisk was named Best New Ride 2018 at the European Star Awards.
"It's a great honour for us and our team to receive such tributes for the Basilisk ride," noted Pawel Cebula, CEO of Legendia, Poland.
"We had full confidence it would be a successful ride and have seen a tremendous interest from visitors over summertime."
This latest award follows hot on the heels of two trophies at the inaugural Park World Excellence Awards. Nominated in four categories, the ride won Family Ride of the Year and Best Use of Technology for the trackless vehicles developed by ETF.
More accolades were bestowed in the Parkscout Awards, where the ride won two Best New Ride honours.
"The awards are the ultimate proof that a family ride within an affordable budget range can deliver unbeatable quality and fun. Yet, the biggest reward for us are the happy customers and visitors," stated Benoit Cornet, CEO and Founder of Alterface.
Basilisk a dynamic and compelling mixed-media attraction
As main contractor for the attraction, Alterface oversaw the total ride experience. Basilisk features the company's latest interactive technology including video mapping, gameplay, show control and shooting devices. Jora Vision, which had developed the new masterplan for Legendia, was responsible for the highly engaging theming. ETF crafted the trackless multi-mover vehicles, tailored to reflect the Basilisk theme.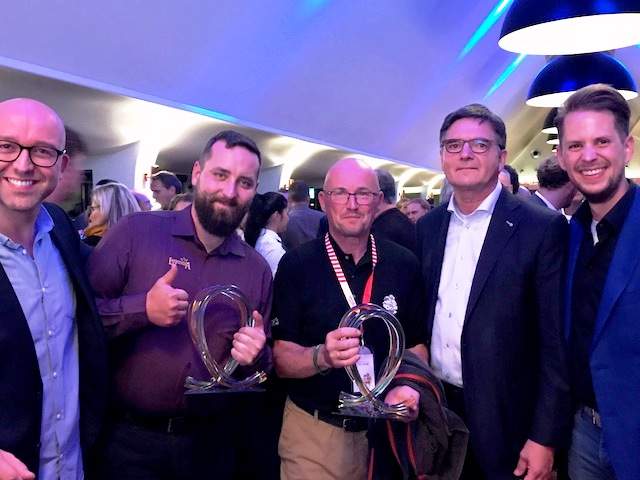 "It has taken a while for the market to recognise the importance of a family ride that offers more than a short thrill and where all family members can participate, sharing the fun and experience," added Cornet.
"The awards for Basilisk clearly demonstrate the firm belief in interactive mixed-media attractions, offering a highly immersive experience. We are very proud of the Basilisk ride, developed in close cooperation with our customer and partners, ensuring all ride elements are perfectly synchronised into a dynamic and compelling game."