Leading image capture company, Magic Memories, is partnering Merlin Entertainments on the hotly-anticipated Bear Grylls Adventure.
The extreme adventure attraction, created in partnership with the TV celebrity, is slated to open at Birmingham's NEC this summer.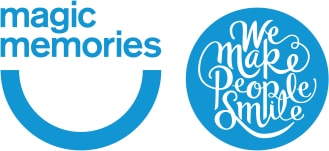 Magic Memories will deliver immersive photo and video experiences at key points within the adventure park allowing guests to share their achievements with friends and family.
"Being selected to work on such a high-profile and creative project with a global partner like Merlin Entertainments is testimony to Magic Memories' unique approach to the guest experience," notes Ben Thomas, CEO of Europe and Middle East at Magic Memories.
"We've been partnering with attractions for over 20 years now, and our knowledge and expertise will help bring 'The Bear Grylls Adventure' to life in a truly immersive way for thrill-seekers, while helping to build a lifetime of loyalty with Merlin Entertainments."
Magic Memories' solution specifically targets 16-24 year olds
Magic Memories has specifically tailored its solution to Merlin's social-media-driven target demographic – 16-24 year old adventure seekers.
Throughout their visit, guests will be able to capture a range of images, short videos and memories as they take on adrenaline-fuelled challenges such as diving, rock-climbing and indoor skydiving.
A package of still and moving images will be made available to guests, some of which will be included within the ticket price. They'll be able to download digital content directly from the Magic Memories website, ready to share on social media. All other images will be available in high definition in a personalised, branded Photo Book.
"The Bear Grylls Adventure is a one-of-a-kind experience and it was important we selected an imaging partner who truly understands our target demographic," explains James Thomas, General Manager, Merlin Entertainments.
"The way Magic Memories tailors each installation to the demands of each attraction's audience is truly commendable. Magic Memories consistently delivers on the guest experience and we look forward to working with them on new projects and innovations throughout 2018."
Future plans include the introduction of live streaming. This will allow guests to share their skydiving, rock-climbing or diving adventures live from the NEC with their YouTube and Facebook followers.