As Cedar Point is celebrating its 150th anniversary in 2020, the theme park has unveiled new attractions and special additions, including the Snake River Expedition boat ride.
Snake River Expedition boat ride is a nod to Cedar Point's former Western Cruise and Paddlewheel Excursions boat rides.
Guests will embark on riverboats scientifically designed for exploration and adventure, travelling along the Snake River surrounding Forbidden Frontier on Adventure Island.
As part of a secret mission, visitors will be led by a member of Trapper Dan's crew as they smuggle valuable treasure to safe waters.
150th anniversary to include tours and new parade
Also coming in 2020 is the opportunity for guests to win a 'Ticket of a Lifetime', which provides free admission to Cedar Point from the 150th anniversary season, and then for life.
Cedar Point will select 150 winners throughout 2020, and there will be a total of four Tickets of a Lifetime per winner.
In addition, the 150th anniversary will host the 'Celebrate 150 Spectacular', a multi-sensory night-time parade with illuminating floats and more than 100 performers.
The Celebrate 150 Spectacular will be held nightly from June 12 through August 16. It will travel down the Main Midway and finishes with a street party at Celebration Plaza.
Guests have the chance to win a 'Ticket of a Lifetime'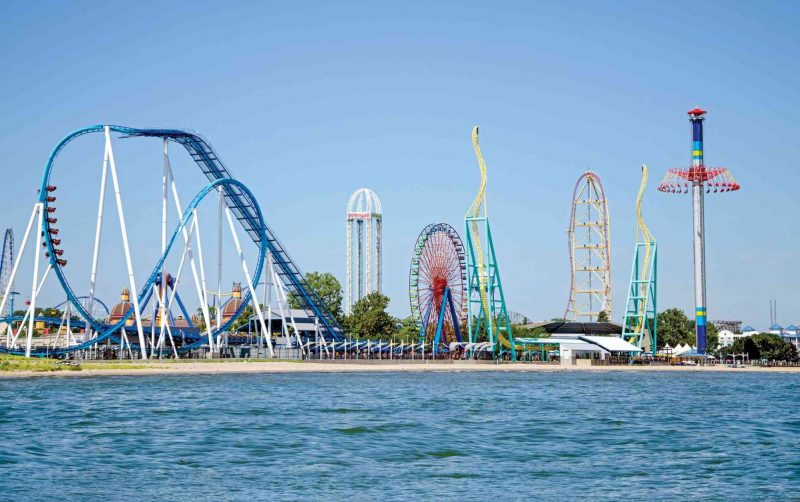 The Town Hall in Frontier Town will also welcome guests to a modern take on Cedar Point's history, with an interactive timeline, rotating artefacts, concept renderings, scale models and photography.
What's more, the theme park is holding two new self-guided history tours of Cedar Point, as well as a 'Taste of The Point' food tour.
Elsewhere, the Pagoda Gift Shop will become Celebration Central in summer 2020, selling commemorative Cedar Point merchandise and 150th anniversary souvenirs.
Earlier this year, Cedar Fair rejected Six Flags' $4 billion cash-and-stock offer to merge the companies. The move would have united two of the largest theme park operators in the US.
Image: Cedar Point