Comcast Corporation is planning on investing heavily in theme parks in order to grow its market share, according to Stephen Burke, senior executive vice president and chairman of NBCUniversal.
During a Q4 earnings call, Stephen Burke said (via Orlando Business Journal): "We still don't have the share that I think we deserve, given the quality of the experience we're giving our [theme park] guests, and it's a lot of opportunity over the next five, ten, 20 years."
Referring to Universal's Epic Universe and Super Nintendo World, Burke said: "When you look at the capital side of it, these are all high-return projects that all make a tonne of business sense."
"And I think if you look over the next five years, it's likely our theme park business is going to be a driver of growth," he continued.
"Maybe not quite as much as it has been in the last five years, because the growth has been so phenomenal and we're getting to a bigger base now.
"But I would look at the [theme] parks business as a real opportunity for us."
'Theme park business will be driver of growth'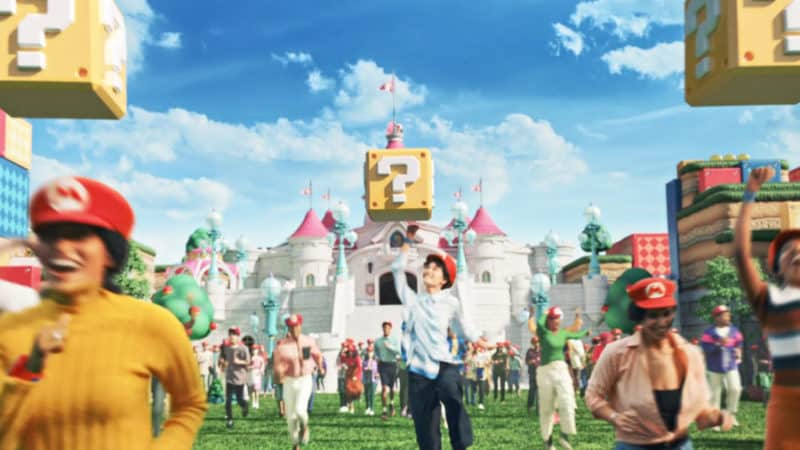 Universal Orlando Resort's major theme park project Universal's Epic Universe will feature a Super Nintendo World when it opens in 2023.
Universal has not unveiled any additional themed zones at Epic Universe, but it is thought to include rides and attractions based on How to Train Your Dragon, The Secret Life of Pets, Universal Classic Monsters, and Harry Potter.
Super Nintendo World is launching at several Universal theme parks. It is opening first in summer 2020 at Universal Studios Japan, in time for Tokyo 2020.
Following that, Super Nintendo World will be erected at Universal Studios Hollywood and then at Universal Orlando Resort.
The Nintendo-themed expansion will combine the real world and video games, with visitors able to use a wearable wristband, called a Power Up Band, alongside a smartphone app.