Blooloop is delighted to announce the final speaker line up for DEAL Live by blooloop 2017.  
Blooloop is partnering with the Dubai Entertainment Amusement & Leisure Show (DEAL) to create another unmissable conference in Dubai to be held on Sunday March 26th at the Crowne Plaza, Dubai.
IF YOU'RE HEADED TO DUBAI FOR THE DEAL EXPO, WHY NOT JOIN US FOR OUR BUSINESS BRIEFING?
The day before the DEAL Expo, the afternoon event will comprises a business briefing between 1pm and 5.30pm, followed by a networking drinks reception ending at 7.30pm.  Tickets just £70.
Business Briefing
Our afternoon conference will look at top trends, key projects and strategic insights.
KEYNOTE: Ahmad Hussain Bin Essa – CEO of Global Village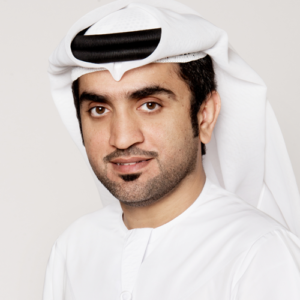 Global Village is the region's leading cultural and family entertainment destination for the last 20 years. As the Chief Executive Officer since 2013, Ahmad Hussain Bin Essa has successfully led the redevelopment of Global Village, which attracts over 5.3 million guests per season of five months each. Ahmad is the Board Member Director of IAPPA and is also the founding Board Member and Chairman of the Middle East and North Africa Leisure & Attractions Council.
Part 1: An Overview of Trends and the Market
Our first session will highlight key developments in the Middle East market.  Our speakers include:
Professor Kenneth Wilson– Adviser to HE Sheikh Nahayan Mabarak Al Nahayan in the Office of the Minister of Culture, Youth & Community Development in the UAE.
Yael S Coifman– Senior Partner, Leisure Development Partners (LDP).
Seán Young– Founding Director and Head of the Destination Development Consulting Team at Colliers International.
Philip Shepherd– Partner at PwC.
Phil Taylor– Managing Director, Team Leisure.
Part 2: Operators and Key Projects
In our second session we hear from attractions operators and those working on new projects in the region including:
The conference will be followed by networking drinks between 5.30pm and 7.30pm.
EVERYTHING YOU NEED TO KNOW ABOUT THE ATTRACTIONS INDUSTRY IN THE REGION IN ONE AFTERNOON
Sponsors
We are enormously grateful to our sponsors:
Platinum Sponsor
Gold Sponsors
Silver Sponsors

Supported by:
DEAL Live by blooloop is a part of UK/UAE 2017, a Year of Creative Collaboration, led by the British Council.
For more details please see www.blooloop.com/bloolooplive/dubai