Disney has revealed it will announce a "secret" project later this month at D23 Expo. The company said the news will be unveiled on August 22.
On August 1, the same day Universal announced Epic Universe, Disney updated the calendar for D23 Expo, taking place at the Anaheim Convention Center.
Scheduled for Saturday, August 24 is a presentation titled: "Secret Walt Disney Company Project". The post includes a note saying the project will be announced on August 22.
Disney has only teased the 'secret company project', prompting speculation that it'll be a new airline, or even a new theme park. Also swirling are rumours that Disney will be taking over tech-focused companies.
Disney announcement about new theme park?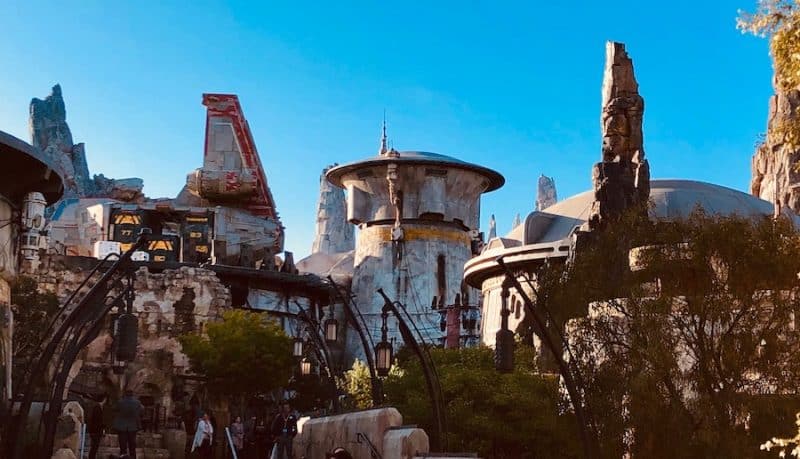 However, Disney recently denied rumours that it's launching its own airline, telling Sun Online Travel that reports are "unfounded" and "incorrect".
According to Orlando Weekly, the announcement is coming from Disney's upper echelons, with few people involved in the project. This has led to speculation that the announcement could be related to CEO Bob Iger's retirement in 2021.
On Sunday, August 25, a panel on 'Disney Parks, Experiences, and Products' is rumoured to detail various Walt Disney World announcements relating to its 50th anniversary and Epcot changes.
In more news, the Walt Disney Company has reported a drop in attendance, leading to reduced profit at domestic parks as Star Wars: Galaxy's Edge fails to deliver.
Disney denies rumours it's launching an airline
Disney reported quarterly earnings for its third fiscal quarter, ended June 29. Attendance was down by 3% at Disney Parks in the US in the latest quarter.
According to aerial images, the Star Wars expansion has had lighter crowds than anticipated.
Still, Disneyland Resort is moving ahead with its next expansion, a Marvel-themed land at California Adventure Park. More details are expected to be released at D23.
Images: Disney