Dream Island in Moscow has revealed rides at the 'Smurfs Village' themed zone have been installed. The attraction is on track to open later in 2019.
Smurfs Village will feature five rides, a playground, a café – 'Sweets from Smurfetta', kiosks serving Smurf cotton candy, and a gift shop – 'House of the Pope Smurf'.
Rides at Smurfs Village include 'Crazy Master's Invention, 'Singing Carousel', and 'Smurficer-Farmer Windmill'.
Crazy Master's Invention is a carousel ride with 16 carts, designed to look like strawberries, sweets and fruity desserts.
Smurfs Village will have rides, playground and café
The Singing Carousel is a chain carousel with 20 seats, shaped like a mushroom, while the Smurficer-Farmer Windmill ferris wheel features eight cabins and can accommodate up to 32 people.
All of the above rides at Smurfs Village were manufactured by SBF Visa, which has more than 200 rides in theme parks in Europe, Asia and the US.
Another ride, 'Flight with Storks', was installed by Zamperla. The fifth attraction is now being installed.
Ivan Scholl, Dream Island Technical Director, said the themed area "is one of the greenest zones in our park, it's a real oasis, where small fairytale creatures will lodge".
Dream Island will boast 40 rides and attractions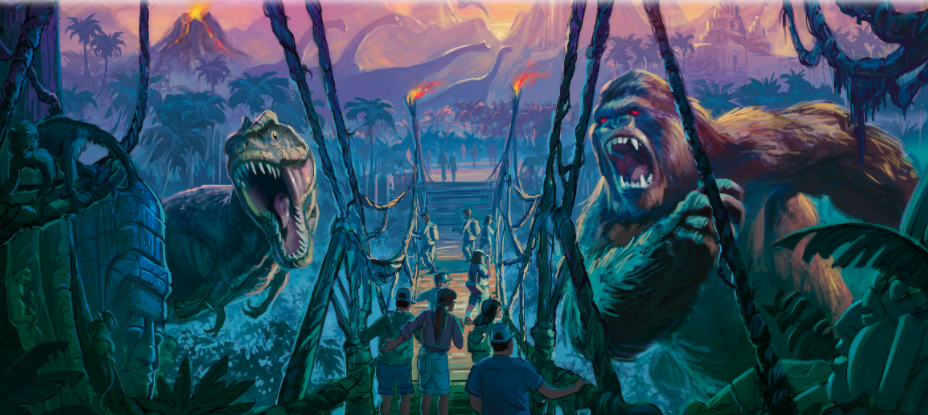 "The zone is focused mainly on children," he added. "There are no extreme rides here, they are all quite calm and accessible for children from 1 to 1.1 meters tall.
"Smurfs Village is themed according to the cartoon story, the characters will live in mushroom houses, each attraction also has its own unique style – it is either a mushroom, or storks hovering over the village, or the mysterious Gargamel Tower that hides a secret lab for the preparation of magic potions."
As for the greater theme park, there will be 40 attractions for children and adults, media attractions such as 'Flying over the world of dinosaurs', and the 'Falling into Dimension X' tower.
There will also be a dark ride coaster, and an immersive Indiana Jones Temple of Fire experience.
Other thematic zones will be 'Mowgli in the Land of Dinosaurs', 'Fairytale Village', 'The Snow Queen's Castle', 'Dream Race', and 'Ninja Turtles'.
Visit the Snow Queen's Castle and more themed zones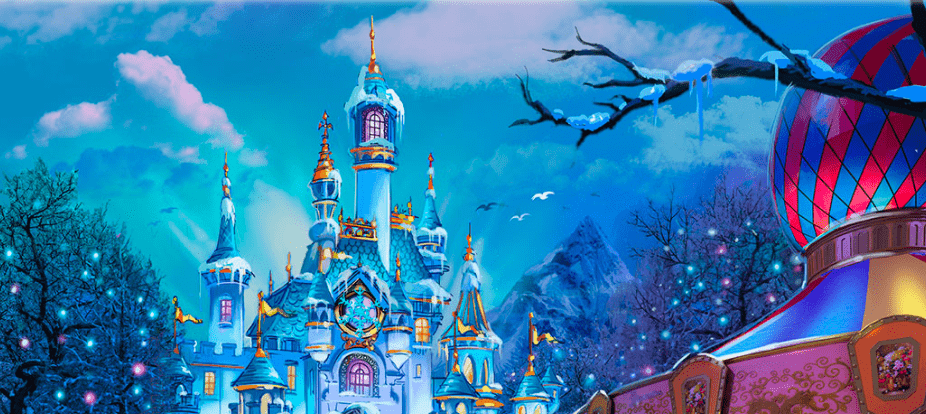 The 'City Promenade' area of Dream Island is designed to look like an atmospheric city, with more than 200 shops and boutiques, a multiplex cinema with 17 screens, and a concert hall with 3,500 seats.
Dream Island was originally set to open in 2018, but a lack of funding caused delays. The theme park is now scheduled to open in November 2019, with 90% of the rides already installed, and the City Promenade 70% complete.
The second part of the theme park will open in 2020, with zones such as 'Alice in Wonderland', 'World of Dinosaurs', and 'Buratino'.
Images: Dream Island