Leading adventure attractions company, Extreme Engineering, has unveiled its all-new Cloud Coaster tandem cart at the Asian Attractions Expo in Hong Kong.
The new tandem coaster offers the possibility of many different applications in one platform.
"It has the capability of being a sky tram, dark ride or even a high capacity thrill ride. It's really up to the customer's desire," explains Phil Wilson, Executive Vice President of Extreme Engineering.
With plenty of projects in the pipeline, the company chose to announce the new innovation at AAE, rather than waiting for the IAAPA Attractions Expo in November.
"With all the momentum we have gained on our Cloud Coaster we thought IAAPA Asia was a perfect time to celebrate the latest news," says Wilson. "We have so much to share with the press and industry."
One of its biggest projects currently underway is for Mega Parc – a steampunk theme park in Quebec. Extreme Engineering is designing and building the first coaster in North America to go through a Ferris wheel.
'The Cloud Coaster can do it all'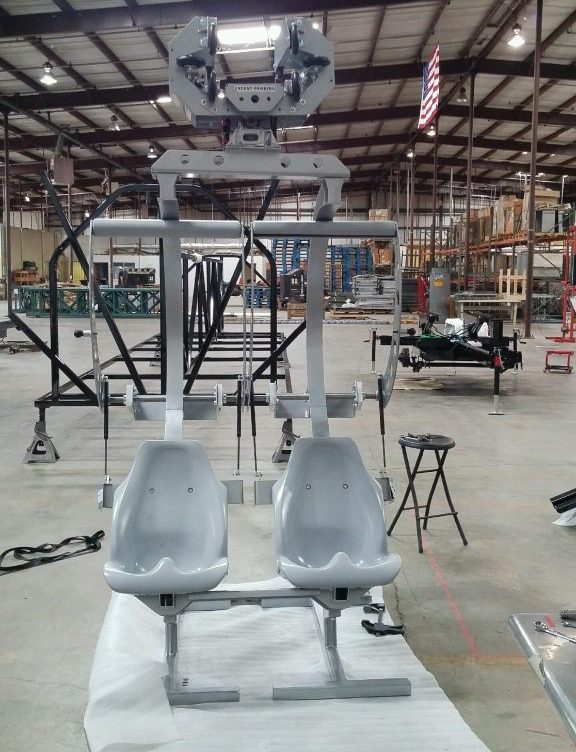 More projects followed after Cloud Coaster was awarded Best Major Attraction under $3M at the IAAPA Expo in November, 2017. These include iconic locations in both San Diego, California and Orlando, Florida.
According to Wilson, the new tandem cart is expected to open up many more possibilities:
"Our new tandem coaster was engineered to provide the opportunity for upgrades and features. If you want to be launched uphill, soar through and around objects, interact with riders or just have one amazing bird's-eye view, the Cloud Coaster™ can do it all."
Designed as a family-friendly attraction, the Cloud Coaster ensures riders experience minimum G-forces and maximum fun. Unique in the marketplace, it is rapidly gaining traction as more venues seek to differentiate their offering. The Cloud Coaster has also been voted a top 10 attraction by USA Today.