There are few creative industries more suited to a holistic approach to design than location-based entertainment.
By Louis Alfieri, Chief Creative Officer, Principal and Founder of Raven Sun Creative.
Experiential attraction design is an intensely collaborative art form that blends a diverse range of mediums and disciplines. The process of taking an LBE project from initial client meeting to an engaging guest experience means navigating a complex network of interdependent relationships and considerations.
Our art form is at the convergence of storytelling, theater, film, architecture, technology, and the human experience.
Balance is key
An LBE attraction is its own ecosystem. In order to flourish, it needs an organized state of stability. A change in one area can have a cascading series of unintended consequences. If one component is neglected, the entire project can suffer. A holistic solution looks for how to achieve optimal benefit among its interconnected parts and collaborators.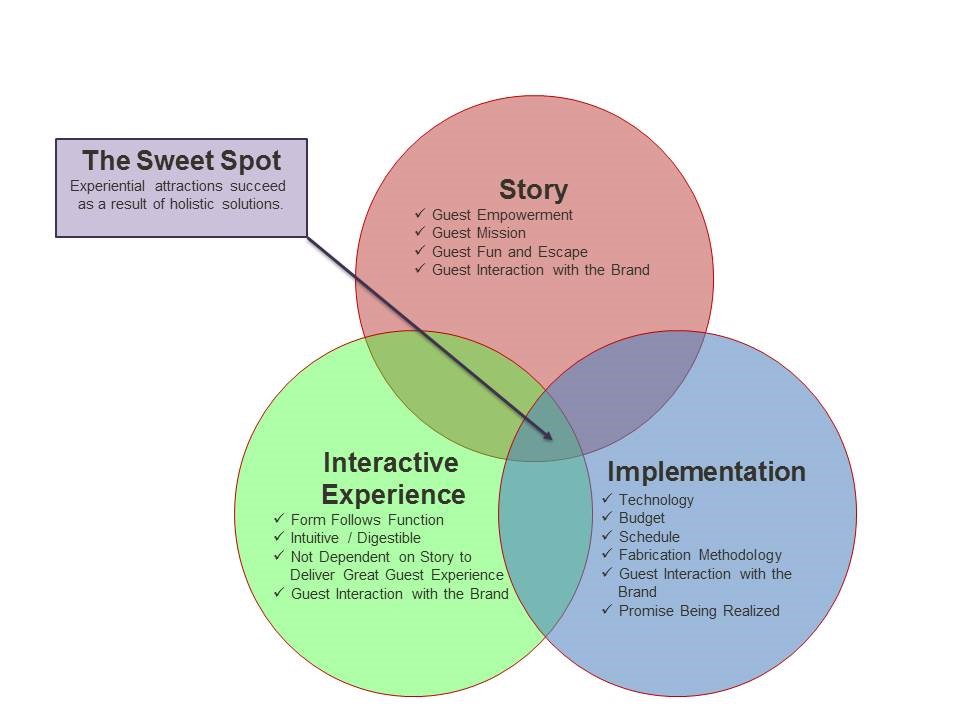 Integration is the key ingredient most often missed in taking a project beyond a rich conceptual launch into a highly successful LBE destination.
Focus on the whole
Effective holistic design demands a deep understanding of the project lifecycle. Some aspects of the process are necessarily sequential in nature while others are dynamic and evolve simultaneously. All are critically interconnected. This knowledge of how the phases function as a whole should inform the project from the outset.
Think in terms of interactions
A holistic approach to LBE design recognizes that the best results come from understanding and optimizing the relationships among the many moving parts of a project throughout the process. This requires a multi-dimensional perspective and the ability to shift smoothly between linear and non-linear thinking. It means seeing a project in terms of a web of interactions, rather than a set of discrete elements and players.
You need to know and leverage the assets generated from each phase of the entire process to get the most out of your investment.
The art of collaboration
The network of relationships connecting stakeholders, designers, creative talent, and other team members can be structured in a variety of different ways. An emphasis on clarity, mutual understanding, and transparent channels of communication is the bedrock upon which efficient collaborations are based.
Providing an undeniable and authentic value proposition to the guests will set you apart from your competition.
Louis Alfieri is the Principal and Chief Creative Officer of Raven Sun Creative. Louis is currently attending the Asian Attraction Expo in Hong Kong and will be speaking on the TEA Panel Theme Park Development 101 – An Asia Perspective, moderated by Thomas Megna, President, TEA Asia Pacific Board. Other industry experts speaking on the panel include John Rust, Executive Creative Director of Rethink Leisure and Entertainment; Chris Brown, CEO, Contour Entertainment; and Ron Merriman, Managing Director of MR ProFun. Thursday, 7 June at 14:30 – 16:00.