Fantawild Holdings Inc., a leading one-stop solution provider in the theme park industry, has announced that several of its parks are now reopening to the public.
Fantawild Holdings Inc. is pleased to announce that several of its theme parks are open, or preparing to reopen, after a period of closure due to the coronavirus (COVID-19) pandemic. Nine Fantawild theme parks have now reopened, with another three to follow in early April.
The first park to reopen was Fantawild Oriental Heritage, based in Changsha, which resumed operation on 18 March. Following this, Fantawild Adventure, based in Zhengzhou, and Fantawild Oriental Heritage based in Wuhu, opened their doors on 21 March.
Ningbo Fantawild Oriental Heritage, Zhuzhou Fantawild Adventure, and Zhuzhou Fantawild Dreamland all reopened on 26 March, then Nanning Fantawild Asian Legend, Jinan Fantawild Oriental Heritage and Tai'an Fantawild Adventure opened again on 28 March.
Finally, Shenyang Fantawild Adventure and Datong Fantawild Adventure will reopen on 1 April and Handan Fantawild Oriental Legend is expected to follow shortly after.
Additional safety measures
Fantawild released a statement saying: "The health, safety and comfortable experience of our guests is our top priority. For this, Fantawild will strictly follow the government regulations and directions regarding epidemic prevention and control and take a series of measures, including thorough sanitization and disinfection as well as controlling the number of tourists in a proper manner."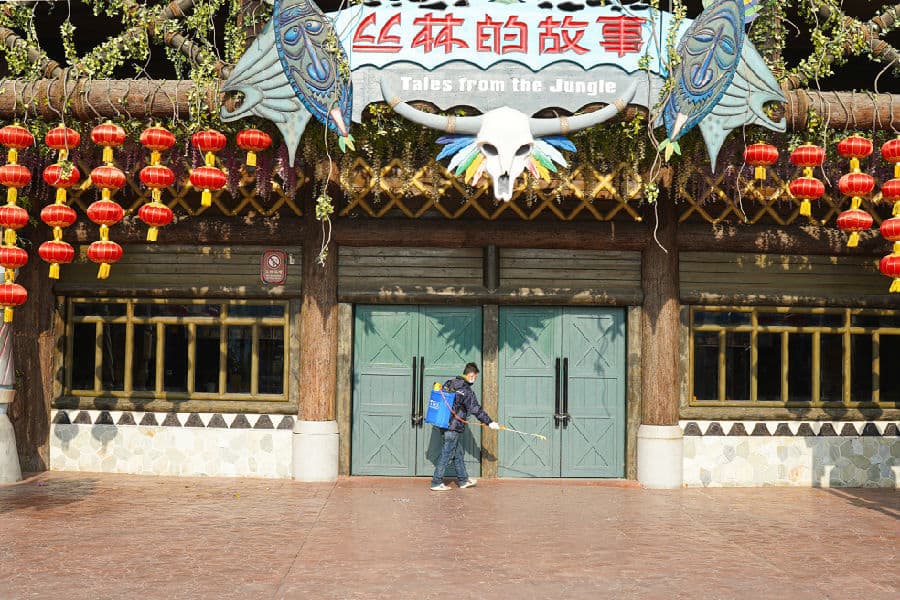 The theme parks will be limiting the number of visitors initially, a maximum of 50% capacity being allowed through the doors each day. This is to prevent crowding and allow guests to keep their distance. In addition to this, visitor flow will be controlled, with guests coming into the park at intervals. Guests will also need to pre-book a slot online, wear masks, have their temperature checked and keep 1 metre away from other visitors.
The parks will ensure that all areas are regularly cleaned and disinfected, including restaurants and bathrooms. Visitors using the restaurants will be given disposable utensils and expected to dine at a distance from other guests.
Fantawild has also set up quarantine areas and has an emergency response plan in place should a suspected case of coronavirus arise on site.
The company recently announced a new partnership with international rights owner Coolabi Group in order to bring the iconic Clangers brand to the Chinese market.