Genting Malaysia has reached a settlement agreement with 21st Century Fox and The Walt Disney Company over the outdoor theme park at Resorts World Genting (RWG), with the dispute now fully resolved.
The settlement comes after Fox made a counter claim against Genting Malaysia for $46.4 million in an ongoing case about the outdoor theme park (OTP), for which Genting signed a licensing deal with Fox back in 2013.
Genting Malaysia Bhd initially filed a complaint against Fox after spending $750 million developing what was called the Twentieth Century Fox World theme park.
The attraction, which may open as soon as 2020, will now be able to use Fox intellectual property (IP), but it will no longer be called 'Fox World'.
RWG theme park can use certain Fox IPs
According to a filing by Genting Malaysia with Bursa Malaysia, all parties have entered into an agreement allowing the company to use certain Fox IPs.
The development and construction of the outdoor theme park is being updated to include Fox and non-Fox IPs. All parties involved have agreed to dismiss all claims and counterclaims.
"Genting Malaysia is currently updating its development and construction plans to complete the outdoor theme park utilising both Fox and non-Fox intellectual properties," the filing said.
"The outdoor theme park shall also be renamed."
All claims and counterclaims will be dismissed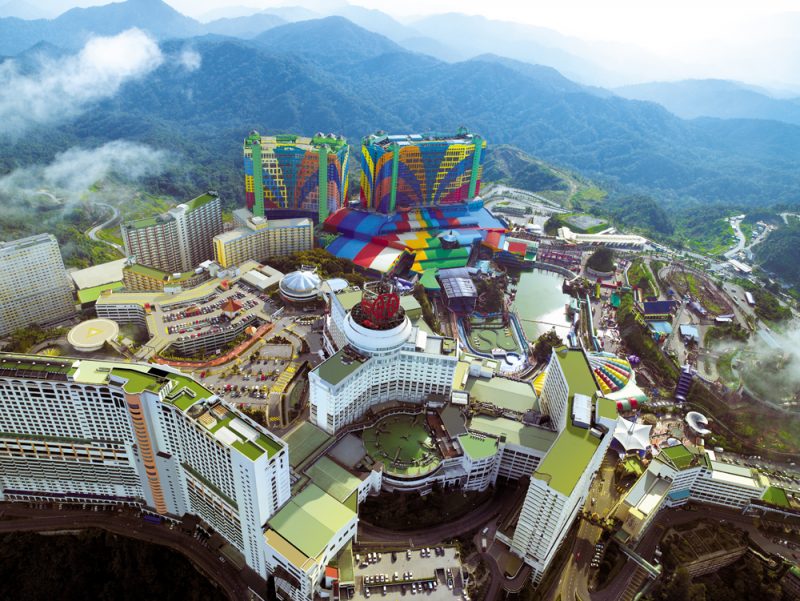 Fox fans will be pleased to hear that Maybank IB thinks the attraction could open in the first or second quarter of 2020.
In a report, Maybank IB also said RWG has is advertising jobs for its theme park division. The company wrote: "While we understand that this division oversees both Skytropolis indoor theme park and the OTP, Skytropolis has been open since December 2018.
"This suggests to us that the OTP, currently the subject of an $1 billion lawsuit between Genting Malaysia and Fox/Disney, could be ready to open soon. We understand that construction of the OTP was around 95% completed as at July 2019."
Images: Genting