The Castle of Magical Dreams is inspired by 13 Disney Princesses and features towers and spires with iconic patterns, textures, colours and ornamentation.
Featuring on the castle are Tiana (The Princess and the Frog), Aurora (Sleeping Beauty), Ariel (The Little Mermaid), Merida (Brave), Belle (Beauty and the Beast), Rapunzel (Tangled), and Jasmine (Aladdin).
To celebrate, the resort invited guests and cast members to share their dreams and wishes on 'magical dream cards', which were collected in a treasure chest.
The chest was lifted to the top of the tallest tower in the reimagined castle, which will be a living centrepiece of Hong Kong Disneyland.
Castle exhibition at Hong Kong Disneyland
In addition, guests can visit the 'Building a Dream: The Magic Behind a Disney Castle' exhibition, exploring Walt Disney Imagineering's reimagining process.
Hong Kong Disneyland is also offering a special 'Glimpse into the Magic' tour of the Castle of Magical Dreams from November 21.
"It's a very immersive tour which allows guests to appreciate the architectural designs of the towers, turrets, domes, spires and finials, and see how their various colors, icons, patterns, and cultural features were inspired by the Princesses and Queens," said actress and singer Karena Lam.
The resort is launching a 15-day countdown the the 15th anniversary from November 6 on the official website and Instagram account for Hong Kong Disneyland.
Tour the Castle of Magical Dreams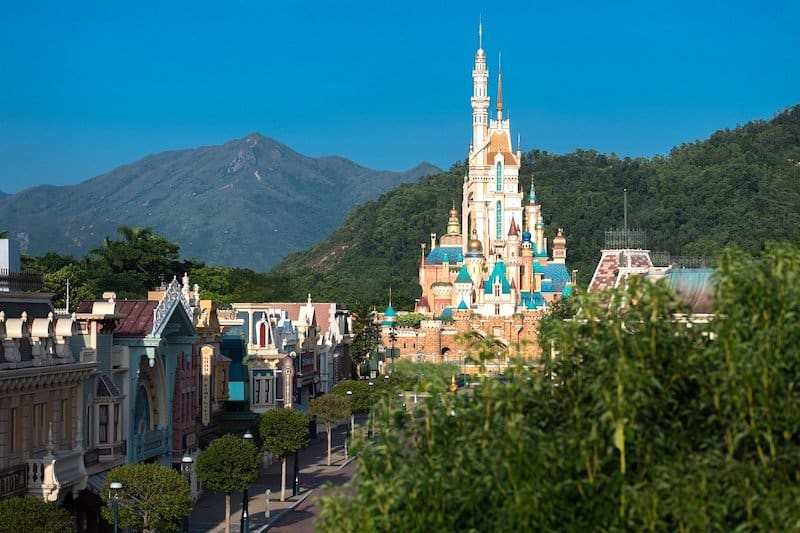 Meanwhile, the Walt Disney Company has lost the option to expand Hong Kong Disneyland after the government decided not to renew an agreement to develop an adjacent plot of land.
Hong Kong Disneyland is owned by Hong Kong International Theme Parks Ltd (HKITP), of which the local government owns 53 percent and Walt Disney Co owns 47 percent.
Also kicking off on November 21 is 'A Disney Christmas' event at Hong Kong Disneyland.