IAAPA, the global association for the attractions industry, has announced that over 28,000 attendees and exhibitors took part in IAAPA Expo 2021 as the event returned to the Orange Country Convention Center in Orlando, Florida, for the first time since 2019.
During the Expo, which took place from 15 – 19 November, professionals from across the industry met to network, learn and buy.
"The successful turnout for IAAPA Expo 2021 is a testament to the resilience and continued growth and strength of the global attractions industry," says Hal McEvoy, President and CEO, IAAPA. "It's been a phenomenal week, bringing together the innovators who are moving our industry forward and building the future of attractions."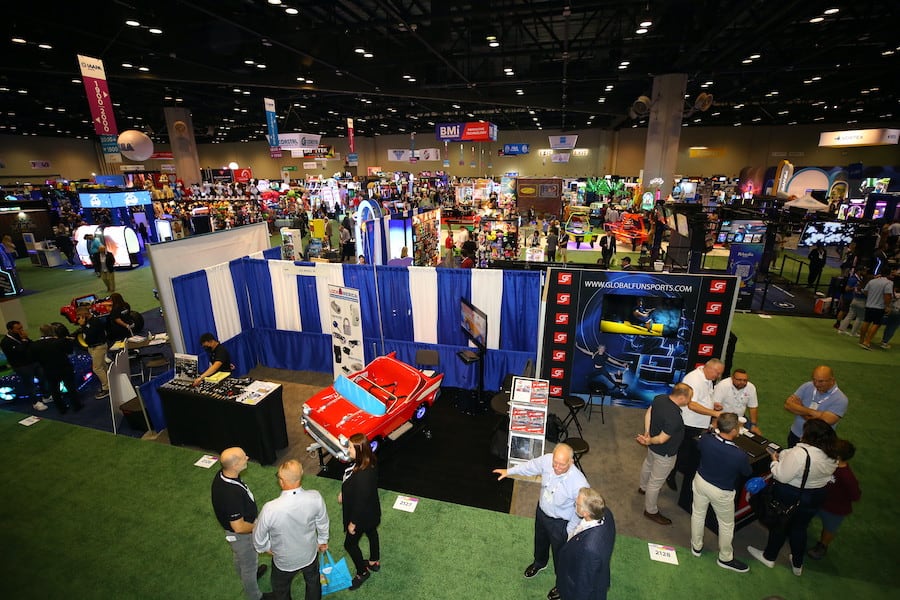 Announcements made at IAAPA Expo 2021
This year, over 870 companies from a wide range of sectors exhibited on a trade show floor measuring more than 375,000 net square feet. Early figures show that there were 878 exhibiting companies, 21,026 qualified buyers, with a total registration of 28,229. According to the Orange County Convention Center, the event had an economic impact of approximately $79.6 million in Orlando.
Over 20 companies made announcements from the show floor, including Merlin Entertainments, Sally Dark Rides, Fun Spot America, Extreme Engineering, Zamperla, JRA, SPREE and RWS Entertainment Group.
During the show, Merlin Entertainments revealed that the soon-to-open Peppa Pig Theme Park in Florida will be a Certifed Autism Center and showcased a new ride vehicle that will be available on one of the park's attractions, designed for increased accessibility.
Meanwhile, Fun Spot America announced its biggest investment in any ride or attraction to date, with the introduction of Arie Force One at the park in Atlanta, Georgia. This coaster has more than 3,400 feet of track, measures 15 storeys high and reaches speeds of up to 65 miles per hour.
Crowds also gathered to watch Jim Pattison Jr., vice-chair of the Board of Directors for IAAPA and president of Ripley's Believe It or Not!, shave his pandemic beard. The hair was added to the Guinness World Records contender for Largest Ball of Human Hair. raising more than $34,000 for Give Kids The World (GKTW) Village.
Highlights
Attendees at IAAPA Expo 2021 could enjoy a grand opening reception on Tuesday 16 November, during which this year's IAAPA Awards winners were celebrated. There was also a sold-out GM and Owners' Breakfast on Wednesday 17 Nov, featuring Richard A. Zimmerman, President & Chief Executive Officer of Cedar Fair Entertainment Company.
This year's Lunch and Learn session featured Josh D'Amaro, Chairman of Disney Parks, Experiences and Products, while attendees could also attend Game Changer – From Spectator to Participant: The New Paradigm of Immersive Entertainment with Winston Fisher, CEO of AREA15.
There were over 90 educational experiences taking place at IAAPA Expo 2021, with classroom sessions as well as behind-the-scenes tours and events at Orlando attractions.
IAAPA Expo 2022 will take place at the Orange County Convention Center from 14 – 18 November 2022.
This year's Brass Ring Awards winners were celebrated during the show, as well as the recipients of the IAAPA Service Award, IAAPA Young Professional of the Year Award and inductees to the IAAPA Hall of Fame.