The International Association of Amusement Parks and Attractions (IAAPA) has inducted four attractions industry innovators from Europe — Eugenius Birch, Roland Callingham, Carl Hagenbeck, and Dr. Peter Rosner — into the IAAPA Hall of Fame.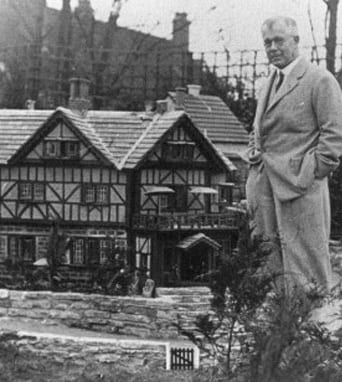 The announcement was made during the Opening Ceremony at the Euro Attractions Show (EAS) 2018 in Amsterdam.
The IAAPA Hall of Fame recognises individuals who have made significant and lasting contributions to the worldwide attractions industry.
"Today we celebrate our newest group of industry innovators into the IAAPA Hall of Fame," stated Jack Morey, 2018 Chairman of the IAAPA Hall of Fame and Archives Committee and Executive Vice President of Morey's Piers.
"Their work, insight, and influence helped to revolutionize the attractions industry, and they each had an impact on the attractions and rides we still enjoy today. We honour these trailblazers for their extraordinary achievements."
A truly innovative Victorian, Eugenius Birch was responsible for re-engineering the seaside pier and transforming it into a must-visit family entertainment destination. It was his engineering skills that ensured piers withstood heavy seas and storms. The man behind the UK's Margate Pier, which survived for 125 years, he went on to become the most prolific and innovative pier builder in the world.
Roland Callingham created the UK's Beckonscot Model Village, turning his hobby of model-making into a successful visitor attraction. One of the world's earliest examples of a model village, Beckonscot has inspired numerous attractions all over the world. Indeed, Callingham's one-twelfth scale has become the universally accepted size for model villages and even doll's houses.
Germany's Carl Hagenbeck is regarded by many as the father of the modern zoo. He was a pioneer in advocating the humane treatment of animals kept in captivity.
Ahead of his time, he wanted to create and design naturalistic enclosures, using natural moats rather than iron bars. HIs vision became reality when Tierpark Hagenbeck opened in Hamburg in 1907. The zoo is owned and operated by the sixth generation of the Hagenbeck family.
Fellow countryman, Dr. Peter Rosner (above) has revolutionized the design of many of today's most thrilling rides and roller coasters. Of his many innovations, the two with the most far-reaching impact on the global attractions industry are his linear motorized launch systems and magnetic braking systems.