ICON Park has announced two new record-breaking attractions – the world's tallest drop tower and the world's largest slingshot.
Construction has started on the rides at ICON Park, which is already home to the world's tallest swing ridge and the tallest observation wheel on the East Coast.
ICON Park confirmed the rides on social media, revealing that the Orlando Slingshot will be 300 feet tall, while the Orlando Gyro Drop Tower will be 400 feet tall.
According to Orlando Weekly, the Orlando Slingshot and the Orlando Gyro Drop Tower will be located on an empty lot on the southwest side of Icon Park, near Uncle Julio's Mexican restaurant.
https://www.instagram.com/p/BxA8NDNlra8/
They will act as a bookend to the StarFlyer, which sits on the other end of the site, and are set to open in spring 2020.
It's thought that the manufacturer for both attractions is Funtime, the company behind StarFlyer.
Orlando Gyro Drop Tower and Orlando Slingshot
The seats on Orlando Gyro Drop Tower rotate and potentially tilt forward, much like Falcon's Fury at Busch Gardens, providing views of ICON Park.
The Orlando Slingshot may be a dual-loading slingshot, letting one group load while another rides. However, concept art shows a more traditional single-load system.
Like ICON Park's StarFlyer, the Orlando Gyro Drop Tower and the Orlando Slingshot will be used for promotional materials for FunTime.
FunTime will therefore use the latest technology on the rides, including impressive lighting packages.
This year, major new attractions are opening at theme parks across the world – which are game changers and which will make the most impact? Here are some of the hottest new rides.
Blooloop's attractions technology sessions at InfoComm 2019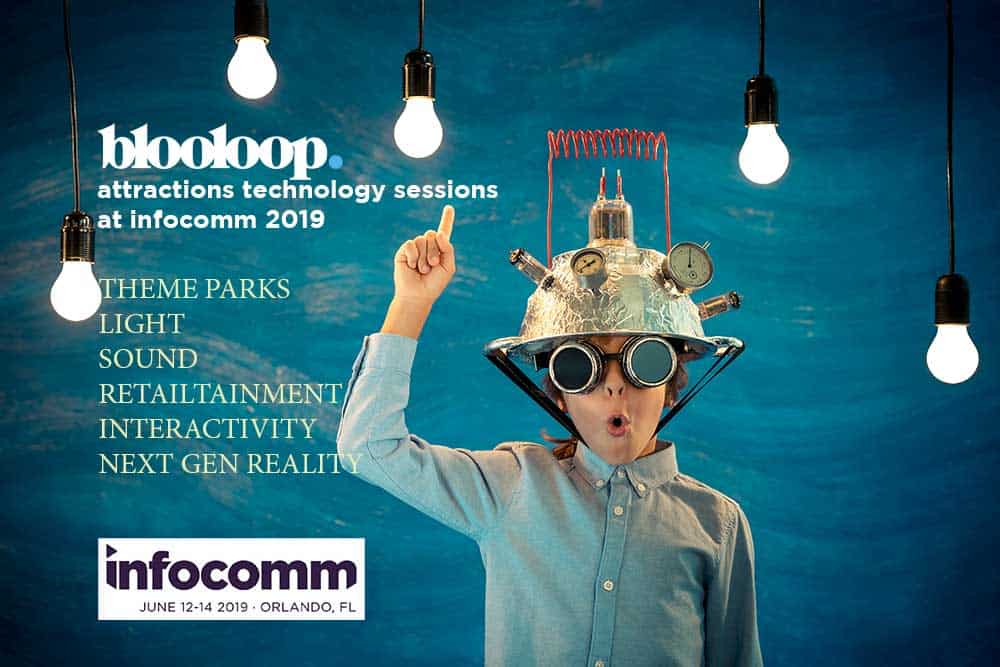 John Stine, General Manager and Director of Business Development, ICON Park, will be speaking in Blooloop's attractions technology sessions at InfoComm 2019.
Blooloop has partnered with Avixa to run six attractions technology sessions at world-leading audiovisual trade fair InfoComm. InfoComm is the biggest trade fair in North America for audiovisual (AV) communications professionals. Over 1,000 exhibitors and 44,000 attendees will visit the Orlando's Orange County Convention Center on 8 to 14 June.
John will be presenting in the Retailtainment session – code IS183.
InfoComm sessions can be found here.
Image: ICON Park