Are there lessons to learn from this success, and what can traditional museums gain from the pop-up trend?
It would be difficult to miss the trend for colourful, temporary museums. Pop-up museums cover a huge range of topics, from ice-cream to eggs. It seems that as long as it will make a good photo opportunity, anything goes. Visitor figures for traditional museums have been experiencing a decline. Yet the Museum of Ice-Cream reported selling 30,000 tickets in its first five days. Can museums copy the pop-up model, and is there a way of using this popularity to their advantage?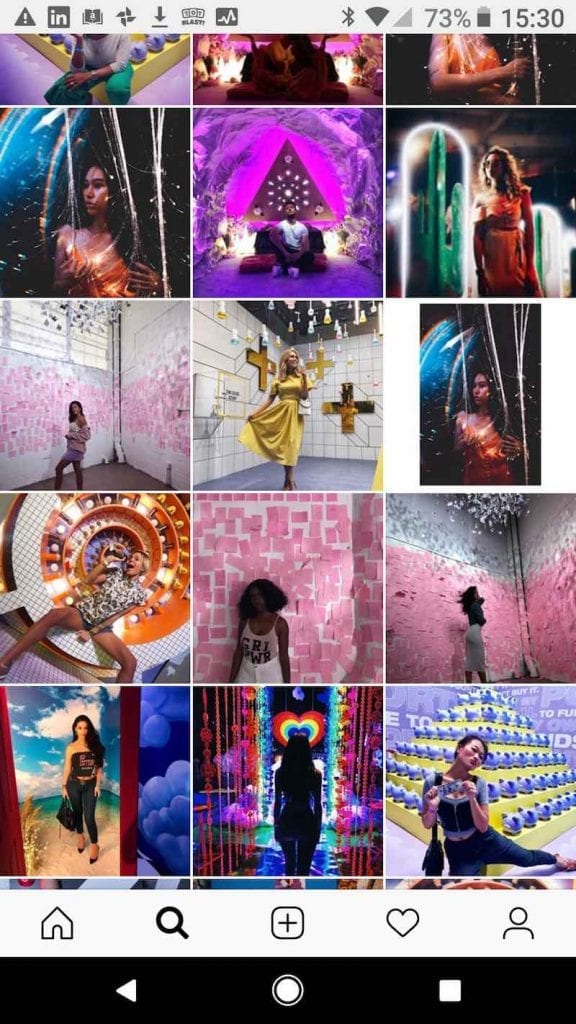 How museums are using the pop-up model
A pop-up museum in this sense could be a travelling display or an exhibition hosted outside of a traditional museum space. It could also be a super-short, blink-and-you'll-miss-it show.
There are many ways that this model can bring benefits to a museum. For example, it can be a way of inviting new conversations and reaching different people. This new approach to programming could help museums connect with a modern, low-attention-span audience.
Pop-up museums reaching new audiences
Not everyone can visit a museum in person. There are many factors that might stop someone from paying a visit to a museum. For example, they may live in a more remote area and find it difficult to travel to a city. Or they may feel like the traditional museum experience does not speak to them.
But museums have a duty to be accessible and to cater to the wider community. Pop-up museums can be a good way to reach some of these people. It can be a way of showing the museum to a new audience.
One example of this is the Pompidou Centre in Paris, which created what it called the world's first travelling museum. Architect Patrick Bouchain created a lightweight and flexible space. The structure is only 650 metres square and can adapt to different spaces. This allowed the museum to 'pop-up' in several cities around France. Through this, it could show highlights of the collection to a new audience.
The project meant that the museum could engage with people who are far away from cultural centres such as the museum's home city of Paris. The first stop for the pop-up was Chaumont-sur-Marne. This town has a population of 30,000 and is 100 kilometres away from the nearest museum. Building on the success of the mobile project, the museum went on to create the Pop-up Pompidou in Malaga.
Sharing Cultural Content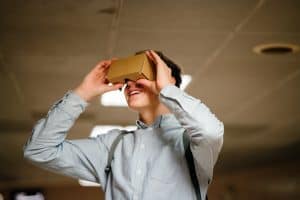 Similarly, France's Micro-Folie is a venue that allows museums to create pop-up installations. The town of Sevran is on the outskirts of Paris, yet is closer to the airport than to any of the city's famous museums.
La Villette opened Micro-Folie in the town in 2017. It has worked with many major institutions on the venue's content. These include the Pompidou Centre, the Louvre and the Picasso National Museum.
Through this project, the museums can show some of their artworks in a new way, to a new demographic. Micro-Folie also appeals to a modern audience. It features a Virtual Reality space, a fablab, a digital museum and a varied schedule of performances. The space is only around 500 square metres but is flexible and multi-functional.
Using pop-up museums to build a brand
Many museums are expanding beyond their traditional locations. For example, several Western museums are working on expanding their brands in China. London's National Gallery used a pop-up model to generate interest in its brand in Shanghai. For 30 days, people using Shanghai Metro station were treated to a temporary exhibition. It featured some of the gallery's most famous artworks.
Around 200,000 commuters use the station every day. Consequently, this pop-up campaign is estimated to have reached around six million commuters.
Judith Mather, buying and brand licensing director at the National Gallery Company, said: "this is one of the most exciting projects I have worked on in my career and I am so excited about the opportunity to diversify the global reach and awareness of the National Gallery. I am looking forward to exploring the potential this campaign has in other cities across China."
Like the most Instagram-famous pop-up museums, this exhibition encouraged people to interact using their phones. They could scan QR codes to find more information or to buy branded merchandise.
See also: Future-proofing museums: digital and technology.
Pop-up museums invite conversation
The Tate Britain in London ran a summer pop-up in 2018 to encourage people to communicate and connect. It took place on the museum's front lawn and was called A Common Ground. The pop-up was a working community garden. It hosted a daily programme of events and activities.
The museum said, "A Common Ground aims to increase communication and connection between visitors through sound, movement and water. Using sensors, voice recognition and sculptures, the garden will activate in fun and surprising ways – talking will trigger the fountains to flow, and structures will encourage groups of visitors together."
There can be a preconception that museums are traditional spaces, which is not always conducive to opening up conversations. By holding the pop-up away from the conventional space inside the museum, Tate Britain was able to make it easier for people to connect.
Exploring concepts in a different way
The Jewish Museum in Frankfurt took a similar approach with its pop-up boat. It was a space where people could meet and talk about issues connected with the Jewish community. It hosted evening talks on diverse topics such as Jewish perspectives on the European refugee crisis, and feminism within religion. People were also encouraged to share their views on what they expected from the museum. It asked its audience how it could better serve the community.
This is a good example of how the pop-up model can provide insight into potential audiences. It can also help to raise awareness of the museum and its goals.
Creating a buzz through teaser campaigns
Some institutions have successfully used pop-up museums to run teaser campaigns. This can work well to create a buzz around an upcoming exhibition or a new building. For example, the Louvre Abu Dhabi held a pop-up art gallery ahead of its opening.
Drivers on the road from Dubai to Abu Dhabi enjoyed a series of the museum's most famous artworks. Ten images were displayed in large 9×6 metre frames for drivers to admire. An audio tour of the images was also available. When drivers tuned in their car radio while passing, they heard short descriptions of the art. It won several awards and the museum has since run a second highway pop-up with 3D sculptures. Pop-ups such as this are a great way to create awareness and start conversations about a brand.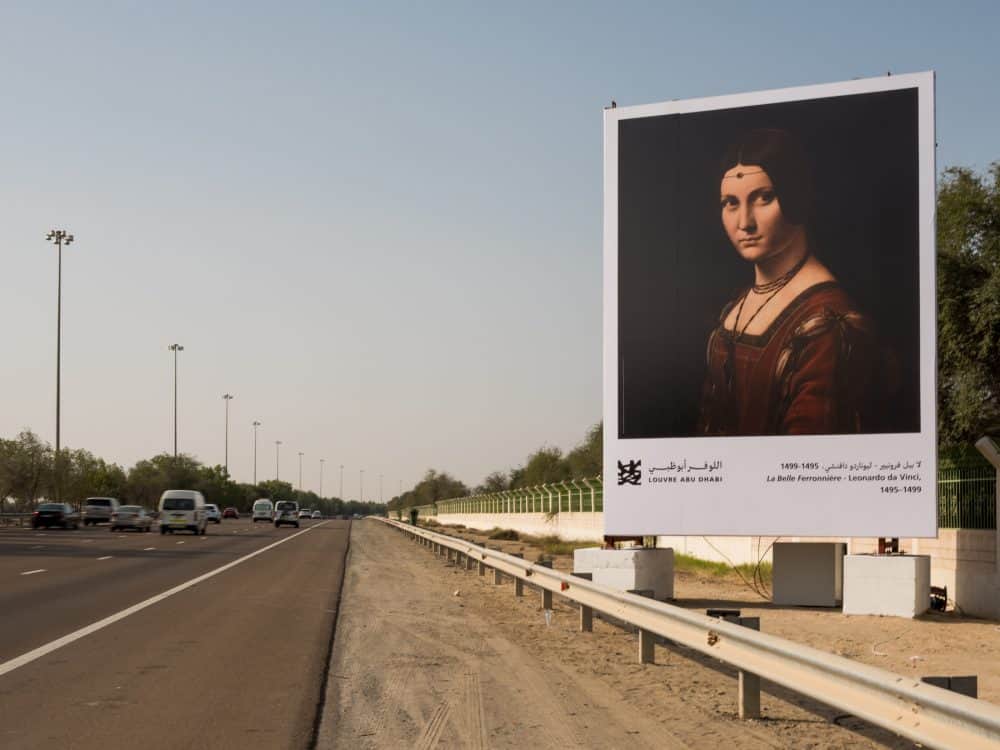 What have museums learned from the success of pop-ups?
Trendy pop-ups are popular because they are a combination of social, experiential and fun. They also, to a certain extent, capitalise on the idea of FOMO (Fear Of Missing Out). If museums are to connect with younger generations, they need to recognise these qualities and replicate them.
One notable success story is the 2016 installation Wonder at the Smithsonian's Renwick Gallery. This immersive art experience highlighted the work of nine contemporary artists. It was an instant hit on Instagram. The museum encouraged people to take pictures of the artworks, which included a rainbow made from 60 miles of thread. The show brought in more visitors over six weeks than the museum had experienced in a year.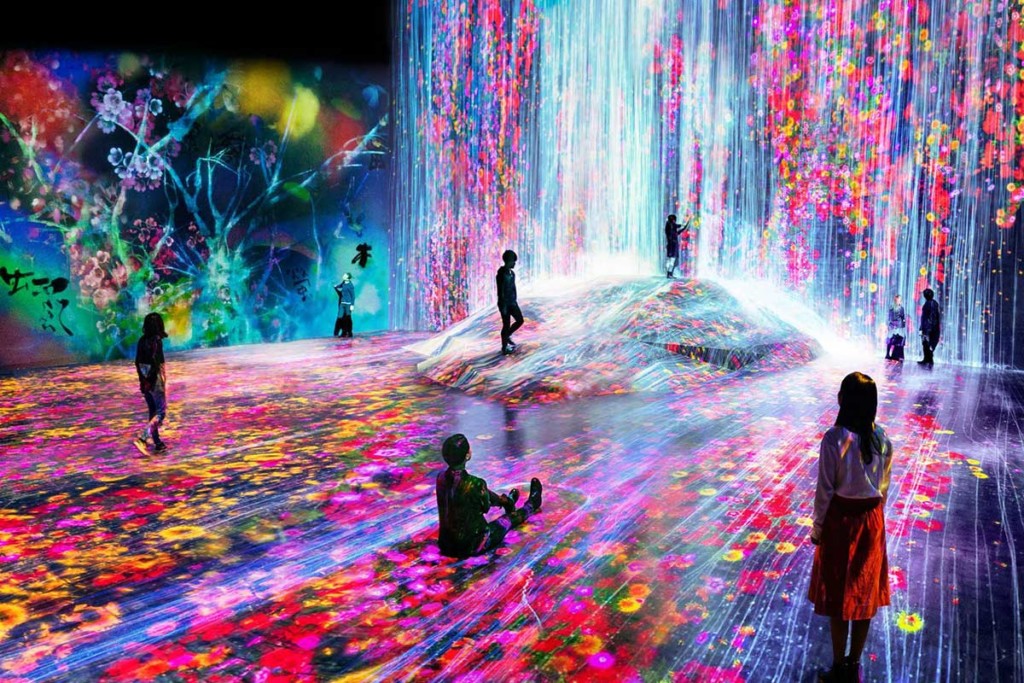 Similarly, the teamLab's Borderless Museum capitalises on this trend for 'artainment'. The digital-only museum is located in Tokyo. Art is projected onto the walls and is always moving and evolving. As visitors walk through, they are immersed in the art, becoming part of the show themselves.
According to the teamLab Borderless website, guests are invited to "Immerse your body in borderless art in this vast, complex, three-dimensional 10,000 square meter world. Wander, explore with intention, discover, and create a new world with others"
Fighting FOMO
Temporary programmes, whether pop-ups, travelling displays or blockbuster exhibitions, can attract visitors who feel like they don't want to miss out on a popular event. This fear of missing out is a factor in the success of the Instagram-famous pop-ups such as the Museum of Ice Cream. Stylised pictures of people having fun at a pop-up circulate on social media. This makes it seem like everyone is in on the action. For some, this fear of not being part of an event is a real motivator to attend or to buy tickets.
Temporary exhibits have always been a good way for museums to get people through the door. Recently some museums have been capitalising on this by focusing on crowd-pleasing, fashionable topics. For example, the V&A enjoyed an increase in visitors in 2018, thanks in part to blockbuster exhibitions on Mary Quant, Balenciaga and Frida Kahlo.
Pop-up museums and interactive experiences
The trend for pop-up museums points to something that some museums have already been building on. Visitors like to have an experience that involves them, rather than a passive one. Audiences are no longer content with being just a viewer. They also want an interaction of some kind. The trend for interactive experiences in museums, such as VR and AR, backs this up.
One such example of an interactive pop-up is at Sound and Vision, an institute for media culture in Hilversum, the Netherlands. In 2017 it held a pop-up museum on the topic of vintage fashion. Here, visitors could interact with the installation using their own smartphones. Features included voice-over descriptions and a quiz on the content.
With the need to stay relevant, and facing decreasing visitor numbers, the lessons that museums are learning from the pop-up trend are proving valuable. The popular 'Instagram-famous' venues are fun, interactive and experiential. Combine these qualities with the knowledge and content that traditional museums bring, and it has the makings of a winning formula.
Images: top screenshot @museumoficecream, Instagram