Innovative roller coaster and ride manufacturer, Intamin Amusement Rides, has been thrilling crowds with its first-of-its-kind LSM Launch Coaster at Hefei Wanda Cultural Tourism City.
The breathtaking 'Soaring With Dragon' ride features the world's highest non- inverted loop at 57 metres.
This is the company's 5th generation LSM Coaster (Linear Synchronous Motor). The design uses the principles of electromagnetic fields to launch the trains, allowing them to quickly reach high speeds.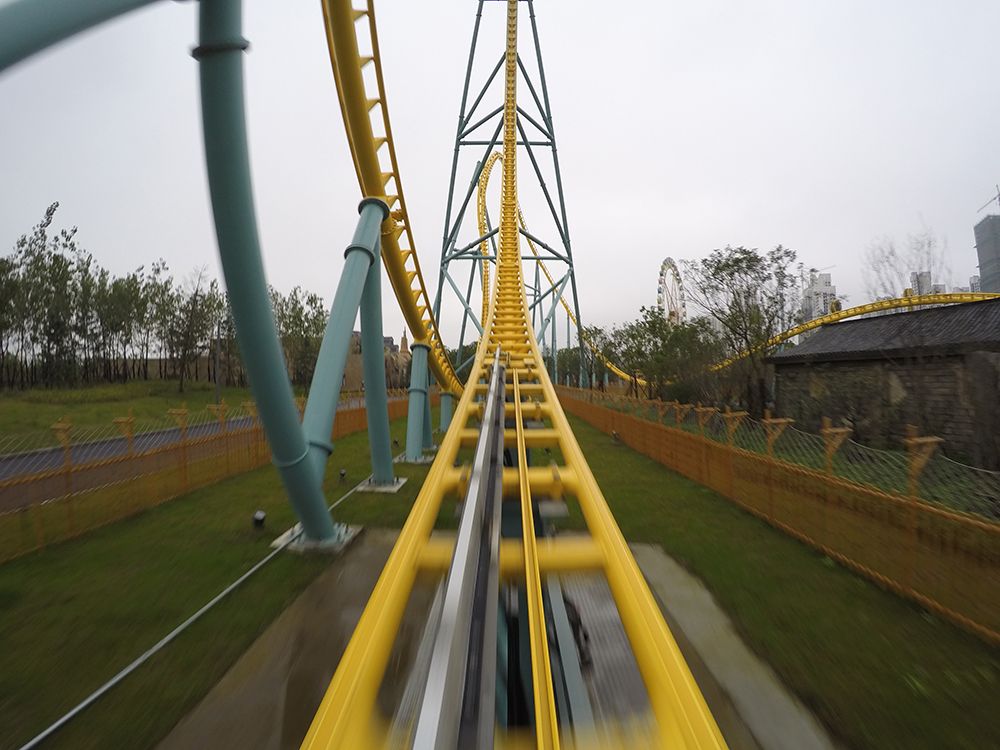 The zero gravity coaster also features Intamin's unique and suspenseful Swing Launch. The trains are launched forwards into the first part of the loop, then launched backwards reaching the 60m high vertical tower. This induces a momentary feeling of weightlessness before the train rushes forwards again.
After the Swing Launch, the trains pass through the world's highest non inverted loop at 57 meters. Out of the loop, the trains hurtle along at an adrenalin-pumping maximum speed of approx. 125 km/h. But, it is the following series of elements that delivers a truly one-of-a-kind thrill ride experience. Along a 1048 meter long track, the trains pass through a dive loop, an overbanked curve, an S-curve, an S-hump, banked curves and several airtime elements.
Furthermore, although the physical track length is 1048 metres, the actual travelled distance is 1278 meters, thanks to the 'Swing Launch'. According to Intamin, this is a first-of-its-kind element on a traditional coaster.
Intamin has a history of creating record-breaking rides and attractions and offers the most comprehensive range of coasters in the industry. It holds a number of records including the world's tallest steel coaster – Kingda Ka at Six Flags Great Adventure – and the world's tallest wooden coaster – Colossos at Heide Park, Germany.
Key Data for the LSM Launch Coaster
Length of running distance approx.  1278 m
Physical track length approx. 1048 m
Max. height (bottom of steel to track) approx. 60 m
Number of trains:  3
Capacity per vehicle: 4  passengers
Number of vehicles per train:   5
Max. speed (reached at launch) approx. 125 km/h   (approx. 34.7 m/sec)
Capacity approx. 1300 passengers/hour
Images: Intamin Amusement Rides