Intamin Amusement Rides, a leading designer and manufacturer of world-class rides and attractions, is celebrating the opening of its Rainforest Drop Towers at Chimelong Ocean Kingdom, Zhuhai.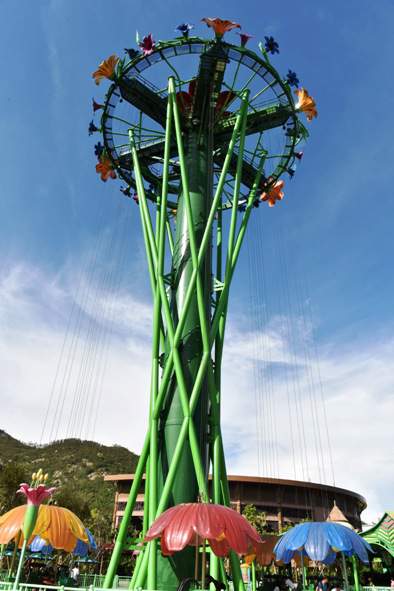 The event tied in with what has been a bumper Golden Week for tourism in China. Traditionally a 7-day holiday, China's National Day Golden Week was extended by one day this year to include the Mid-Autumn Festival. Sources report that the Chinese made 705 million domestic trips over the holiday period.
Visitors to Chimelong Ocean Kingdom were able to enjoy Intamin's pair of parachute towers, giving them far-reaching views across the park. Designed to echo two trees in full bloom, the tallest is a spectacular 40 metres high. Younger riders, or those with less of a head for heights, could opt for the smaller 25-metre tower.
Riders sit in one of six parachutes per tower, each holding 6 passengers seated back-to-back to ensure that everyone gets a great view.
Noise-free operation and small footprint
According to Intamin, operators can select the ride speeds to suit their requirements – from high-speed excitement to a more gentle experience. Once night falls, the colourful canopy and flowers are illuminated with a dazzling array of lights.
What's more, the ride's virtually noise-free operation and small footprint make it suitable for almost any location.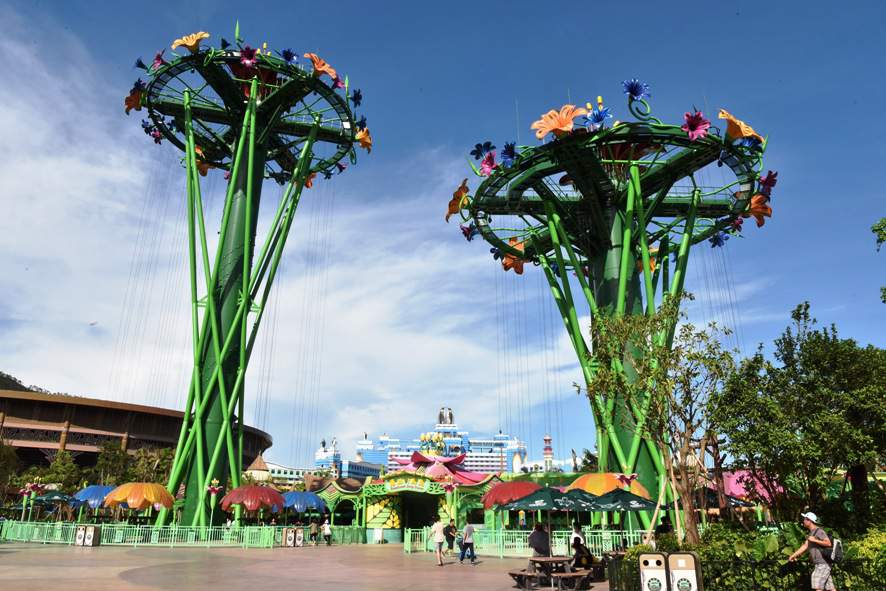 Chimelong Ocean Kingdom is an aquarium and theme park located at Chimelong International Ocean Resort in Hengqin, Zhuhai. The park offers visitors close-up views of whale sharks, beluga whales and polar bears among others.
Intamin, founded in 1967, has developed some of the fastest thrill rides in the world. Last year, the company launched its multiple record-breaking coaster, Taron. The track crosses 116 times – a record in itself. It is also the fastest multi-launch coaster in the world and has the fastest catapult drive (LSM) in the world.