As technology allows attractions to provide visitors with a personalized, interactive experience, find out more at Blooloop's Using Interactivity to Engage Attraction Visitors session at InfoComm 2019.
Blooloop is partnering with with Avixa to deliver a series of six hour long attractions technology sessions at world-leading audiovisual trade fair InfoComm. InfoComm is the biggest trade fair in North America for audiovisual (AV) communications professionals. Over 1,000 exhibitors and 44,000 attendees will visit the Orlando's Orange County Convention Center on 8 to 14 June.
IS186: Using Interactivity to Engage Attraction Visitors

Thurs 13 JUNE 2019, 3.30-4.30pm, W304G
Video gaming and smartphones have transformed the expectations of visitors to attractions. It is no longer enough to create beautiful theming or a static exhibit. Museums, zoos and theme parks need to connect with millennials and Gen Z. They need to utilize the latest technology to engage and get their message across. Embracing smartphones and working with the technology is essential to ensure that visitors can enjoy and share their experiences. We look at the technologies enabling attractions to provide visitors with a personalized, interactive and shareable experience.
Session content
A session examining how attractions are seeking to engage visitors with interactive opportunities. Now everyone has a smartphone, interacting with visitors has never been easier and we can even extend experiences beyond the park gates. A look at the potential and pitfalls of the latest tech and the future of play.
Dana Duran, Director of Content, Guru, will discuss the use of smartphones at attractions. Rather than continuing to treat mobile devices as contraband, cultural institutions are beginning to use them as a tool for engagement and interactivity. Dana will explore the way mobile devices like tablets and smartphones are promoting interactivity in the cultural space.
Eric Gradman, CTO of Two Bit Circus, will give a brief overview of some of the more unusual high-tech experiences developed in the park, including:
Club01 – 100-person interactive gameshow theater
The Carnival Midway – classic carnival games made modern with projection mapping and robotics sensors
Story Rooms – A mash-up of escape room and RPG video games
Eric will focus on the challenge of building unexpected social interactions in the park, also discussing Two Bit Circus' meta-game – part scavenger hunt, part RPG, with a dose of secret society. Guests' low-tech interaction with the meta-game masks a high-tech backend on a custom game engine that controls interactive elements throughout the park. The meta-game keeps guests running around the park hunting for clues, which keeps them engaged and interacting with each other.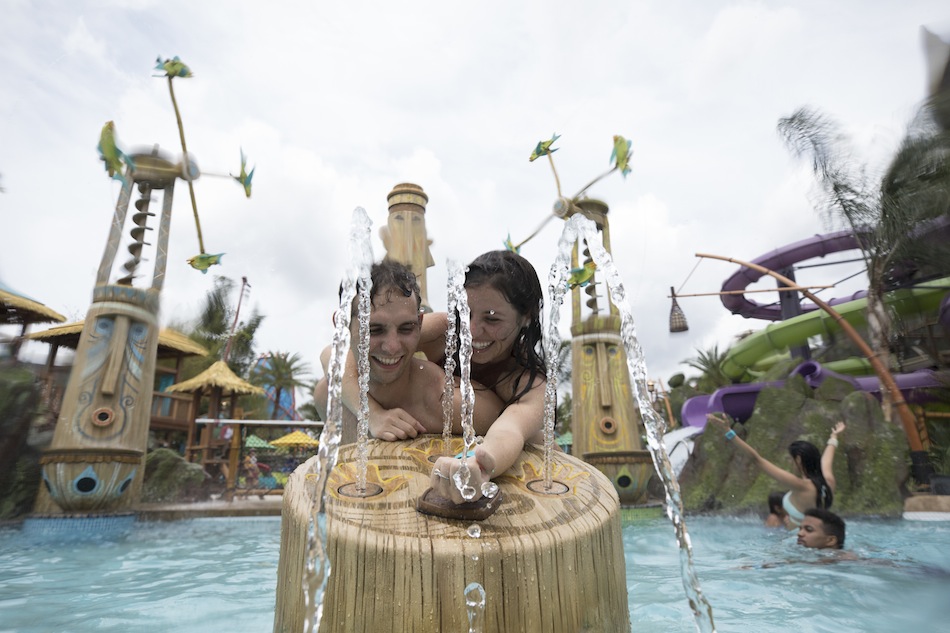 TJ Christensen, Executive Vice President, Sales and Marketing, accesso, says it's no secret that technology has the power to enhance the guest experience. In this session, TJ will discuss how venues are embracing technology to gain pre-arrival experience, elevate the experience while guests are in venue and drive per capita through data analytics and personalization.
Speakers
Dana Duran, Director of Content, Guru. Director of Content and lead copywriter for cultural institution apps and marketing. From first Guru employee to curator of the Guru voice to Director of Content, Dana is an essential building block of Guru's creative and educational mission. Her leadership, creativity, and extraordinary vision has led to Guru's most innovative content.
After earning a BA in Advertising and her Master's in English, Dana managed content development in industries as diverse as marketing, medical supply, non-profits, and public relations. Dana has cultivated the Guru voice and managed content for every Guru-powered app. She has written over 2,000 audio, AR, and video scripts. Her ability to listen and understand institution goals enables her to design content that exceeds the aspirations of museum partners.
Eric Gradman is the co-founder and Chief Technology Officer of Two Bit Circus, where he makes magic happen through innovative uses of interactive technology and media. He is the architect of the Club 01 software in Two Bit Circus' first Micro-Amusement Park in downtown Los Angeles and a total theater nerd.
As Executive Vice President, Sales and Marketing at accesso, TJ Christensen leads the firm's global sales and marketing team, working together to present a highly integrated set of solutions for current and prospective customers around the world. A strong background in sales and marketing supports the entire accesso team's commitment to delivering innovative solutions backed by unparalleled service.
Christensen's rich industry experience includes several years with the Walt Disney Parks & Resorts where he developed programs with key clients to market WDW ticket products. Following Disney, he worked with resort developers to design new products and sales models at RCI Global Vacation Network.
Book your place now
For more information and to book, please look up session IS186: Using Interactivity to Engage Attraction Visitors here.
IS186: Using Interactivity to Engage Attraction Visitors
THURS 13 JUNE 2019, 3.30-4.30pm, W304G