Leading creative agency, Katapult, has unveiled its new approach to creating show-stopping guest experiences.
Drawing on the company's wealth of knowledge acquired over 16 years in the industry, Katapult has condensed its approach into three critical stages.
Harnessing opportunities in the physical and digital consumer worlds, the focus is on achieving great client results for each of the key stages of any LBE visit: pre, during and post.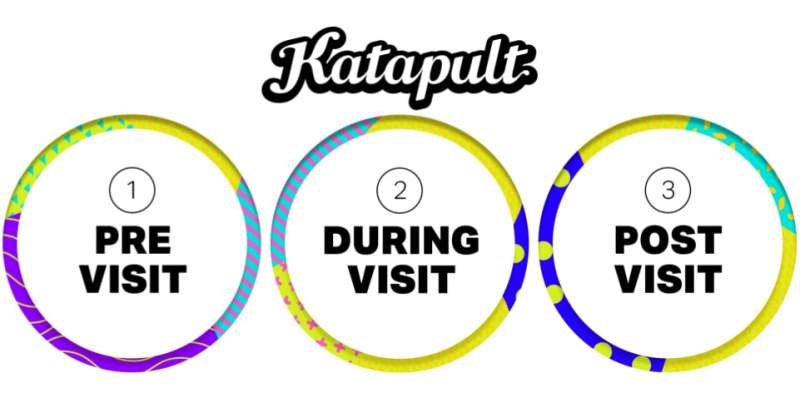 The Katapult Guest Experience Method:
Pre-visit: Increased ticket sales, add-on bookings, a new audience or launch of a new experience, these are translated into ROI driven creative ideas and executional plans. The Pre-Visit stage includes everything from developing the marketing strategy and planning, to digital marketing to drive conversion.
During-visit: Katapult creates ideas that extend the season, enhance merchandise and F&B sales and get guests talking. This is where the magic happens and the commercials get boosted. Success here depends on the best concept development, theming and design as well as product development, retail design and more.
Post-visit: Keeping the relationship going beyond the visit is the focus here. Katapult ensure guests fall in love long-term with the brand using a variety of clever ideas to increase engagement. This is about data management, digital and physical campaigns, social share and community building.
Systematic approach provides clear priorities and focus
"Creating a systematic approach to client results gives us the freedom to be creative," explains Kelly Herrick, Strategy and Development Director at Katapult.
"Every great idea should drive value for our clients and this method gives everyone clear priorities and focus. It echoes our proposition – Guest Driven Experience, Client Driven Results."
Katapult is a Creative England Top 50 company. Recent diverse projects include creating the guest experiences for luxury hotel Atlantis, The Palm in the Middle East and Peppa Pig World at Paulton's Park.