KCC Entertainment Design, a leading creator of themed environments, is will be exhibiting at IAAPA Expo Europe, which takes place in Barcelona from 28 – 30 September 2021. The team will be on hand to talk about its latest projects and developments and is looking forward to meeting friends and clients, both old and new, in-person once more.
Several projects completed during pandemic
Last year, the company celebrated a milestone anniversary, having been in the business of designing and building unique entertainment destinations for 20 years. It began in Belgium, in the year 2000, with the aim of designing high-quality Karting Entertainment Centres, and has since expanded into other sectors. KCC creates turnkey projects, working with clients to create fully themed destinations.
Despite the challenges presented by the global pandemic, the company continued designing and realizing entertainment destinations around the world in 2020/21. For example, the Chocolate Kingdom Theme Park in Yingde near Guangzhou, China, which opened in January 2020. This project is a joint development by China Aoyuan Group Limited and China Cultural Tourism group.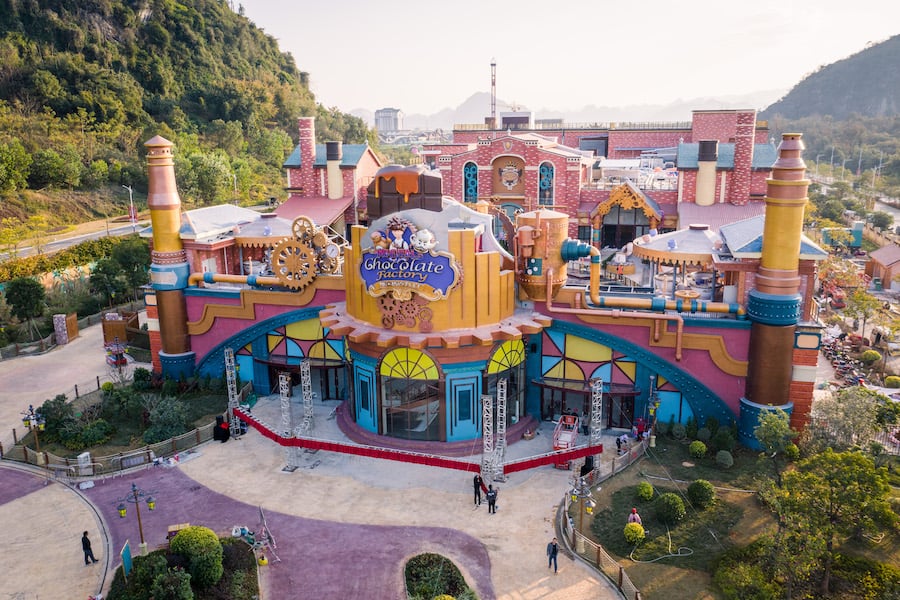 KCC Entertainment Design was recognised for its work on TEKZONE at Avenues Mall, Kuwait City, at the MENALAC Awards Gala 2020, and at CAE Expo in Beijing the same year, for its work on The Smurfs Theme Park.
The Smurfs Theme Park is a unique indoor attraction and at 8000 square metres is the biggest Smurfs theme park in the world. It is the result of a partnership between KCC Entertainment Design, Shimao Property Holding and Belgian Smurfs IP owner IMPS. Guests are immersed in the world of the much-loved characters over three themed zones, with 29 Smurfs-themed attractions and experiences. It has been open since April 2020.
The team at IAAPA Expo Europe will be ready to discuss projects, attractions and innovative ideas, and can be found on booth #2-1561. To book a meeting, please email.