Ruisch has over 10 years' experience creating Haunted Houses for theme parks including Europa-Park, Walibi Rhone Alpes, Walibi Belgium, Djurs Sommerland, and the Walking Dead Breakout in Movie Park Germany.
He'll be leading an interactive session on designing a great haunted house and the main issues to consider such as safety and guest flow.
Halloween has become an increasingly important extension to LBE's summer season. The forum will offer plenty of inspiration for venues large and small looking to create a scare attraction.
Held at Walibi Holland, the all-day event includes a backstage tour as the park prepares for its award-winning "Halloween Fright Nights". Attendees will discover more about the development, design and marketing of a Halloween event. There is also a networking lunch and reception ('with a small touch of horror').
The Halloween & Haunted Events Forum takes place on Thursday 27th September from 09.00 to 17.00. EAS attendees will be taken to the event by bus from the expo.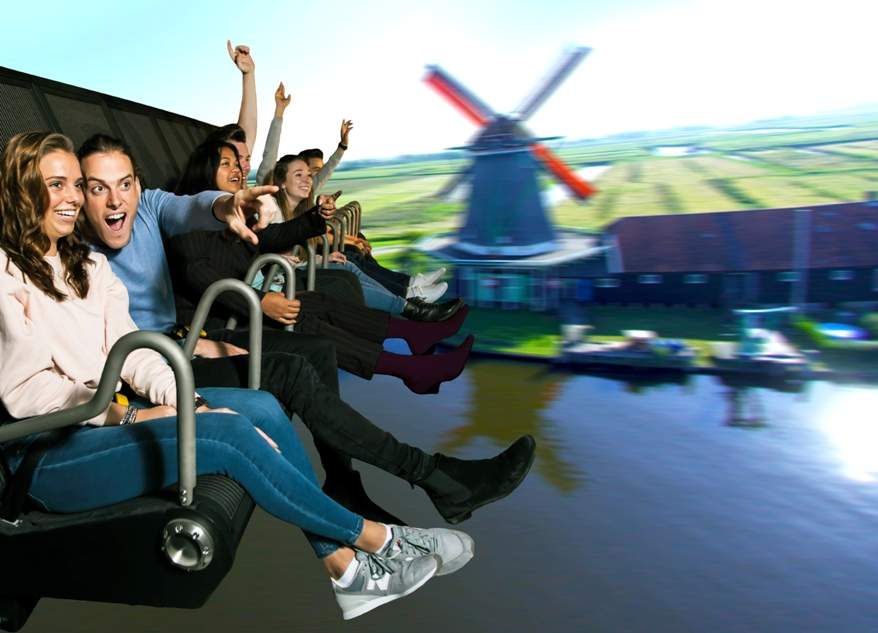 Don't miss This is Holland flying theatre attraction
Of course, there is more to Leisure Expert Group than seasonal events. Among the company's many successful projects is the turn-key flying theatre attraction, This is Holland. Housed in a distinctive cylindrical building, the attraction takes visitors on an exhilarating flight across the Netherlands.
EAS is the ideal opportunity to check it out.
Meet Marjolein van de Stolpe, Managing Director; John Ruisch, Creative Director and Max Reims, Client Expert, at Booth 1-539, Euro Attractions Show, 25-27 September at RAI Exhibition Centre, Amsterdam.
Contact Max, here, to book a meeting.