Lionsgate Entertainment World has unveiled more details about rides, retail and F&B at the world's first vertical theme park, following the IAAPA Expo Asia in Shanghai.
Opening this summer, Lionsgate Entertainment World has 22,000 sqm of indoor space, and is themed to six of Lionsgate's most popular global film franchises – The Hunger Games, The Twilight Saga, The Divergent Series, Now You See Me, Gods of Egypt, and Escape Plan. The park was created by global experience design and production company Thinkwell Group.
"Lionsgate Entertainment World aims to become a multifaceted destination by engaging guests through story-telling and cutting edge technology," said Selena Magill, General Manager of Lionsgate Entertainment World.
"We expect guests in China and all around the world to enjoy sensational experiences here, to challenge themselves physically and mentally, and become the hero of their own stories."
Gods of Egypt Zone
Gods of Egypt – Battle for Eternity: The world's first purpose-built indoor virtual reality (VR) roller coaster will take guests through ancient Egypt as a huge battle between good and evil takes place.
Gods of Egypt market-place: Featuring a range of souvenirs, this bazaar offers exotic treasures, ancient antiquities, and prized jewels.
The Hunger Games Zone
Hunger Games – Mockingjay Flight Rebel Escape: A state-of-the-art multiple motion-based cabin simulator, guests are invited to fly alongside the rebellion.
Capitol Club: The Capitol's most exclusive restaurant will serve the finest food that Panem has to offer, with views overlooking the Capitol.
Peeta's Bakery: Guests can enjoy various snacks inspired by 74th Hunger Games victor Peeta Mellark.
Capitol Couture: This retail outlet features designer clothing from the Capitol, and guests can try on various garments inspired by Panem's most fashionable citizens.
The Twilight Saga Zone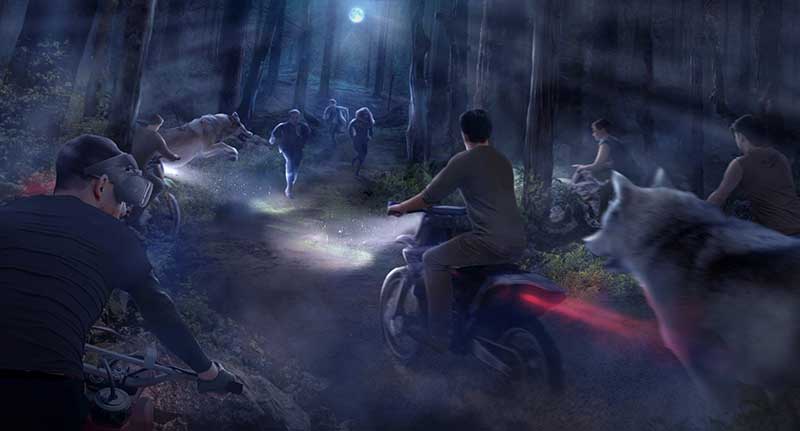 The Twilight Saga – Midnight Ride: The world's first multiplayer interactive hyper-reality VR simulator experience is patented for its technology. It invites visitors to race with the werewolf and the Black Pack wolves on a VR dirt-bike adventure through the moonlit woods.
The Twilight Saga – Bella's Journey: This multimedia dark ride (track simulator) experience invites visitors to step into Bella's shoes and journey through The Twilight Saga.
The Divergent Series Zone
Divergent – Fear Simulator: Enter this VR walk-through attraction and walk between skyscrapers, escape a pitch-black maze and stop a runaway train.
Divergent – The Chasm Challenge Course: Take on climbing walls, suspended bridges and vertical drops at this massive climbing course.
The Escape Plan Zone
The Escape Plan – Prison Break: An escape room with immersive theatre, guests will be locked in the most secure prison ever built. They'll need to work as a team to solve puzzles and overcome obstacles to get out.
Now You See Me Zone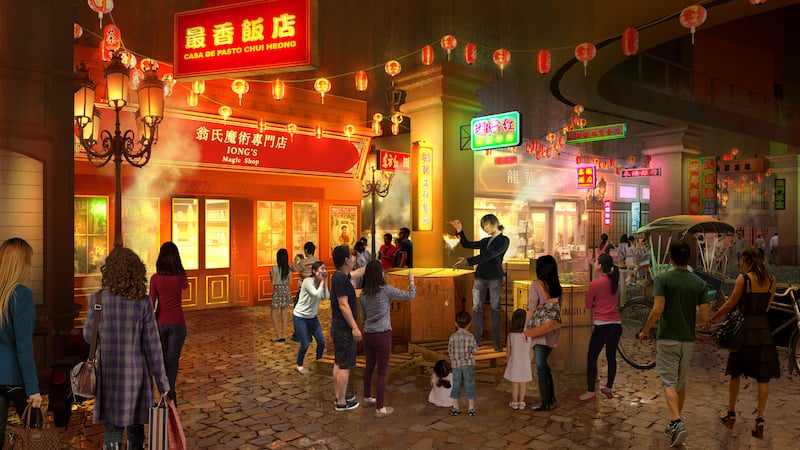 Now You See Me – Macau Night Markets: Lionsgate Entertainment World has replicated the Macau Night Markets, as seen in Now You See Me 2, for an immersive and exciting world based on the film.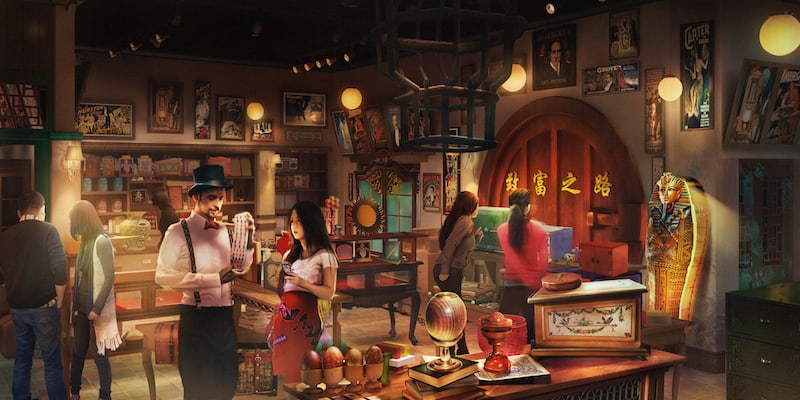 Now You See Me – Iong's Magic Shop: Experience magic at Iong's Magic Shop and take home some enchanted souvenirs.
Village Roadshow recently announced that it will be the operator for Lionsgate Entertainment World, a highlight attraction at Lai Sun Group's Novotown Hengqin on Hengqin Island in Zhuhai, China.
Hengqin Island is being transformed into an entertainment hub, which includes the Novotown development. The opening of the first phase will begin from the second half of 2019.
Images: Lionsgate Entertainment World