Movie Park Germany has announced new attractions for its 2020 season, including an interactive laser walkthrough and two new rides. The theme park is also investing in infrastructure, retail and F&B.
Debuting in spring is the PAW Patrol attraction 'Skye's High Flyer', a family-friendly flying ride in Adventure Bay. This is the third PAW Patrol attraction at Movie Park Germany.
"Due to the continuing demand for PAW Patrol, we decided to expand the area with another attraction this year," said managing director Thorsten Backhaus.
"The former ride 'Team Umizoomi – Number Tumbler' finds a new place in Adventure Bay with the appropriate PAW Patrol theme," added Backhaus.
MPXpress will be rebranded as Lucky Luke – The Ride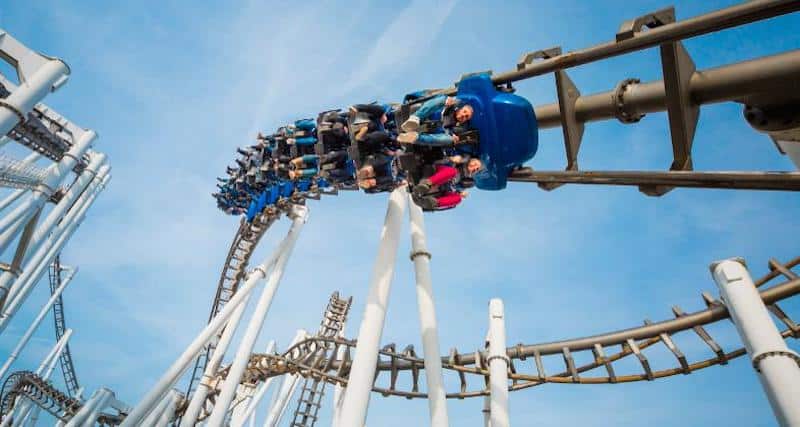 'MPXpress' in the Old West zone will also be rebranded as 'Lucky Luke – The Ride: The Daltons Break Out'. The attraction is scheduled to reopen in summer 2020.
"We have won a strong family license and will redesign the 'MPXpress' with a new storyline around the famous comic and movie character Lucky Luke and give it a fresh coat of paint," said marketing director Manuel Prossotowicz.
In addition, a new interactive laser walkthrough is opening in the Studio 7 area. Guests are equipped with laser weapons and become ghost hunters.
The laser walkthrough attraction will be located in place of 'The Walking Dead Breakout' and is set to open later in 2020.
Interactive laser walkthrough opening in Studio 7
https://www.instagram.com/p/B9RAcYhgpHA/
Meanwhile, Movie Park Germany is investing in its internal infrastructure, renovating and redesigning the toilet facilities and adding more seating in the park.
It is also expanding and investing in its range of restaurants and retail, and will be the first amusement park in Europe to boast a Dunkin' Donuts.
"As Germany's largest film and leisure park, we have set ourselves the goal this year of further expanding the family offering and providing fresh impetus through new attractions and infrastructure improvements," said Backhaus.
"In 2020, too, the whole family can experience a day like in a movie in Movie Park Germany with over 40 attractions and as part of numerous events."
Movie Park Germany investing in restaurants and retail
https://www.instagram.com/p/B6-tBblA9CO/
Elsewhere, Dream Island has officially opened in Moscow, Russia. It is Europe's largest indoor theme park and features nine areas with rides, attractions, shops, and F&B.
Movie Park Germany's 2020 season opens on March 27.