Hong Kong's Lai Sun Group has announced the opening date for Novotown, an integrated tourism and entertainment complex on Hengqin Island in Zhuhai, China.
Novotown is scheduled to open on December 6. To celebrate the launch, Lai Sun Group will put on a series of activities and events.
Novotown features various entertainment attractions that combine innovative concepts and state-of-the-art technology.
Two key attractions, Lionsgate Entertainment World and National Geographic Ultimate Explorer, opened in July and September, respectively.
Novotown is opening on December 6, 2019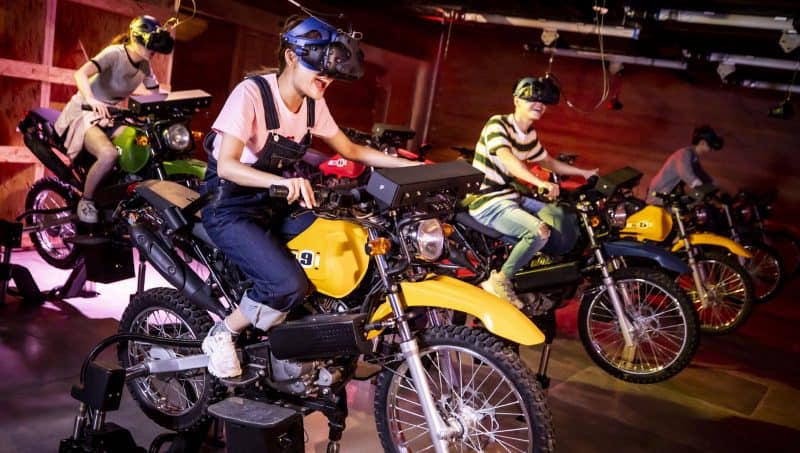 Lionsgate Entertainment World is one of China's most technologically advanced theme parks. It uses virtual reality (VR) and augmented reality (AR) in its rides and attractions.
The interactive and immersive theme park has more than 50 key attractions, based on Lionsgate's film franchises. These include the Hunger Games and the Twilight Saga.
As for National Geographic Ultimate Explorer, the family-friendly educational attraction merges content from the National Geographic brand with immersive entertainment.
Also opening at Novotown in December are various F&B and shopping outlets, as well as the Hyatt Regency Hengqin hotel.
Innovative attractions and state-of-the-art tech
The hotel has 493 rooms and suites, six dining outlets, a rooftop bar, and Camp Hyatt – an edutaining zone for children to learn, create and interact.
Larry Leung, managing director of Novotown, said: "Since we began this project in 2011, we recognized the great potential that Hengqin offered.
"Through the tremendous efforts of the entire team, this integrated leisure and tourism project is set to open its door to guests.
"We look forward to offering more diverse leisure and entertainment experiences for our guests by integrating top notch technology, and further contributing to the development of Hengqin International Leisure and Tourism Island."
Hyatt Regency Hengqin will also open in December
To celebrate its grand opening, Novotown will launch a series of special offers and events from December 6 to January 2020. Interactive activities will include lucky draws, art displays, and lifestyle workshops.
Coming in phase two of Novotown is more branded entertainment, including an interactive football experience in partnership with Real Madrid, and a Porsche experience centre.
Images: Lai Sun Group