Paul Noland has resigned as president and CEO of the International Association of Amusement Parks and Attractions (IAAPA).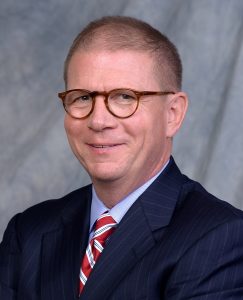 Noland (right) has left the association to take over from Steve Brown as CEO of accesso.
Chairman Andreas Andersen said: "Paul has led IAAPA through some of the most successful years in the association's 100-year history.
"In addition, he has managed an extensive expansion of member services, the continued globalisation of the association, and the complicated relocation of IAAPA's headquarters from the Washington DC area to Orlando. For this, we owe him a very warm thank you."
Noland took charge of IAAPA in January 2013. Prior to joining the association, he was a theme park consultant and a member of the IAAPA board. He also held leadership positions at Walt Disney Parks and Resorts and Marriott International.
"It has been one of the true joys of my career to be associated with such a talented and committed staff and volunteer leadership," said Noland. "The association is well positioned for the future and I know that its best days are ahead."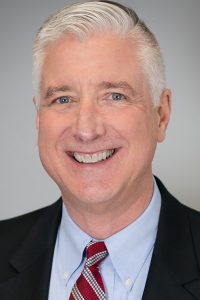 The association's chief financial officer, Hal McEvoy (left), will serve as interim president and CEO while the IAAPA board of directors conducts a search for Noland's replacement.
McEvoy joined IAAPA as chief financial officer in April 2017 following a 42-year career with SeaWorld Parks and Entertainment. He has an extensive background in corporate finance, accounting, financial controls, audit, and operations.
"Hal's knowledge of the attractions industry and IAAPA is vast, and I am confident he will do an outstanding job leading the association during this important leadership transition," said Andersen.
Founded in 1918, the International Association of Amusement Parks and Attractions is a trade association for permanently situated amusement facilities. It represents more than 5,300 facility, supplier and individual members from more than 100 countries. IAAPA's members include professionals from amusement parks, family entertainment centres, museums, water parks, zoos, aquariums and industry manufacturers and suppliers.