Sally Dark Rides, a leading creator of immersive attractions, has begun the installation of its latest project, a refresh of The Great Humbug Adventure at Santa's Village.
Sally Dark Rides is pleased to announce that installation of its latest project is now underway, a newly reimagined take on the much-loved The Great Humbug Adventure at Santa's Village in Jefferson, New Hampshire. The refreshed dark ride has been updated with new features while also keeping some classic favourites. The opening of the ride, once the park is able to reopen, will coincide with its 20th anniversary.
Guests will be taken on an adventure through Ebenezer Scrooge's mansion which is under attack from disgruntled humbug. While the storyline remains the same, the attraction features a new queue experience with an animatronic Scrooge alongside one of the unruly humbugs.
Reimagining a beloved ride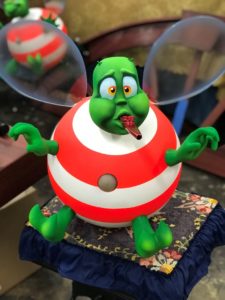 The ride includes a pre-show where Scrooge explains to guests how to use their Giggle Gadgets to 'tickle' the humbugs, which makes them happy and puts an end to the chaos. Once ticked, the humbugs will instead spread Christmas cheer.
During the ride, visitors will enjoy an exciting adventure through Scrooge's old-English home with 14 detailed scenes and over 60 humbug targets. Sally Dark Rides has added three different humbug characters as well as eight different giggle tracks. Fans of the original ride may recognise one of the original giggles which still remains.
"It's definitely exciting to see the progress and all the unique features as they're added, and we're all looking forward to taking our turns at tickling the humbugs and sharing this ride with our guests," says Jim Miller of Santa's Village.
New and improved
For a more accurate gaming experience, Sally Dark Rides has overhauled the targeting and scoring system. The targets change colour once hit to give riders extra chances to score. The new vehicle configuration means that capacity has increased to more than 500 guests per hour, with seven 4-person vehicles.
Elements from the original story, A Christmas Carol by Charles Dickens, can be spotted throughout the pre-show and ride. There are excerpts from the text on rolled up scrolls, as well as an appearance by the ghostly Jacob Marley. Sally's own VP of Creative Design, Drew Hunter, provides the voice for both Jacob Marley and Ebenezer Scrooge.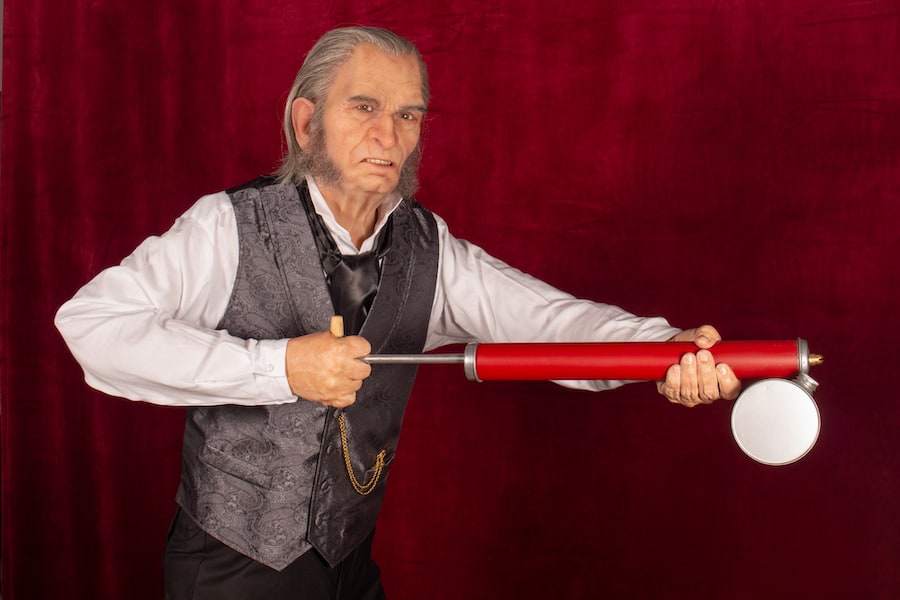 "With over 40 animatronic figures, state-of-the-art UV lighting and animated scene lighting, interactive targets, and much more, The Great Humbug Adventure is sure to put anyone in the Christmas spirit, even old Scrooge himself!" says Lauren Weaver of Sally Dark Rides.
Last year, Sally Dark Rides received two awards at IAAPA Expo Europe in Paris, in recognition of Sesame Street: Street Mission at PortAventura World.