Six Flags' Justice League: Battle for Metropolis interactive dark ride will take home a prestigious Thea Award this spring. Sally Corp, creator of the attraction, has praised the park operator for embracing a concept, which now appears in no fewer than seven of its sites in the US and Mexico.
Already an industry award-winner, the mixed-media ride took home IAAPA's Best New Product and Impact Award in 2015. Those two honours were in recognition of the versions at Six Flags Over Texas and Six Flags St Louis in Missouri.
The seventh iteration, at Six Flags Magic Mountain in California, was announced as the winner of a Thea Award last month at IAAPA Attractions Expo. It and the other Thea winning projects will be officially recognised by the TEA at its Thea Awards Gala at Disneyland Resort in April.
A story-driven adventure for guests of all ages, Justice League: Battle For Metropolis is a state-of-the-art dark ride. It blends real and animated sets with animatronics, 3D video, special effects, projection mapping and a custom soundtrack as riders shoot at interactive targets with laser stun-blasters from the passing ride vehicles.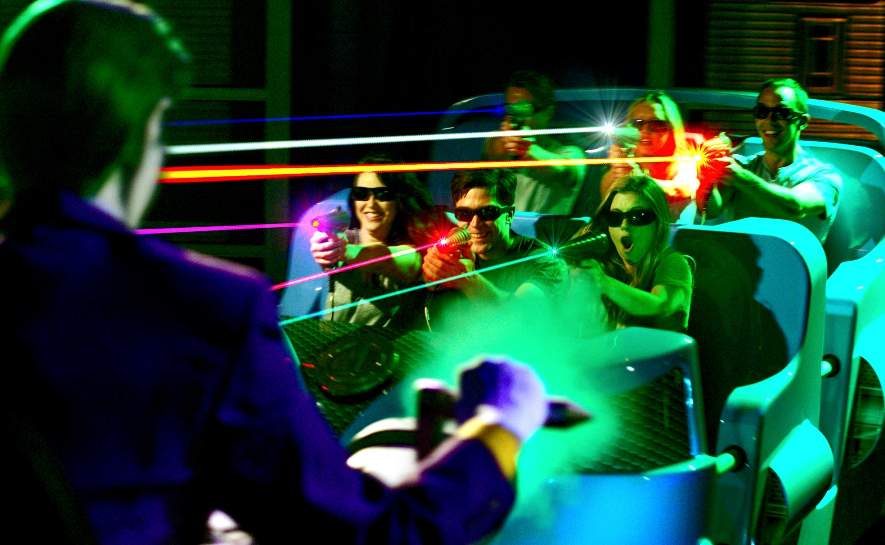 "Justice League bridges the gap between a classic dark ride and thrill ride, making it a perfect fit for Six Flags, as they aim to satisfy their family demographic," wrote the Thea Awards Committee.
Game-changing attraction
"We are thrilled and humbled to receive this amazing recognition," says Six Flags Magic Mountain park president, Neal Thurman. "Justice League: Battle for Metropolis has been a game-changer for our company. Known the world over for our record-breaking roller coasters, this thrilling dark ride introduced a completely new level of innovation."
"Winning a Thea Award is amongst the highest honours an attraction producer like Sally Corporation can receive," says Sally Corp chairman and CEO, John Wood. "We are delighted that Six Flags is recognised for its bold move with such an advanced and highly acclaimed dark ride attraction."
To create Justice League: Battle for Metropolis, Sally managed a "super-hero" team of subcontractors. This included Alterface, Oceaneering, Wyatt Design Group, TechniLux, Pure Imagination Studios, RealD and Forté Construction, amongst others.
"We like to think that the seven Justice League dark rides we designed and built for the Six Flags chain will set a new bar for the level of quality, excitement and fun a regional park can offer in a family attraction," says Sally's creative director Rich Hill, who served as the rides' lead designer.