The world's first Lego Movie World opened at Legoland Florida Resort on March 27. The new land, which has three rides including the first ever flying theatre in a Legoland park, features a creative contribution from UK design company Scruffy Dog.
This, the largest expansion to Legoland Florida since Merlin Entertainments transformed the former Cypress Gardens park in Winter Haven, was realised in partnership with Lego and Warner Bros. Consumer Products. Set in downtown Bricksburg, it has been launched just to coincide with the release of The Lego Movie 2, and features lovable characters from both animated films.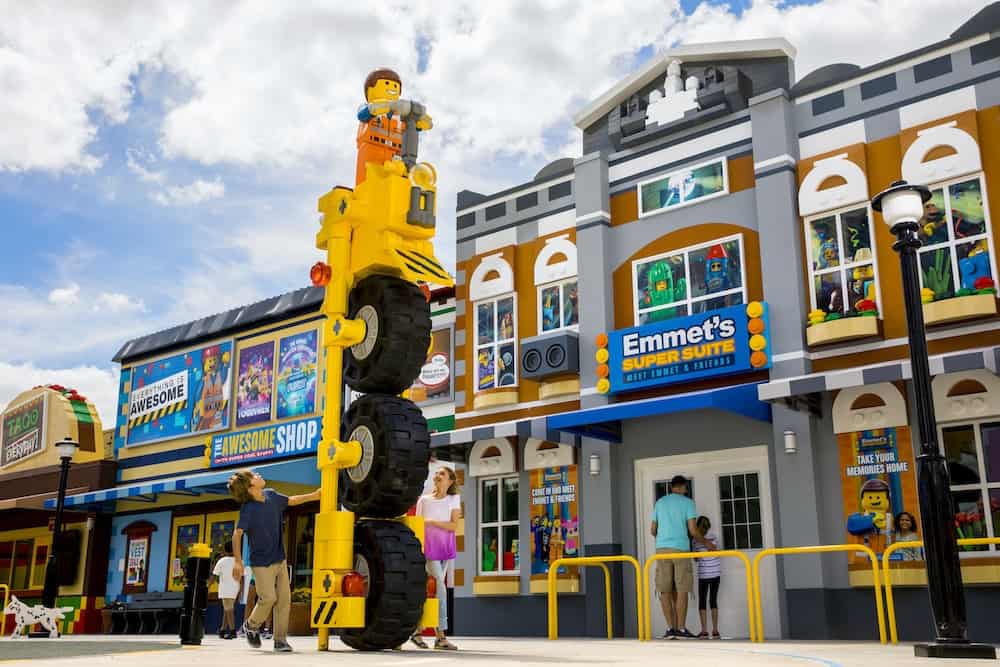 An immersive new world at Legoland Florida
According to Legoland Florida Resort general manager Rex Jackson, The Lego Movie World is a key piece in the resort's expansion as Merlin consolidates its position as a multi-day destination. Merlin Magic Making project director Keith Carr adds that the immersion and theming incorporated into the area is unlike anything the creative division has done before.
Working alongside Candy Holland and Theodore Papadopoulos, who led the project on behalf of Merlin Magic Making, Scruffy Dog's creative team was involved from the early stages. As part of an ongoing relationship with Merlin, the London studio provided initial concept and concept development services to The Lego Movie World.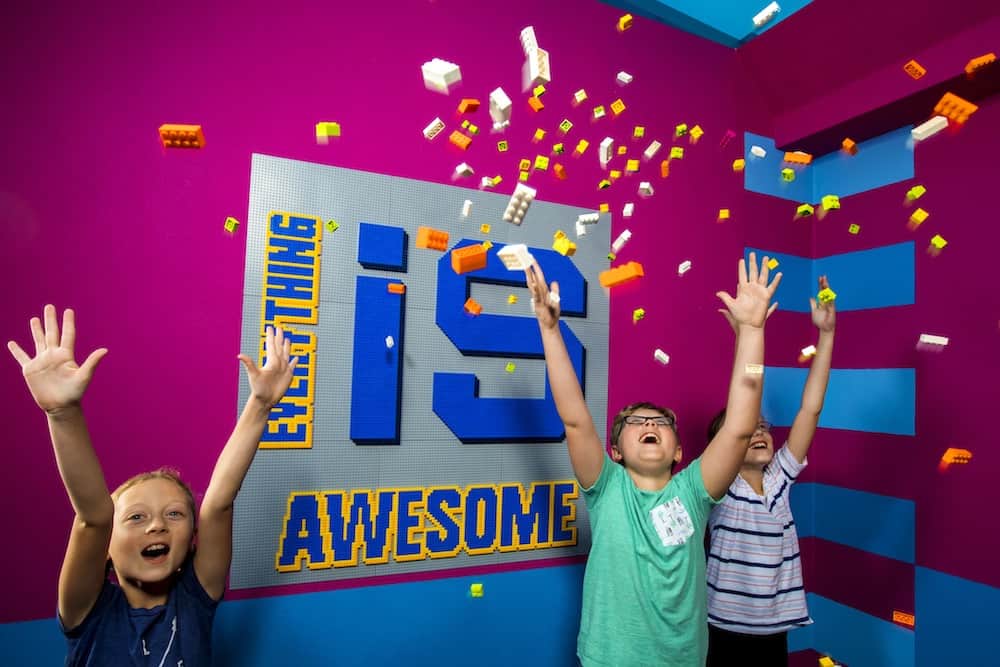 "This highly-themed, colourful land is faithfully inspired by the characters, adventures and landmarks made popular in The Lego Movie films," says Peter van Roden, senior vice-president of Global Themed Entertainment for Warner Bros Consumer Products. "We are proud to bring this one-of-a-kind experience to our fans."
"The Lego Movie World is a game changer for Legoland Florida Resort," says Carr. "Our guests will have so much fun on all three rides, but the land's marquee ride, The Lego Movie Masters of Flight encompasses the only 180-degree turn on a flying theatre in the world."
Legoland Movie World's main attractions
Featuring an iRide system from Brogent Technologies and fully domed screen, Masters of Flight invites Legoland guests to step on board Emmet's 'triple decker couch'. They then soar away on a suspended flight through a world created completely from Lego bricks.
Meanwhile on Unikitty's Disco Drop, passengers swoop to the top of Cloud Cuckoo Land before plunging, spinning and bouncing back down to earth. The attraction is a custom-themed Family Tower from Zierer and promises a rainbow-filled journey for every rider.
Visitors to The Lego Movie World can cool down on Battle of Bricksburg, the only water ride at Legoland Florida Resort. Previously known as Quest for Chi Splash Battle, the interactive attraction from Mack Rides challenges riders to stop Duplo aliens from stealing Lego bricks by spraying water at targets.
Speaking during the launch of the new land last weekend, Jackson said: "Our goal is to put a smile on every child who walks into Legoland Florida Resort. By the looks of excitement on the faces of our guests, I know we accomplished that today."