Severn Lamb, a leader in the manufacture and supply of leisure, resort and amusement transport, reports brisk trade with projects on track all over the globe.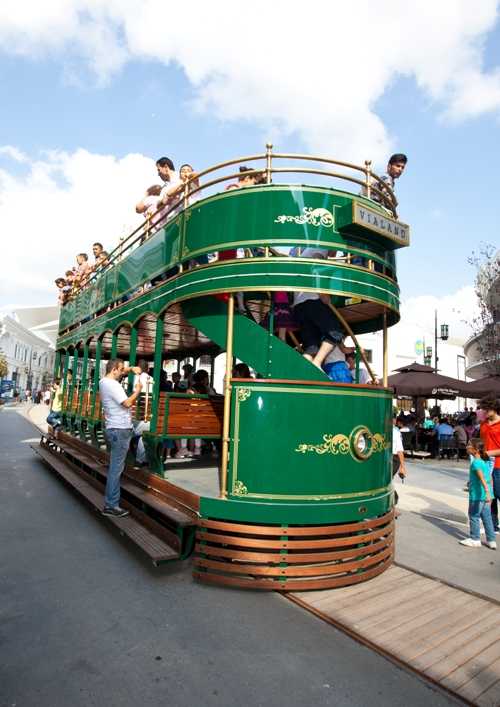 Winner of the prestigious Queen's Award for Export, recent projects include the supply of three battery-electric Texan rail trains for the new Haichang Polar Ocean World in Shanghai, China. The Haichang Texan trains have been specially modified to run on an elevated track with a number of significant gradients as part of the park's 'Alpine Express' centrepiece.
The company has also signed a deal to supply a new Texan rail train to the Weifang Fu-wah amusement park.
Also in China, Suzhou Amusement Land is poised to take delivery of two Lincoln rail trains for their new Forest Park. The park knows the trains well, having successfully operated two since 1996.
For a heritage railway in Portugal, Severn Lamb designed and manufactured the bespoke 'TUA Express' steam train (main image).
Elsewhere, the company is hard at work on four period tracked trolley buses and the associated track and infrastructure for a new development in Egypt. The trolleys are scheduled to be up and running early next year.
Severn Lamb is also supplying its SL Land Train to a park and zoo in Qatar and to the UK's National Railway Museum in York.
Meet Severn Lamb at EAS Booth #1-1614
Established in 1947 by Peter Severn Lamb, Severn Lamb is the only company in the world to have built trains from 3½" gauge right up to standard gauge 4'8½".
Today, the company offers a broad of range of transport solutions including rail trains, trams, trolleys and funiculars – all available with a choice of diesel or battery – electric power units, modern Ultra Light Rail solutions, trackless/ rubber-tyred land trains, period replica vehicles including single and double deck omnibuses, monorails and special purpose vehicles including the company's popular Adventure Truck.
Meet the Severn Lamb team, Booth #1-1614 at the Euro Attractions Show (EAS), RAI Amsterdam from 25-27 September 2018.