Darien Lake amusement park has kicked off its 2019 season with a new name and a towering new attraction. At 242 feet (73m), SkyScreamer is the tallest ride not just at Six Flags Darien Lake but also the whole of New York State.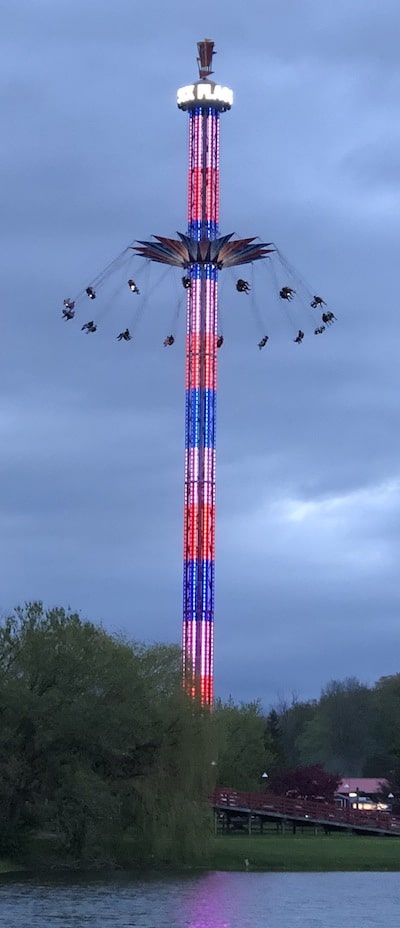 A further 10 Star Flyer attractions, also named SkyScreamer, have already proved a hit at other Six Flags parks across the USA. The largest, at Six Flags Texas and Six Flags New England, both stand 403ft (123m) tall.
And now, as part of the Six Flags family, guests at Darien Lake can enjoy the sedate, sky-high experience for themselves as they are twirled at 35 miles per hour (56km/h) over the park below.
Ride Entertainment, North American representative for manufacturer Funtime, not only sold the attraction but also installed it too.
"We are thrilled to add this shining beacon and iconic landmark to the Six Flags Darien Lake skyline," says park president Chris Thorpe. "From this impressive tower guests will soar high among the clouds, taking in majestic views of the park and surrounding countryside below."
New era for Darien Lake
Located in Darien Center, New York, Darien Lake was acquired by Six Flags last year as part of a deal with EPR properties that also included Wet 'n' Wild Splashtown in Texas and Wet 'n' Wild Phoenix in Arizona. Its first season as Six Flags Darien Lake began on May 4.
"They have been a wonderful partner to work with," says Funtime general manager Hannes Lackner. "We are thrilled that riders enjoy the SkyScreamer experience so much that Six Flags keeps expanding the number of parks that offer a Star Flyer."
This is the second year in a row that Ride Entertainment worked with Darien Lake. Last season it was responsible for the introduction of a Gerstlauer EuroFighter called Tantrum. The park also boasts a Slingshot ride from Funtime.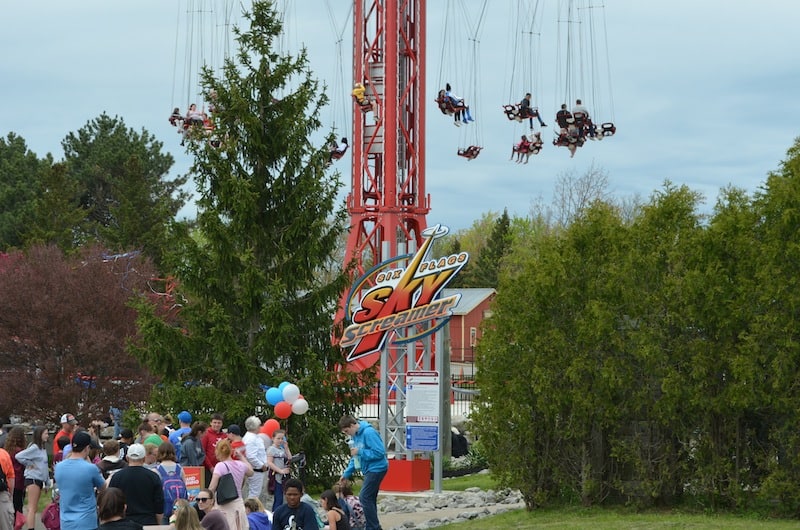 The Star Flyer continues to be the Austrian company's flagship product. When it opened in 2012, the Texas SkyScreamer at Six Flags Texas was the tallest in the world. That record has since been taken by the Orlando StarFlyer. The 450ft (137m) version was launched last year at ICON Park on International Drive.