Disney Chairman and Chief Executive, Bob Iger, has described the new Star Wars expansion at Disneyland in Anaheim and Walt Disney World in Orlando as 'jaw-dropping'.
This latest Star Wars announcement was made during the recent shareholders' meeting.
The 14-acre expansion will put visitors in the throes of a battle between the resistance and the First Order.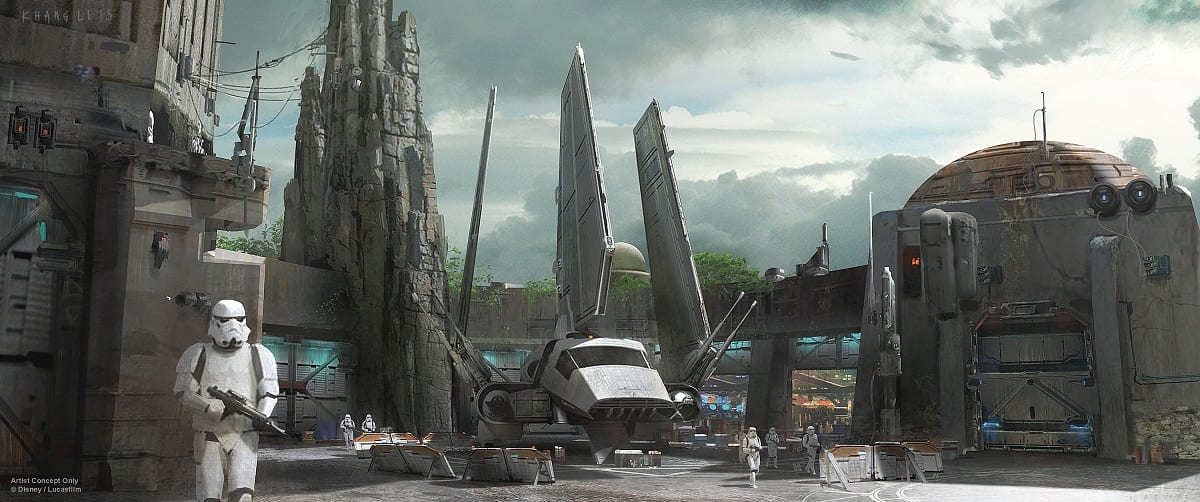 New artist renderings have been released.
Disney officials have confirmed that the expansions won't depict scenes from "Rogue One." One attraction will give guests the chance to pilot the Han Solo's Millennium Falcon spaceship. Another attraction is also planned but no details were forthcoming.
The $1-billion Star Wars expansion at Disneyland is expected to be finished by the end of 2019.
Images courtesy Disney