More pictures and videos are emerging showing how Super Nintendo World at Universal Studios Japan will look when it opens later this year.
The new land at Universal Studios Japan was due to open this summer but has since been delayed because of the coronavirus pandemic.
However, work seems to be progressing, as these new images show. They appear to have been taken from other areas of the park, and they show some iconic Super Mario locations like Bowser's Castle.
Iconic Super Mario locations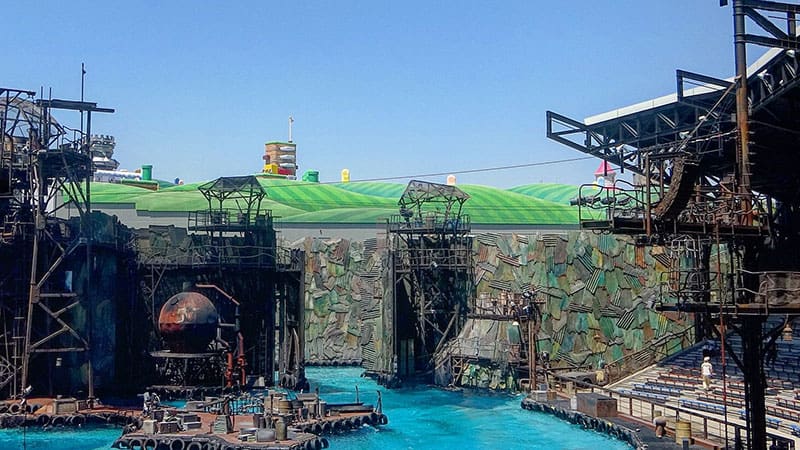 Twitter user @LCASTUDIOS_USJ has several photos taken from other areas of the park. The front of the above image shows the WaterWorld attraction at Universal Studios. Behind it, you can see the rolling hills of the Mushroom Kingdom, what looks like the top of Bowser's Castle in the far left corner, and the Goal Flag in the centre of the image.
This image seems to show the Goal Flag and some sandy pyramids as seen from the Harry Potter area of the park.
Spinning coins
This video shows the level of detail that we can expect to see in this land, with the iconic Super Mario coins spinning on top of this building.
🟡 Moving coins. That's it. That's the tweet. #SuperNintendoWorld pic.twitter.com/2sRVN4i8kv

— ThrillGeek (@thrillgeek) June 9, 2020
Super Nintendo World at night and Bowser's Castle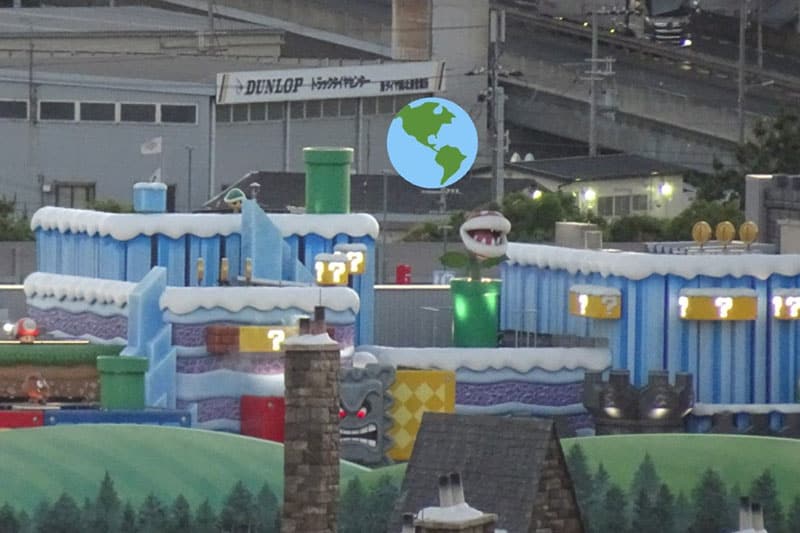 These images from @EtiaCSXZDkkpdbs_USJ on twitter show some floating Question Blocks that are lit up at night.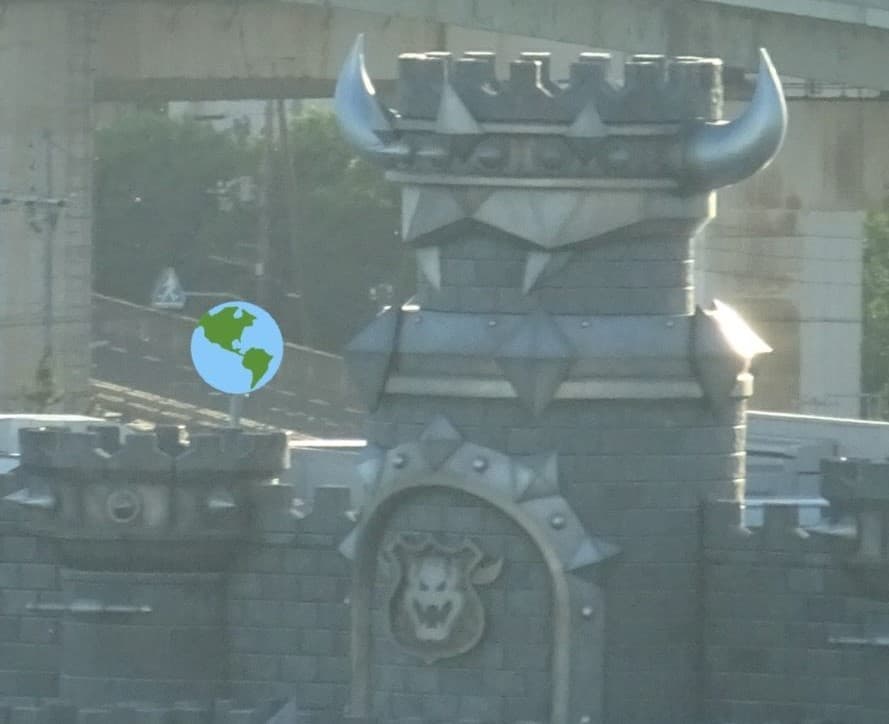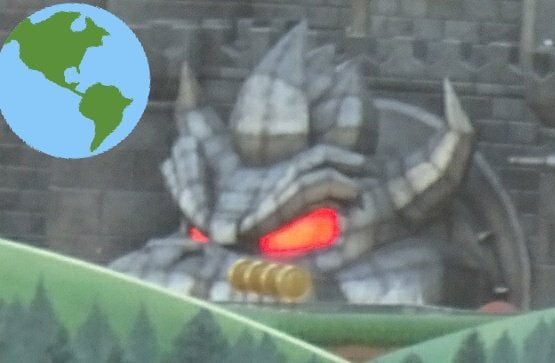 These two images show Bowser's castle from Super Mario, with a giant dragon head at the foot of the castle with glowing red eyes. Bowser's insignia can be clearly seen at the top of the castle tower.
Aerial view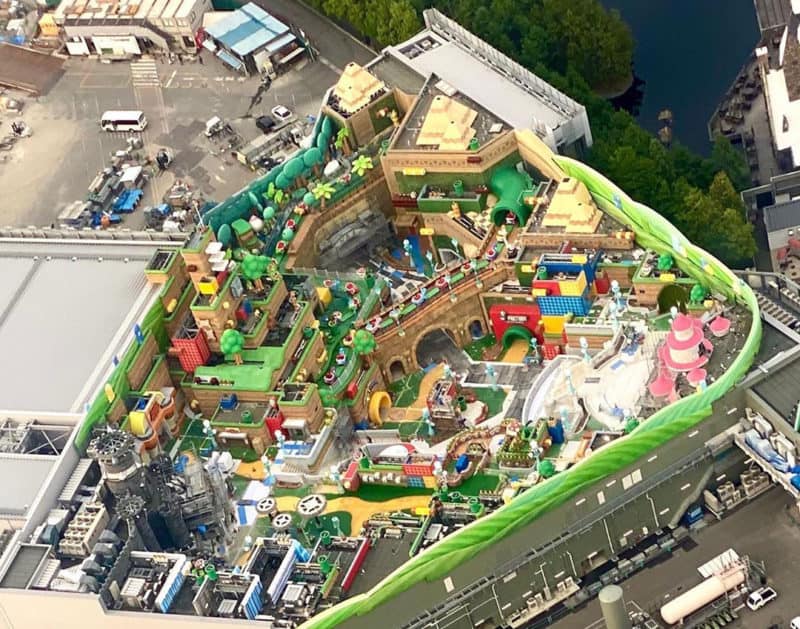 The image above first appeared on the social media platform via user imaiko02. However, it has since been removed from Instagram.
This aerial image gives a rough idea of the layout of the land, as well as details like pixel-style trees.
Interactivity at Super Nintendo World
Universal Studios Japan also announced that guests will be able to use Power Up Bands in Super Nintendo World. These wearable wristbands will offer interactive experiences, and allow visitors to collect digital coins as well as compete with other visitors.
One interactive feature will be the Question Blocks seen in the images above, which Power Up Band users can touch to collect coins.
Whilst this will be the first Super Nintendo World at a Universal theme park, the land will soon feature in Epic Universe at Universal Orlando's resort, as well as at Universal Singapore and Universal Hollywood.