The Tokyo DisneySea expansion plans will consolidate Disney's dominance of the area and will include a themed port with three mini-lands and a new hotel.
Oriental Land Co. Ltd. has announced that it has reached an agreement with Disney over the expansion of DisneySea.  The new project will fill a large area abutting Tokyo DisneySea and Tokyo Disneyland.
The US$2.27 billion project will be accessed via a pathway between what are presently the Arabian Coast and Lost River Delta ports.
Three new mini-lands
It will comprise three mini-lands, themed by Peter Pan, Tangled, and Frozen:
·        Frozen – this section continues the Frozen story after Queen Elsa has embraced her magical powers.  She has flung open the gates to Arendelle to welcome guests.  The experience includes a boat ride narrating Anna and Elsa's story.  It will also have a restaurant set inside Arendelle Castle nestling at the foot of snow-capped mountains.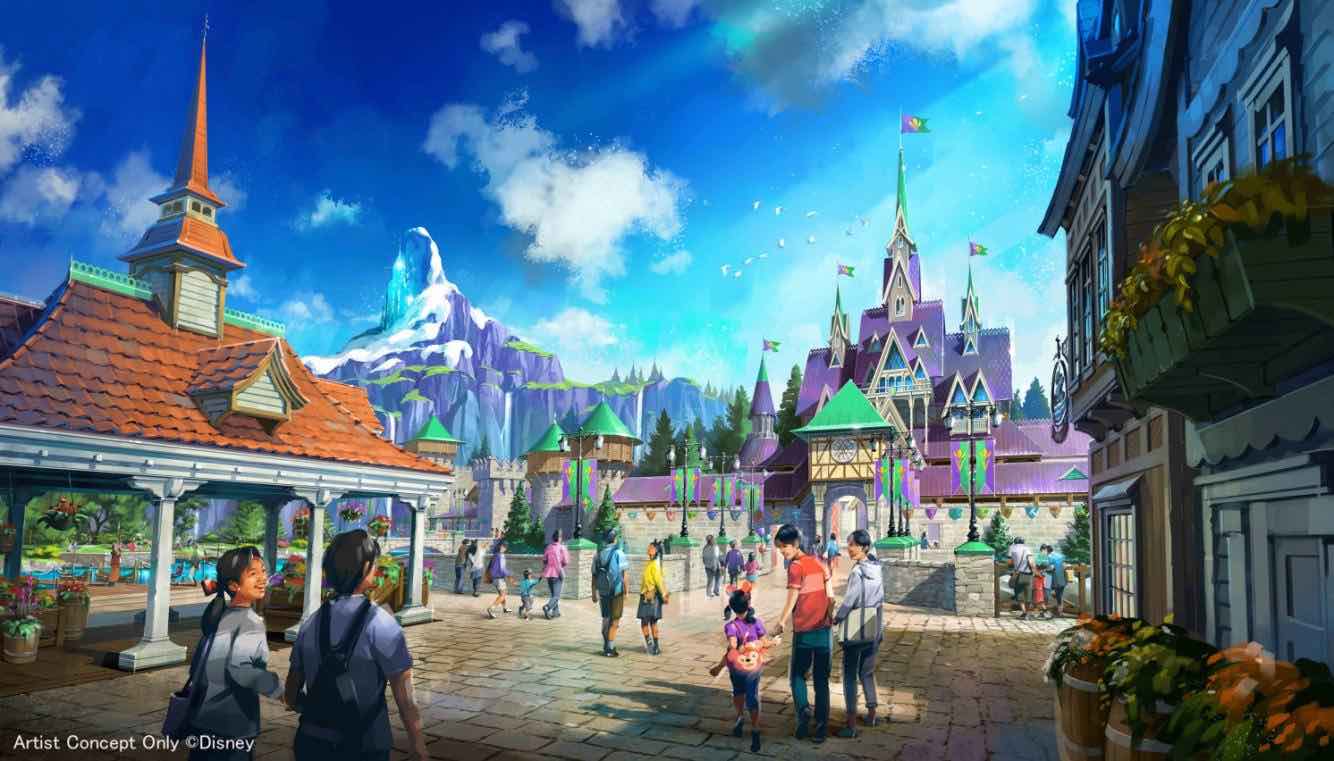 ·        Tangled – Rapunzel's tower will rise above a magical forest in this area.  It will offer another boat ride, inspired by Rapunzel's 'Best Day Ever' as she accompanies Flynn to the lantern festival.  A Snuggly Duck restaurant will be part of the offering.
·        Peter Pan – planned attractions include a new flying boat ride over Neverland, featuring 'iconic music and dynamic 3D imagery'.  There will also be a Pixie Hollow attraction immersing guests in an oversized world where Tinkerbell and her friends live.  A Neverland restaurant is also planned.
New hotel promises high-end accommodation
Designs for the hotel show an opulent, highly romantic confection of towers, balconies and minarets, set in landscaped gardens. The hotel will also offer 475 deluxe and luxury guest rooms.  "Park-facing rooms will provide beautiful views of the port's majestic landscape," claims a press release from Oriental Land.  The luxury wing of the hotel promises the "most luxurious accommodations ever at Tokyo Disney Resort."  In addition, the Disney hotel will house two restaurants and a shop will be sited on the hotel's first floor.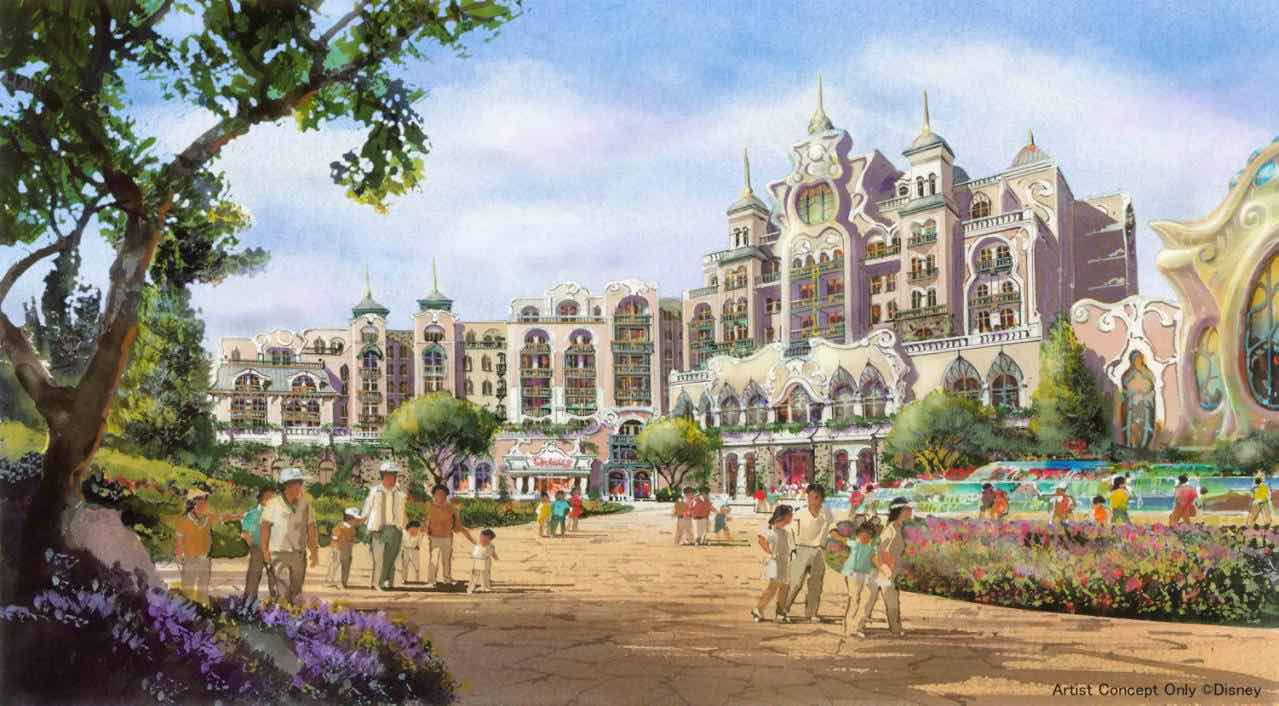 Extended licenses
Licenses between the Walt Disney Company and Oriental Land were previously set to run until 2046.  They have now been extended to 2076.  The new area is set to open in 2020.  In addition Disney is planning further enhancements to Tokyo Disneyland.
Tokyo DisneySea opened in 2001, as part of the Tokyo Disney Resort in Urayasu, just outside Tokyo.